If you regularly run out of storage space on your Android phone, some help is on the way – Google has just announced a new auto-archive feature for Android apps.
The new feature, announced on the Android Developers Blog (opens in new tab), promises to let you free up nearly 60% of an app's storage space, without deleting the app or your user data. Developers will need to add the feature to their apps, but once that's done you'll start to see auto-archiving appear as a new option.
This will mostly come in the form of a pop-up window, which will show up when you try to install a new app on an Android device that's out of storage. If you opt in, any unused apps will be auto-archived to free up space for the new app.
You'll be able to tell which apps have been auto-archived thanks to a cloud icon with a downward-facing arrow (below), which will appear over the app's original icon. Google says Android will start by archiving your most infrequently used apps, which should limit the number of occasions that you'll find yourself without an important app.
But if you want to start using an archived app again, you'll be able to simply tap to re-download it – assuming you have enough storage space and the app's still available on Google Play.
Not all apps will be able to allow auto-archiving, as Google says it'll be limited to apps that are published using Android's App Bundle format. But given that format has been mandatory for Android apps since August 2021, it should be a handy new option for the vast majority of your apps.
---
Analysis: Useful for some, annoying for others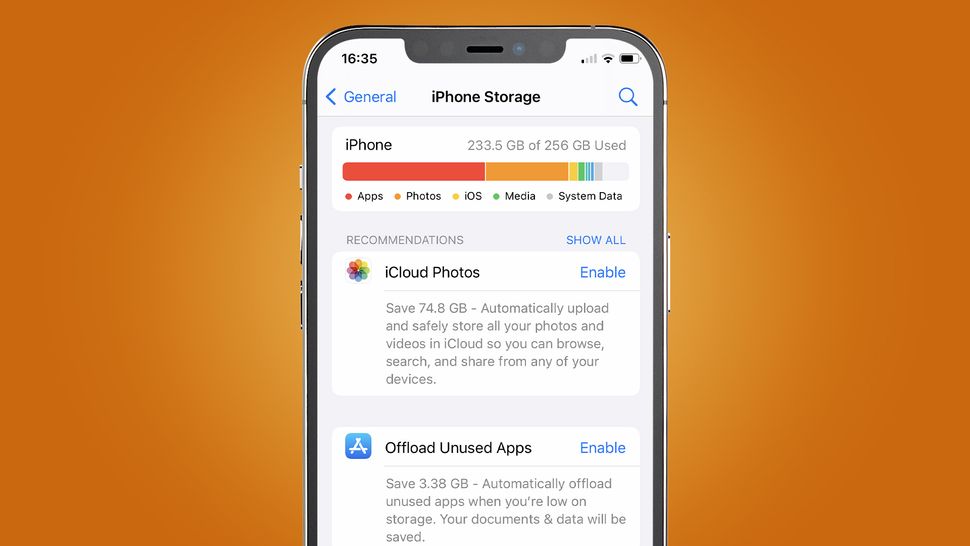 Android is lagging behind iOS when it comes to offering an auto-archiving feature for apps. An 'Offload Unused Apps' feature has been on the iPhone for almost six years, having arrived in iOS 11 – and it remains one of the best ways to free up space on your iPhone.
That said, it isn't necessarily an ideal feature for everyone. As on Android, the iOS equivalent is an opt-in mode rather than a default, and that's because it can potentially leave you stranded without a favorite app.
For example, while 'Offload Unused Apps' is helpful in the short term when you're trying to install a new app, it's also easy to forget that you have it enabled. And if you're somewhere without network coverage or Wi-Fi, that can leave you fruitlessly tapping an app that you thought was installed but has since been offloaded.
Still, having the option is certainly a bonus overall, and on iOS it's easy to switch it off by going to Settings > General > iPhone Storage, and tapping 'disable' next to the Offload Unused Apps option. It's likely that Android will soon offer something similar, perhaps as part of Android 14, but that's something that should become clearer soon.