Microsoft has slashed the price of the Xbox Series S from now until Christmas Eve, giving players $50/£50 off the all-digital machine.
The console, which can play all of Xbox's current generation games at reduced specs, has seen several sales recently, including during Black Friday when it dropped briefly to £189.
However, this discount is the longest sustained price cut the machine has received since launching in 2020.
From today until December 24, the console's RRP will be $199.99 / £199.99 at all major retailers.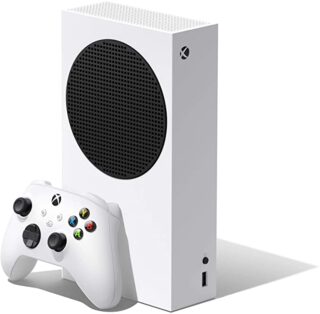 Microsoft's head of gaming recently provided more details on the company's decision to increase first-party game prices from $60 to $70.
The company announced this week that starting next year, major first titles from Xbox Game Studios like Forza Motorsport, Redfall, and Starfield will cost $69.99 at launch in the US.
Microsoft's head of gaming Phil Spencer suggested last month that Xbox consoles, games and/or subscriptions may increase in price in the future.
"I think at some point we'll have to raise the prices on certain things," Spencer said at WSJ Tech Live, "but going into the holiday we thought it was important to maintain the prices."
He added: "We've held price on our console, we've held price on games […] and our subscription. I don't think we'll be able to do that forever. I do think at some point we'll have to raise some prices on certain things."