Deskworks together with Aniplex have come together to announce the pre-registration campaign for its upcoming mobile game, World II World.
World II World is the first mobile game to run 2 screens in a single game. In World II World, Players will have to travel through different worlds and save them from destruction. This is a single-player story-driven game with 3 different story paths at launch. Players will be able to play learn from 2 different perspective of the storyline at the same time with its 2 screens feature.
Pre-register for the game now to unlock the following rewards when the game releases.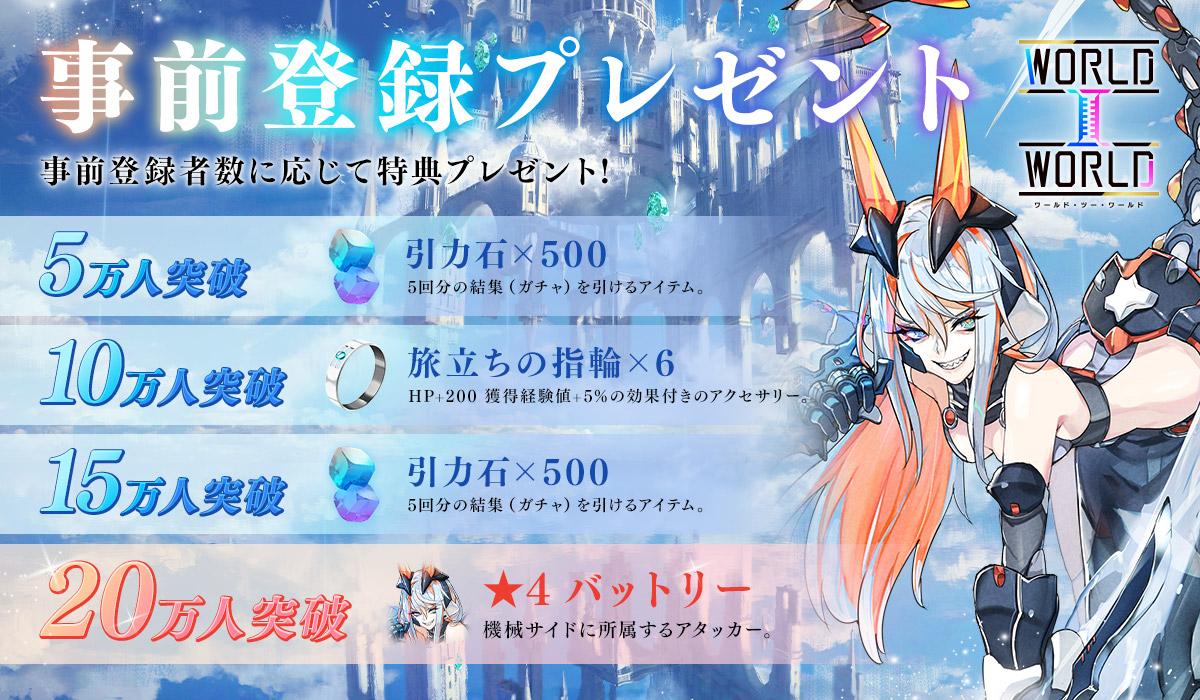 Official Website