Throughout Bollywood history, the female lead has assumed a variety of roles, including sacrificing mother, crying damsel in distress, and the lady in control of her own fate. When you set out to track the evolution of women in Bollywood, it becomes clear how the function of the viewer's gaze, which in turn has been influenced by a range of factors, including politics, the socioeconomic structure of the society at that particular period, and the evolution of culture. Owing to the difference in the number of males relative to women in the creative process, female characters in Bollywood have been depicted through the lens of a primarily male perspective. Gender bias can span decades, and we still haven't fully gotten rid of the antiquated ideas that were prevalent 70 years ago.
The social context of the day has had a significant influence on how women are portrayed in cinema. The obedient, enduring mother of the 1960s, for example, reflected the patriarchal attitudes that predominated at the time and consigned women to the home and favoured subservient attributes. The 1990s saw economic liberalisation and increased consumer expenditure, which prepared the path for high-profile action films. Female characters were reduced to being damsels in distress while masculine characters displayed their fighting skills. Nonetheless, that does not imply that all old films featured one-dimensional female characters. Several stood out as a result of having plots that were far ahead of their time. We take a trip down memory lane with some of the characters who impacted our lives and exemplified the power, beauty, and complexity that characterise a woman as we observe Women's Day today.
Nargis in Mother India (1957)
This Bollywood classic explores a rural Indian woman named Radha's battle against the system and determination to live. The late actress Nargis Dutt played a brave and loving mother who fights to raise her family on her own and would even kill her son to uphold a woman's honour. Despite just being 26 years old at the time, Nargis was the director's first choice for the part of Radha. She played the newlywed, a young single mother, and an elderly mother of two sons.
Nutan in Sujata (1959)
Bimal Roy's Sujata was a film that examined caste limits and female agency back in 1959. Sujata, portrayed by Nutan, is a lower-caste child who is adopted by an upper-caste family. As a youngster, she is regarded as an "other," forced to clean and perform housework while her "sister" enjoys a beautiful lifestyle. As a lady who struggles between being autonomous and ceding to her social status out of respect for her family, Nutan plays Sujata with subtlety and complexity.
Meena Kumari in Sahib Bibi Aur Ghulam (1962)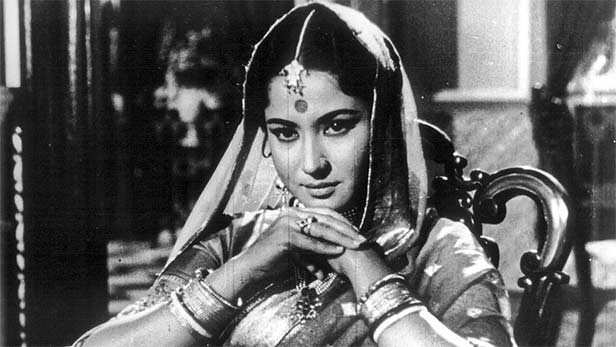 Abrar Alvi's "far ahead of its time" film, which is based on the Bengali novel Shaheb Bibi Golam by Bimal Mitra, is about the ruin of a system, a haveli, and a marriage. Meena Kumari, the film's central character, throws a dart at the institution of marriage, the family, patriarchy, and the zamindari system with each question she poses. Bhootnath (Guru Dutt) travels to Kolkata from the countryside in search of his fortune, where he is hired as a servant in a large family mansion. The youngest son is a scoundrel who spends all of his time drinking and having affairs with prostitutes, which destroys Chhoti Bahu's heart (Meena Kumari). Bhootnath develops feelings for his lonely mistress and befriends her. He's a mute witness to her silent struggle of winning back her husband's affection at any cost.
Nutan in Bandini (1963)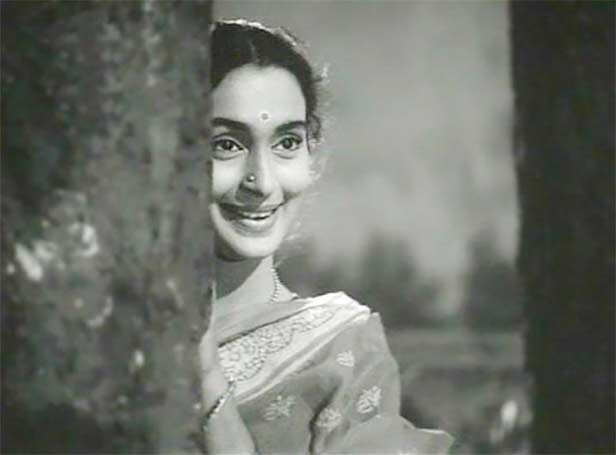 In Bandini, a young woman named Kalyani is described as having received a life sentence for the murder of Bikash's (Ashok Kumar) wife. In order to atone for her own wrongdoing, Kalyani accepts her punishment. While imprisoned, she meets the on-call doctor Deven (Dharmendra), who falls in love with her. The story of Bandini is about a woman's quiet suffering, and Nutan excelled in her portrayal of Kalyani. The film explores the protagonist's ambivalent mentality and builds a second storyline from the viewpoint of the criminal. The film was a commercial success and won several accolades.
Waheeda Rehman in Guide (1965)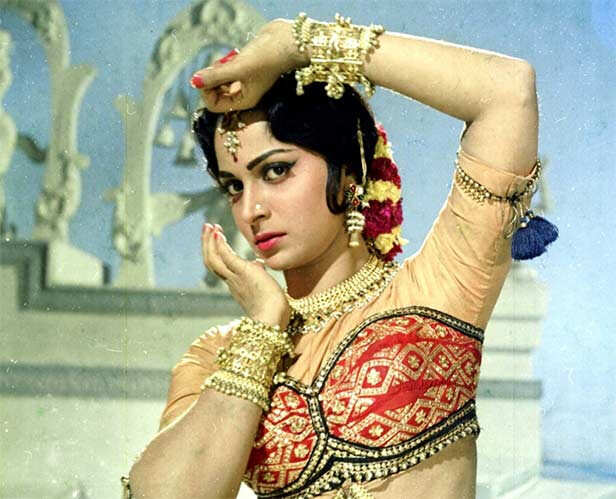 An archaeologist named Marco (Kishore Sahu) and his gorgeous but troubled wife Rosie (Waheeda Rehman) go on a tour to see some ancient caves with a guide named Raju (Dev Anand). Even after learning about Rosie's history, Raju finds himself drawn to her. Rosie abandons Marco in favour of Raju, and because she wants to dance professionally. Raju finds himself alienated by her because of her rising fame and the couple separated. Later, Raju experiences a spiritual transformation as a result of the villagers' belief that he is a holy figure.
Shabana Azmi in Arth (1982)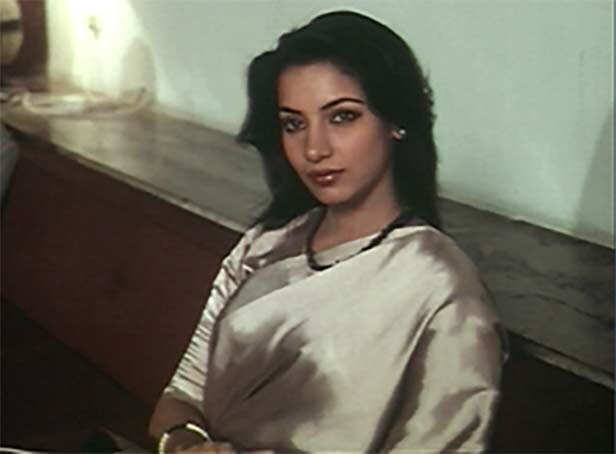 Considered a path-breaking picture in Bollywood, Arth boasts a powerful storyline with well-etched characters that flow effortlessly into the plot of the film. But Shabana Azmi's portrayal of Pooja, who gradually transforms from a broken woman (trying to come to terms with her husband's betrayal) to a strong, independent person who not only moves forward and faces life, but is also brave enough to reject her husband's plea for reconciliation, really stands out.
Smita Patil in Mirch Masala (1987)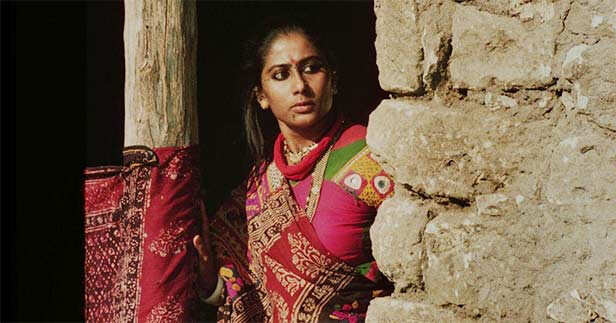 The film Mirch Masala, which was directed by Ketan Mehta, depicts the tale of an everyday villager named Sonbai, portrayed by Smita Patil, who decides to refuse the subedar, played by Naseeruddin Shah, in order to protect herself from his malicious gaze. Despite the pressure brought in by the villagers to give in to the Subedar's demands, Sonbai stands firm. Her stance inspires other women to unite and revolt against patriarchy.
Meenakshi Sheshadri in Damini (1993)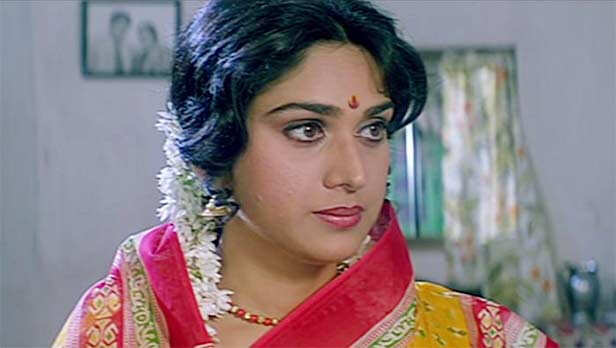 Meenakshi Sheshadri's portrayal of a woman who was married into an affluent family in the story of Damini shows her fighting for the truth. When Damini witnesses her brother-in-law molesting her maid, she confronts him. She must leave the house, though, because the family is against her. An ex-advocate assists her in obtaining justice.