Blizzard Entertainment has released an Early Access version of its upcoming Warcraft Arclight Rumble mobile game on the Google Play Store.
Warcraft Arclight Rumble (WAR) is a fast-paced strategy game where Players command various troops from Azeroth to complete different objectives. The game is played a little similar to Clash Royale where Players summon troops to take down the enemies.
For its PVE content, Players will be challenging different mini-bosses and Beast Leaders to earn gold for unlocking more powerful units. The maps are mostly different and filled with different traps, modifiers and towers that increases the difficulty of the game. Players will have to plan and devise different strategies and party setup to overcome the enemies.
For example, Players can quickly occupy neutral towers that are in the middle of the map so that you can summon troops closer to the enemies, giving them more pressure. There are also modifiers that provides buffs or reroute your troops to move differently throughout the map.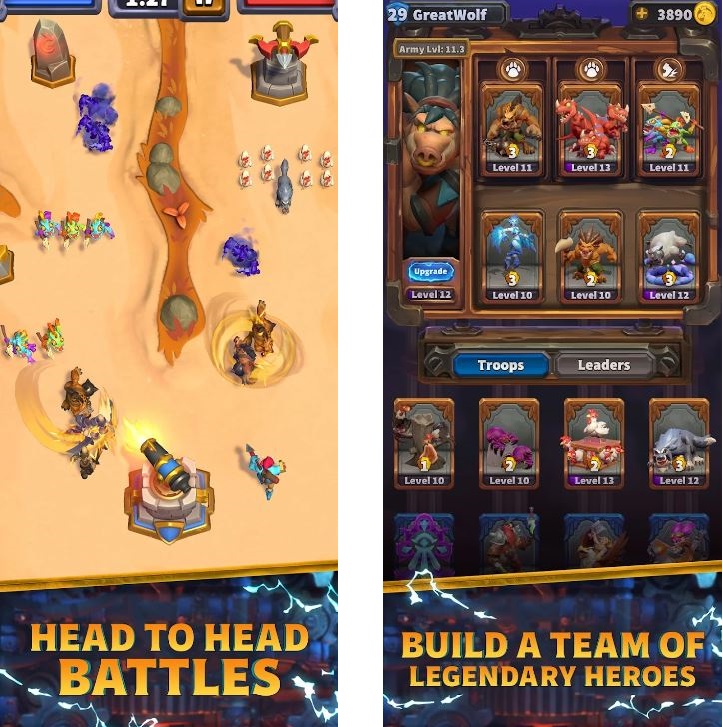 PvP is a little more exciting in WAR as there are more random elements in the battlefield such as the different maps, different traps and modifiers and different towers to overcome. You have to constantly change your tactics throughout the battle to outwit your opponent.
Currently, the game is in Early Access and based on what I have played, I guess the game is about 60-70% complete. There are definitely more room for improvement such as the UI, gameplay modes, character balancing and difficulty settings. If you enjoy playing mobile SRPG, you should definitely download and play the game, give them some of your feedback on how to improve the game and perhaps we will have a good Warcraft game for mobile.
Play Store Link
Source link