Published by Rebecca Libauskas.
Let's paint the world pink with the "Barbiecore" aesthetic. But first, let's add a compassionate twist—vegan Barbiecore. This trend embraces vibrant colors, nostalgia, and glamor—all while showing dedication to animal rights.
VEGAN 'BARBIECORE' MAKEUP
When you support companies that refuse to test on animals, you help rabbits, mice, guinea pigs, rats, and countless others by increasing the demand for cruelty-free products.
PETA's Global Beauty Without Bunnies initiative is here to help. Through our user-friendly online database, your quest for compassionate products becomes effortlessly streamlined. Whether you search by company, brand name, or product type, you can trust this resource to guide you toward brands that share your commitment to making humane choices.
1. A Cruelty-Free Complexion
Start your makeup routine with animal test–free and vegan skincare and foundation to create a flawless base without harming animals. Choose brands such as Hylunia, and NuRevealSkincare that are committed to ethical practices.
2. Playful Colors
Experiment with vibrant, cruelty-free eyeshadows in shimmery shades of pink and purple. Go for brands like e.l.f. and vegan items from Anastasia Beverly Hills. And don't miss NYX Professional Makeup's Barbie collection.
Cruelty-free is the way to be: Other brands' eyeshadow may contain animal-derived ingredients like carmine—a pigment made of crushed beetles.
3. Bold Lips, Kind Choices
Rock some bold lip colors using lipsticks free of animal-derived ingredients. From bubblegum pink to bright fuchsia, you can achieve the "Barbiecore" look without compromising your values.
4. Glitter With Grace
Add a touch of glitter, some highlighter, and an illuminating setting spray to your makeup routine. Highlighting your eyes and cheeks while respecting animals lets you shine inside and out.
5. Ethical Faux Lashes
With mink-free faux lashes, you can achieve a doll-like effect without harming animals. Lash Pop Lashes, Volashes, and Luxx Lashes are some companies to check out.
Minks are solitary animals, and confining them to small spaces can lead to aggression. Fur farmers keep minks isolated in tiny wire cages, denying them the opportunity to engage in natural behavior and necessities such as bathing, burrowing, and medical care.
6. 'Barbiecore'? Nailed It
Paint your nails with nothing but the best.
7. Ethical Self-Care
Incorporate animal test–free and vegan skincare and self-care products into your routine. Pamper yourself guilt-free while knowing that no animals were hurt in the process.
VEGAN 'BARBIECORE' FASHION
Vegan fashion isn't just about clothes—it's about kindness. Picture yourself in faux-leather jackets that radiate positive vibes, or experiment with cutting-edge vegan textiles that bring a touch of whimsy to your ensemble. With so many animal-free options on today's market, there's no reason to take anything from an animal.
Even Ken wears animal-free items in the Barbie movie. One fortunate Barbie fan will win a pair of "Lucky" vegan leather boots designed by French brand Good Guys Don't Wear Leather, as worn by Ryan Gosling's Ken, in a special giveaway launched by PETA.
1. Pretty in Eco-Chic Pink
Infuse your pink chic wardrobe with ethically made pieces. Seek sustainable, vegan fashion brands that prioritize style and the planet. And be sure to select only vegan leather. Purchasing leather directly supports animal agriculture and slaughterhouses.
In VEERAH's iconic Frida-Pointed Toe Pump in Couture Pink, it's all about being unapologetically you—bold, beautiful, and sustainably stylish.
Also check out ASHOKA Paris' Pretty Full Apple Skin bag. This unique bag is made of recycled nylon and apple skin—the perfect combination of elegance, durability, and kindness to animals.
2. Conscious Silhouettes
Choose clothing pieces like flowy dresses, skirts, and jumpers made from animal-free materials such as organic cotton, sustainable synthetics, and faux fur.
Whether it came from an animal on a fur farm or one who was trapped in nature, every fur coat and bit of fur trim is the result of tremendous suffering—and took away a life.
3. Vintage and Upcycled Finds
Embrace the nostalgia of "Barbiecore" by exploring vintage and upcycled fashion options. Doing this will add a unique touch to your style and reduce the demand for new resources. One fabulous brand is Reformation. And be sure to check out local thrift stores.
4. Ethical Accessories
Get dolled up with animal-friendly accessories that exude "Barbiecore" charm. Opt for vegan handbags, belts, shoes, and coats. And choose jewelry made from sustainable materials, such as recycled aluminum.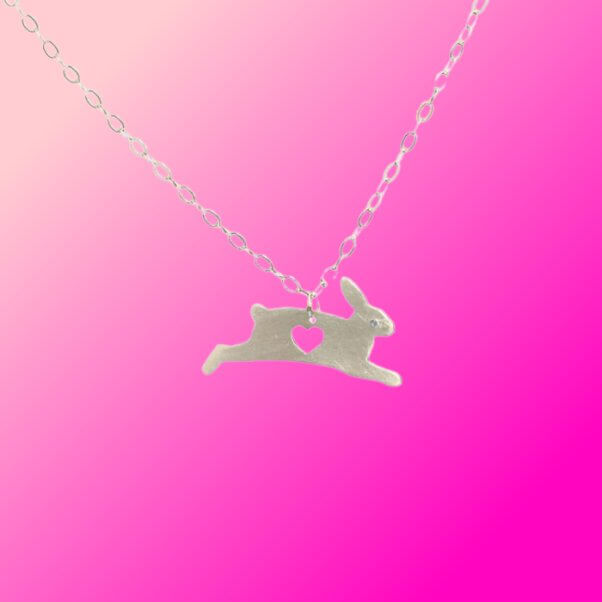 VEGAN 'BARBIECORE' LIVING
Vegan "Barbiecore" is more than just a trend. It's a way of living that encompasses compassion and positive energy.
1. Compassionate Choices
Make your meals and snacks as colorful as your "Barbiecore" wardrobe by indulging in delicious plant-based foods. Explore vegan recipes and bring compassion to your plate, like this creamy pink pasta.
2. Animal-Friendly Activities
Tap into your inner beauty by engaging in animal-friendly activities. Go "trash fishing," visit reputable animal sanctuaries, take walks in nature, or volunteer at animal shelters to spread compassion.
Kindness is catchy, so model it during playtime with kids. Check out our Trash Fishing Ken Accessories at the PETA Shop.
3. Inspire Others With Kindness
Use your vegan "Barbiecore" style to inspire other humans to make compassionate choices. Share your journey on social media and encourage others to embrace both style and ethics.
---
Need more help going vegan? We'd love to send you our free vegan starter kit. You could also order one for a friend. And don't forget to show #PETA your #VeganBarbiecore style!