Amid one of the biggest fashion events of the year—2023 New York Fashion Week—a "skinned" PETA supporter showed Coach what a nonvegan catwalk really looks like.
PETA's protestor shook up Coach's runway wearing nothing but body paint revealing realistic-looking "flesh", "tendons", and "muscles" and a message on her chest that read, "Coach: Leather Kills." The show-stopping performance turned heads, reminding passersby that leather is stolen from sensitive cows who don't deserve to be killed for accessories.
PETA protestors back on the runway to disrupt shows, maybe fashion month is back to being exciting https://t.co/MqJOZyzQ9X

— corinne ☆ (@MIUCClAMUSE) September 8, 2023
At slaughterhouses, workers in the leather industry may skin and dismember the animals while they're still conscious—after they have already endured castration, tail-docking, or dehorning, all without any painkillers. A PETA exposéof the world's largest leather processor—which has supplied Coach—showed that workers brand calves on the face, beat cows and bulls, and shock them with electric prods.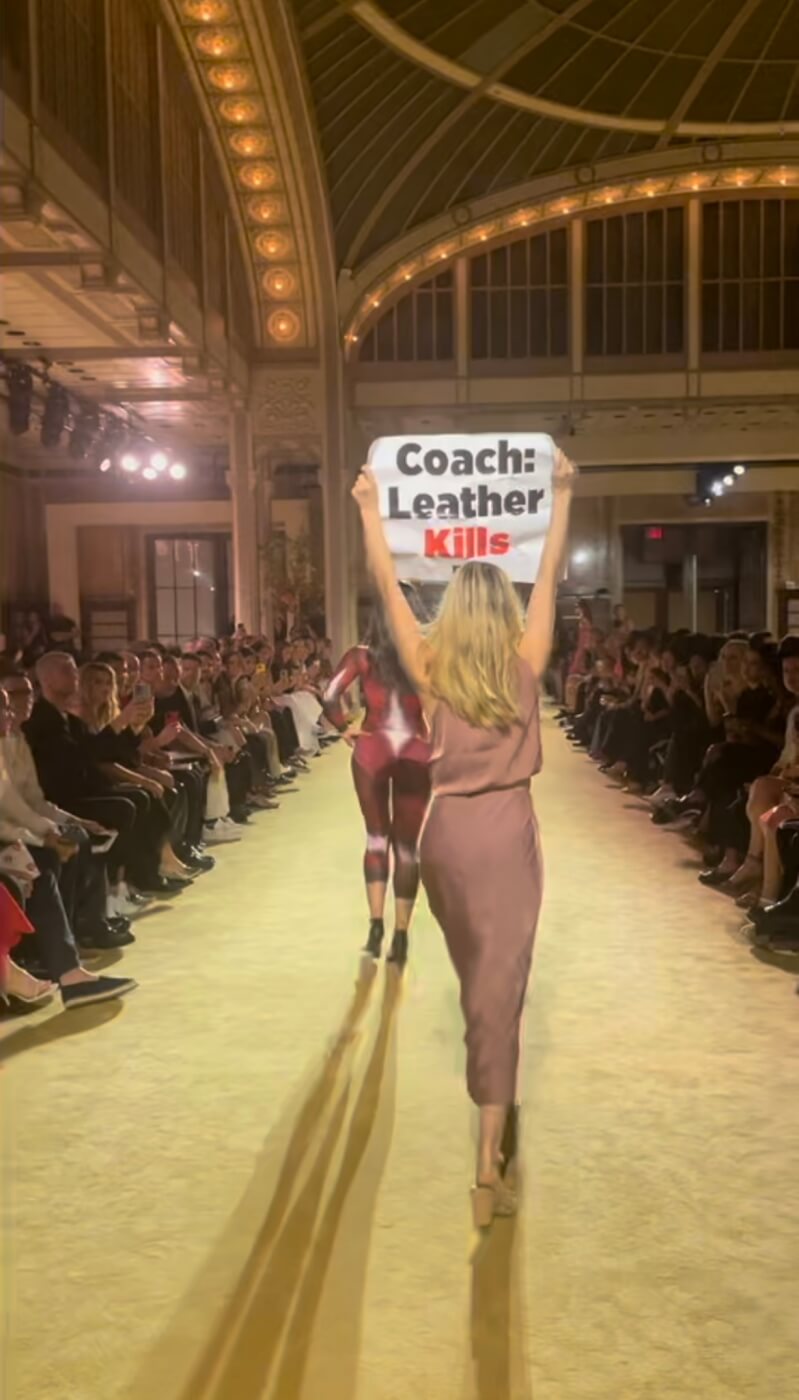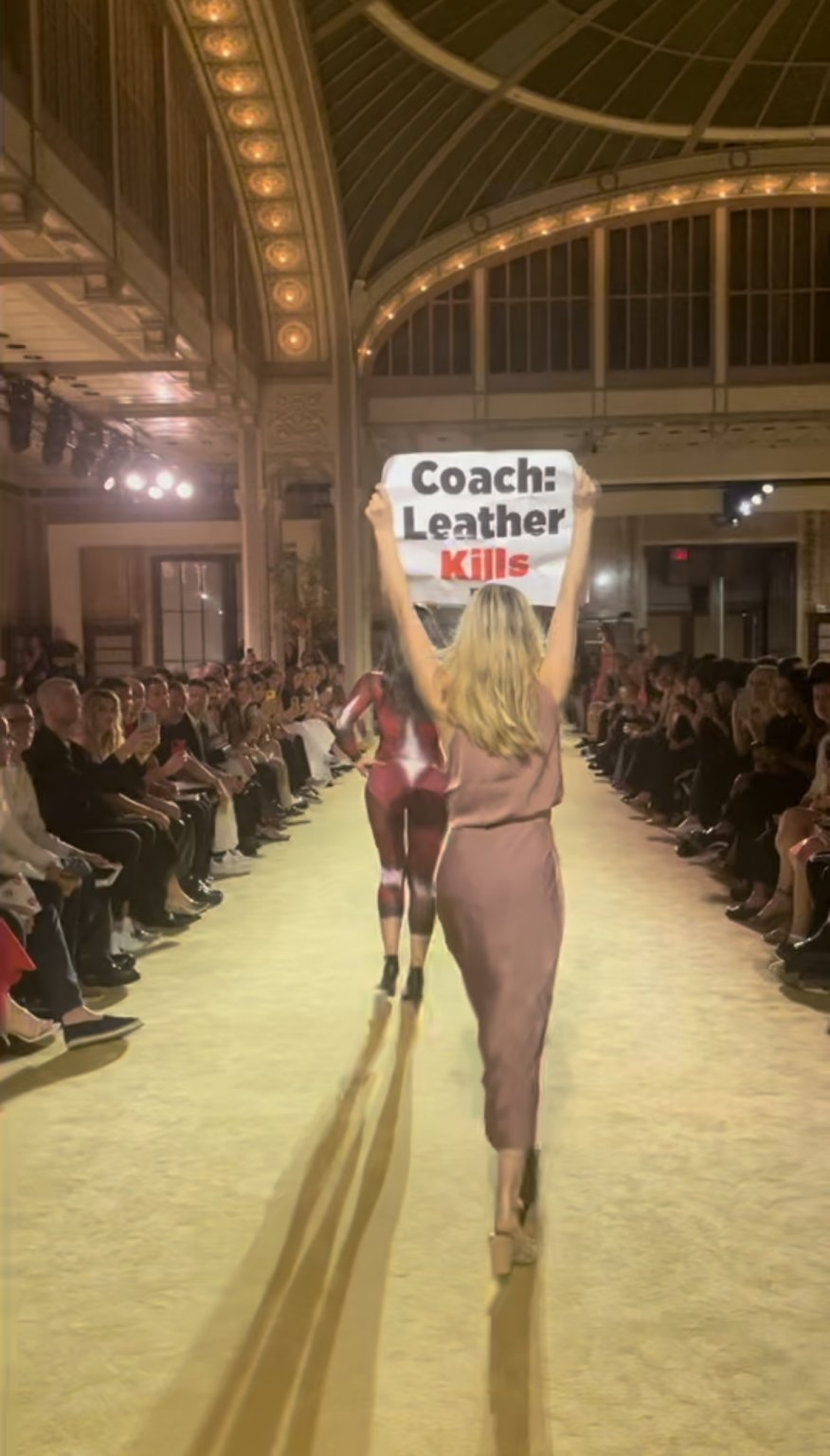 Nine out of 10 Gen Z consumers—who, together with millennials, boast $352 billion in spending power—say that companies should show environmental and social consciousness in their business practices. Forward-thinking companies are meeting the growing demand for sustainable, animal-friendly products by offering vegan leather options made from pineapples, mushrooms, apples, and cacti.
Here's How YOU Can Help Animals During Fashion Week
Following pressure from PETA, Coach, Michael Kors, and dozens of other brands have banned fur—now, it's time for them to embrace entirely cruelty-free collections. YOU can help us push animal-friendly fashion during fashion week by flooding brands' comment sections on Instagram, Facebook, and X (formerly Twitter), and demanding that they stop exploiting our fellow animals for clothing and accessories.