With every meal we eat, we're making a choice to either help or hurt our fellow animals. When you eat meat, eggs, or cheese, do you stop to think about who suffers the consequences? To urge everyone to really see the individuals who suffer for meat, eggs, dairy, and other cruelly obtained foods, PETA's taking over the Midwest with our thought-provoking "Eat Consciously" campaign.
In five Midwestern cities, we've strategically placed "See Me, Not Meat" ads on billboards where they'll most effectively encourage diners to choose compassion.
To encourage Canton, Ohio, residents to show empathy to cows, we placed a billboard of a cow near Kraus' Pizza—one of Ohio's staple pizza chains—as well as Wendy's and Jersey Mike's Subs locations. Cows are gentle giants who develop friendships and mourn the deaths of loved ones.
We also placed a billboard of a chicken in Akron, Ohio, near the city's DeVitis Fine Italian Foods. Chickens are among the most abused animals on the planet, and our billboard reminds passersby that they, like all our fellow animals, are sentient beings who suffer when humans kill them for their flesh.
In Indianapolis, we placed two billboards featuring a cow—one near Arby's and Domino's locations and another near Sunshine Breakfast House & Grill and Famous Steak & Lemonade.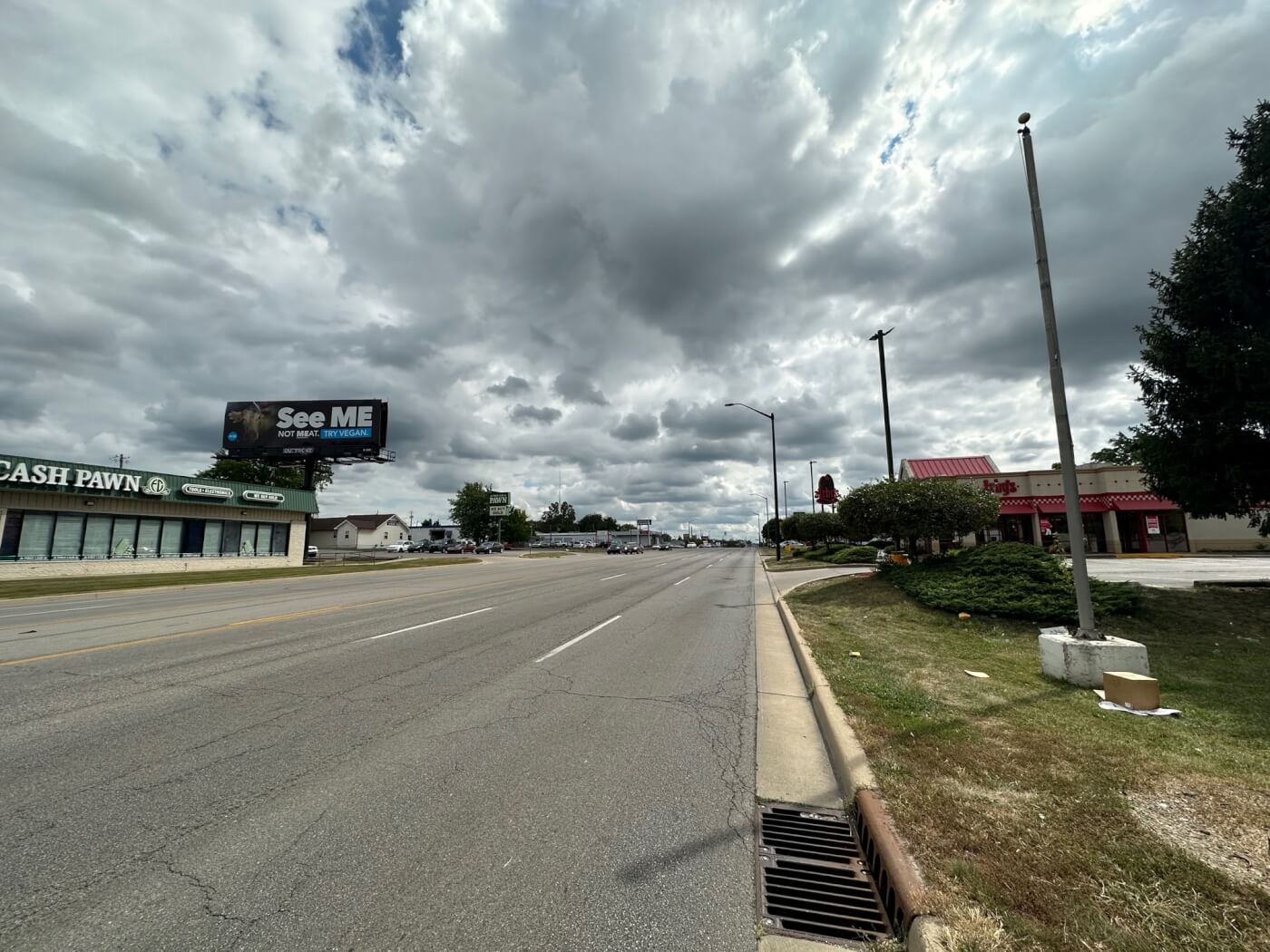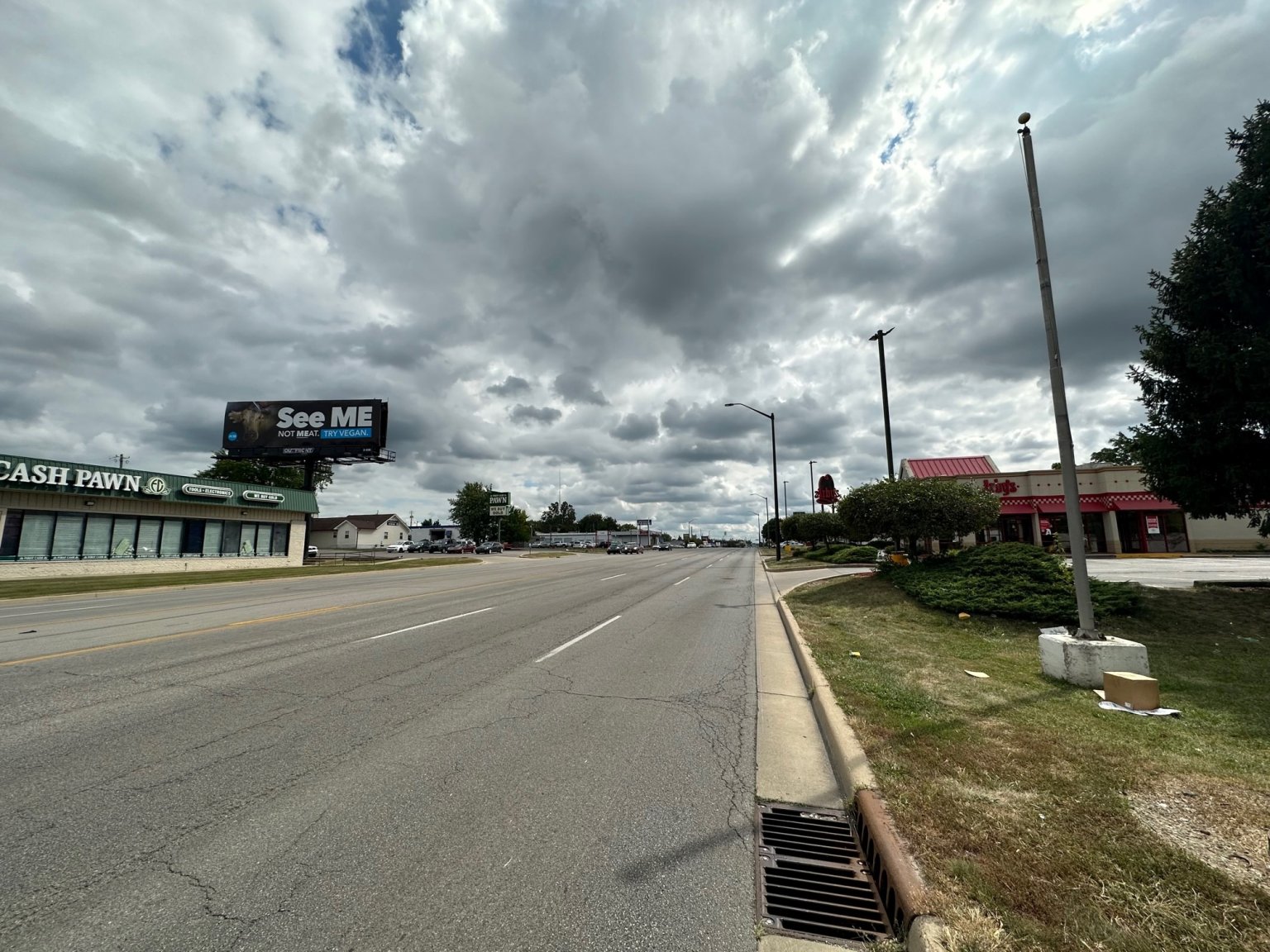 Every year in the U.S., more than 29 million cows suffer and die in the meat and dairy industries, in which animals are branded and castrated and cows' horns are burned out of their skulls—often without any pain relief. At slaughterhouses, workers shoot them in the head with captive-bolt guns, hang them up by one leg, and cut their throats—often while they're still conscious.
Our billboards in Kansas City, Kansas—the "barbecue capital of the world"—challenged diners to recognize that pigs are intelligent and emotional beings, not entrées. We placed one billboard near the city's American Royal World Series of Barbecue.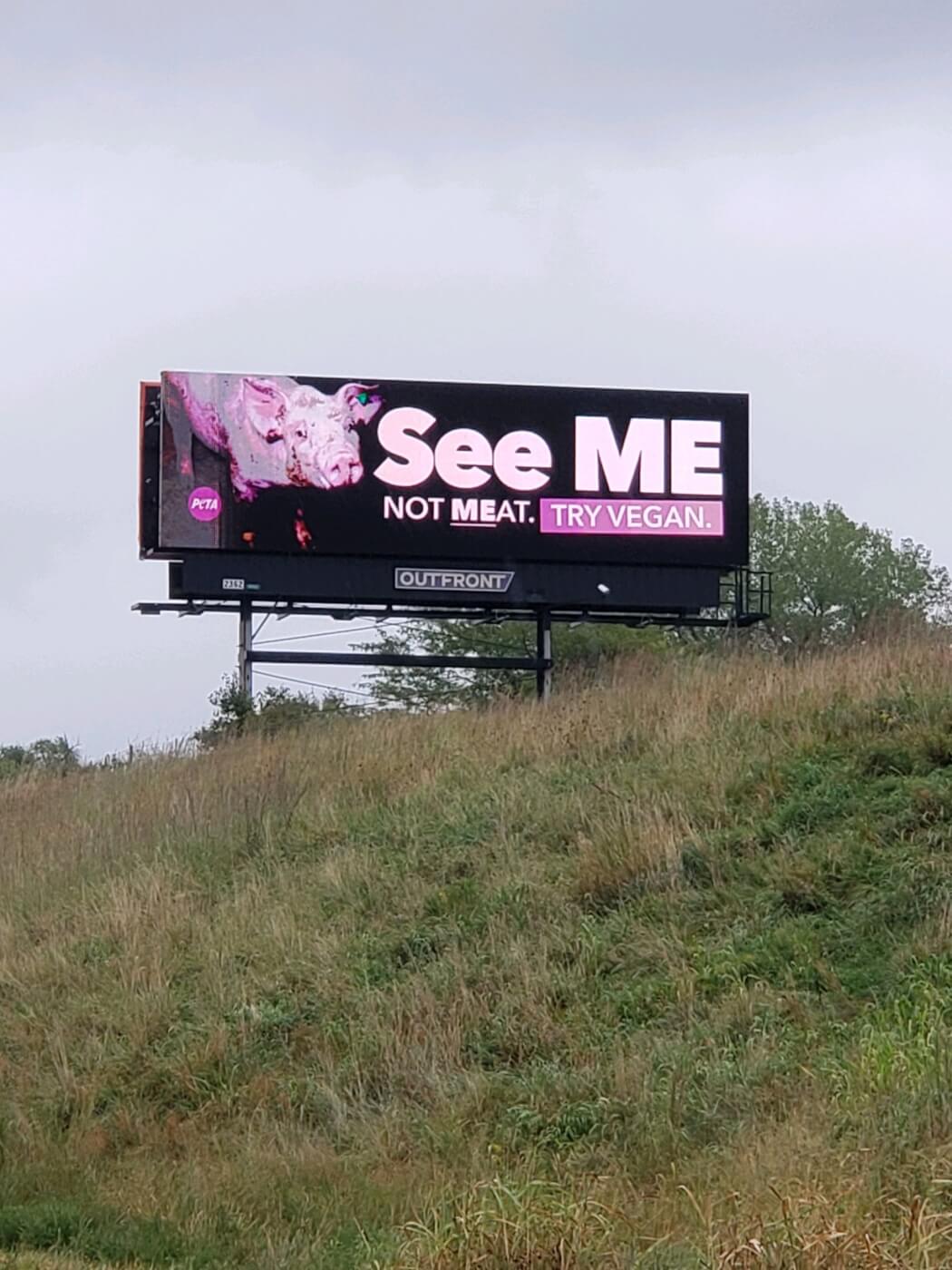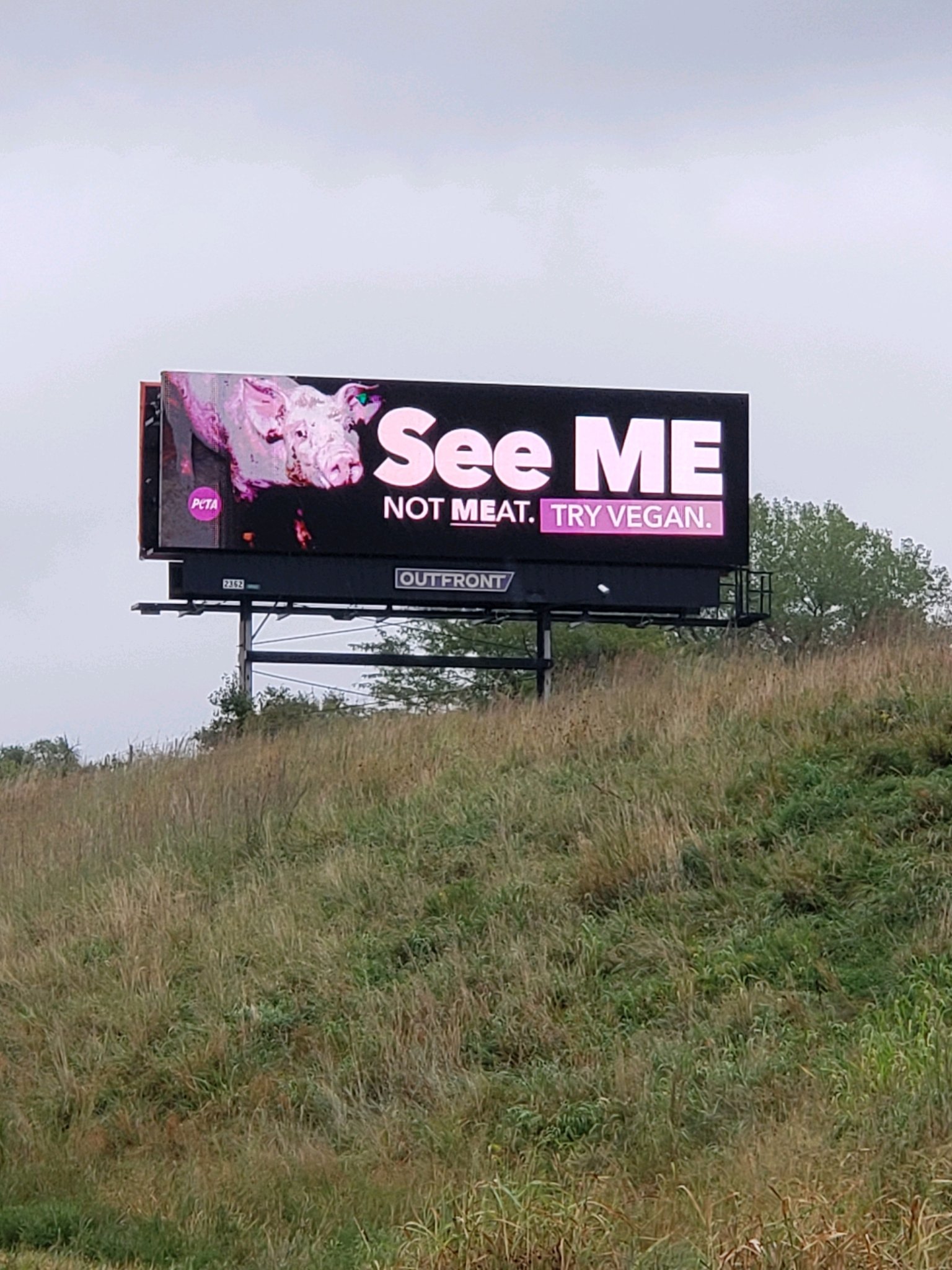 And we placed another on the highway near two of Kansas City's major food manufacturing plants, Conagra Foods and Tyson's Hillshire Brands.
In Omaha, Nebraska, we placed a billboard of a cow near Red Lobster and Dairy Queen locations. We also put up a billboard near Abelardo's Mexican Fresh and a Popeyes location.
What You Can Do
Eat consciously! Always leave animals off your plate and your shopping list, and go vegan: