It's hard to imagine a year when there isn't a new Assassin's Creed game coming out. 2021 and 2022 in particular, were such years. But we now finally have word on the next installment of Ubisoft's flagship series, Assassin's Creed Mirage. Although the game is slated to arrive pretty soon, not much has been revealed about Mirage, apart from a few crisp details. So if you're wondering about where the franchise is headed in the upcoming game, you're in the right place.
Assassin's Creed Mirage Release Date 
Ubisoft has confirmed that Assassin's Creed Mirage will be released in 2023. Unfortunately, the exact date isn't available at the moment as it's yet to be revealed. But knowing how quickly past titles came out after their announcements, Mirage's release shouldn't be that far away.
The Ubisoft Forward event in September 2022 was when we first saw the trailer for Assassin's Creed Mirage. And while it didn't reveal any solid leads on gameplay, the featurette did seem to hint at the franchise finally returning to its roots.
The developers have confirmed that they're hoping the world gets to play their game in 2023, but recently there's been a plethora of cancellations and delays over at Ubisoft. So expecting it to release in the latter half of the year would work best in this case.
The first look at Mirage was very unexpected. After years of getting Assassin's Creed games fixed on making you grind for 60+ hrs endlessly, Ubisoft has had a change of heart somehow. The developers said that Mirage is to be a homage to the series for its 15th anniversary. And after seeing the trailer, it is undeniably a refresher of what the traditional games in the franchise looked like.
Mirage Isn't the Only Game In Development
Even more surprisingly, Assassin's Creed Mirage wasn't the only new game that was revealed to be under development. Mirage is actually a much smaller title in comparison to what Ubisoft's working on in the dark. Three more Assassin's Creed games with the titles "Codename Jade", "Codename Red", and "Codename Hexe" are also in the works at different Ubisoft studios.
Hexe and Red are presumably larger experiences that'll see the light of day quite a while from now. While Jade is a mobile game that's still being tested. Netflix is apparently making a series adaptation of the franchise on the side too, so that's pretty bewildering. And if you thought that was it, well then, Ubisoft is also cooking up a standalone multiplayer game set in the universe too. Besides that, there's some sort of wild concept about a hub that connects all future projects being made under the codename "Infinity" too.
For now, you'll have to wait and see what every project will entail. Regardless of there not being a lot of footage, Assassin's Creed Mirage is building up to be an interesting title.
What Is Assassin's Creed Mirage About? 
Unlike the more recent entries into the franchise, Assassin's Creed Mirage is reportedly going to be a shorter narrative-driven game. The narrative will be a bit linear in comparison, and it'll be set in the city of Baghdad. The main protagonist of Mirage is actually Basim Ibn Ishaq, one of the main antagonists of Assassin's Creed Valhalla. 
The events of Mirage are going to be set roughly 20 years before Eivor's conquest of England takes shape. The story is centered around the rough upbringing of Basim in Baghdad. How he goes from being a common street thief to a master assassin, and a well-respected one at that in the Brotherhood is going to be the major theme.
And as you may already know from playing Valhalla, Basim's son apparently was "taken away" by someone close to him. That's the reason why he's so distant and cold when we first see him with Eivor and Sigurd. So that too could be a potential storyline that is explored in the game.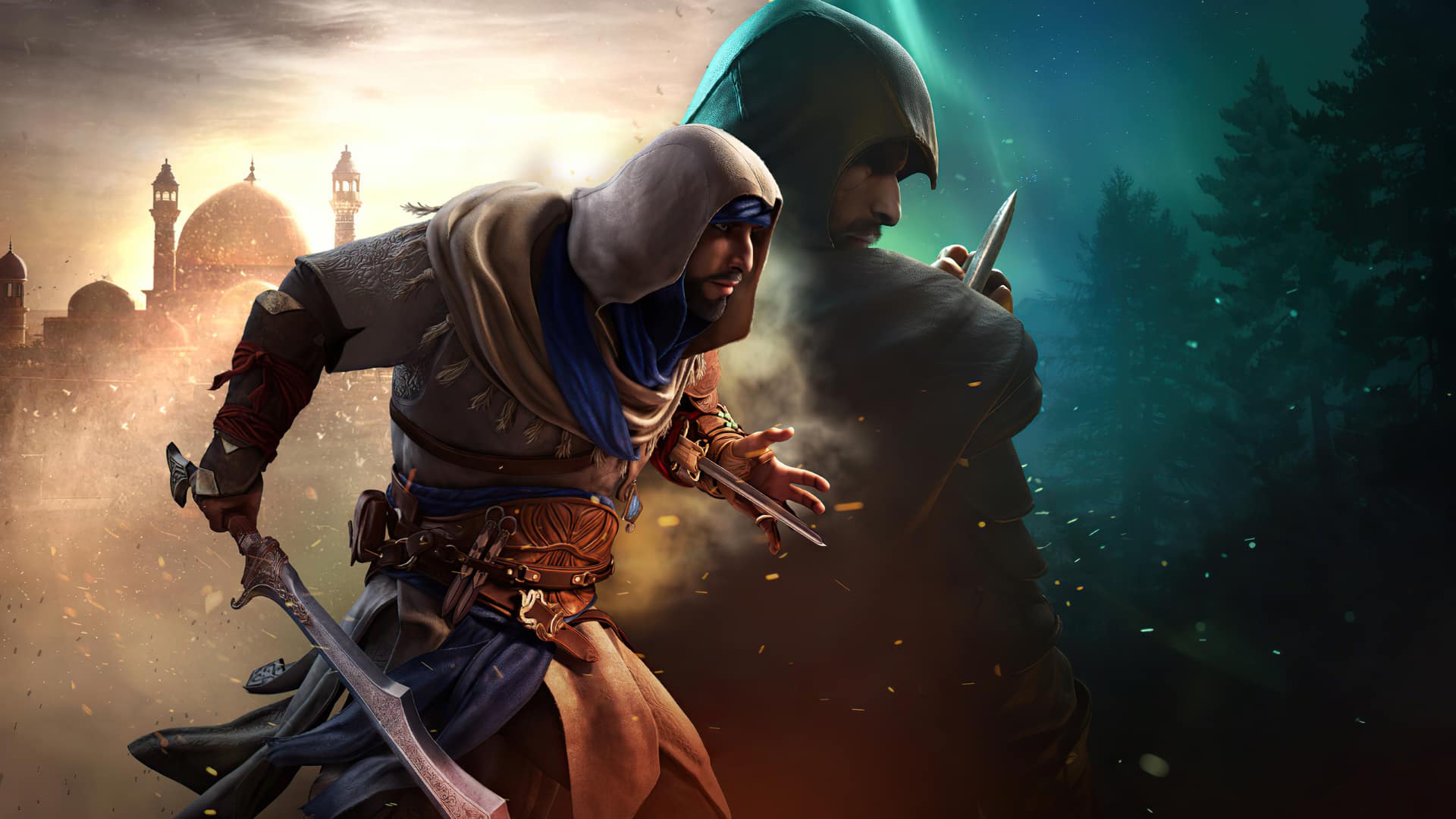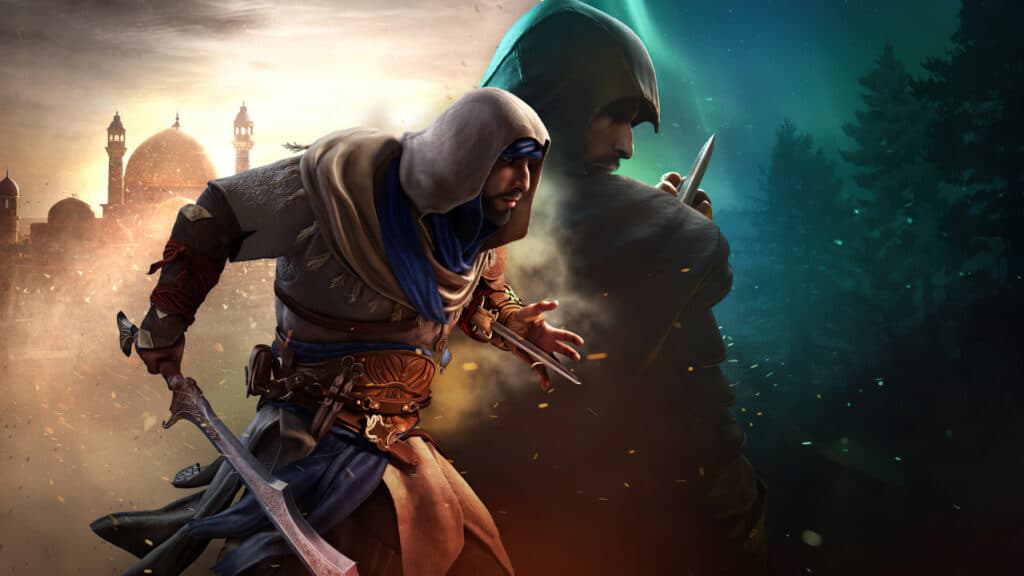 When asked why Mirage was specifically being developed instead of another RPG by IGN, the executive producer for the game replied with:  
"It is a smaller Assassin's Creed project. This was conceived [and] built to celebrate the 15th anniversary. So that's why we're using our modern Valhalla engine to build a smaller game that pays tribute to our original game by focusing more on stealth, close-quarter combat, parkour, and a denser city that goes back to our roots in the Middle East with Baghdad as the centerpiece."
There won't be as much grind as before
The most relieving thing to hear was that Mirage will play like the earlier games in the series, and that's wonderful news considering how bonkers and fantasy-focused the last few entries have been. Although it's a smaller-scale project when pitted against its predecessors, Assassin's Creed Mirage will still be utilizing the same engine as Valhalla. As for how long, the executive producer added:
 "Not everything has to be a 150-hour RPG, right?"
So judging by that a 20-25 hr long campaign might be what the company is targeting. That would be more than enough to make veteran players reminisce on the good old days. It's even fair for the price too. Assassin's Creed Mirage is set to launch with the tag of $49.99, which is generally less than most AAA titles go for these days. And considering how good the legacy games of the franchise have been, everyone would be more than happy to pay for that.
How Mirage will set up future Assassin's Creed games is more of an interest. We don't know anything about Project Hexe and Project Red currently. But the teaser trailers did hint at a few possibilities. 
Hexe's teaser had an eerie tone coupled with a witch-hunting vibe. While Project Red's sneak peek was a straight-up confirmation of historic Japan. Both look promising, to say the least. It'll be interesting to see how Basim's trek across past and present simultaneously paves the way for these future entries.
Along with launching on the PS5 and Xbox Series X|S, the game is also scheduled to arrive on the previous generation of consoles and Amazon Luna. So it isn't time to put down the PS4 and Xbox One just yet.
Trailer Breakdown
The reveal trailer opens with brief glances at different areas within Baghdad. Everything in the city seems to be flourishing which historically fits the depiction of the Golden Age in Baghdad during the 9th century. A shot of Basim walking timidly through the streets is shown, right before he's chased by unknown assailants through fish markets and whatnot.
Basim tries to make his escape by doing what Assassins do best, climbing. But he isn't even able to get the initial grip, clearly representing that he's far from anything remotely resembling an Assassin.
Basim's saved in the nick of time by members of the Brotherhood, who appear to have taken him under their wing. Years later, we see a mature and much older Basim mastering all the arts of deception with his teacher. And as all Assassins must, Basim too cuts off his ring finger to wield the Hidden Blade, and finally becomes a full-fledged member of The Hidden Ones.
The trailer then shows Basim taking out multiple bodyguards of a presumed Templar after he blindsides them by pretending to be a beggar on the streets of Baghdad. The Templar lackeys give chase and history starts to repeat itself with the encounter Basim first had years ago.
Although, this time, Basim is two steps ahead. He easily vaults over walls and vanishes and then takes out the remaining threats. The way Basim moves throughout this encounter and a few of his jumps were very similar to Ezio's style. The trademark Assassin's Creed theme is playing in the background as well. And that just adds to the feeling of nostalgia tenfold.
Parkour will likely be in the spotlight
Judging from the trailer, it's clear as day that Mirage is taking things back to the good old days. To when Assassin's Creed felt like a game about assassins and focused on stealth more than RPG combat. Parkour was heavily featured in the trailer. So it's likely we may get to see the same complex mechanics as were present in Assassin's Creed Unity. The views of Baghdad weren't shabby either. It may be a smaller-scale project before the bigger ones like Hexe and Red arrive, but what we've seen so far has built a lot of high expectations.
Basim eventually kills the Templar leader with his Hidden Blade. Like in previous games, Basim enters the limbo monologue area in his mind. But something sinister seems to be manifesting in front of him. Unfortunately, that's where the trailer ends but at the same time, it leaves us with plenty of unanswered questions.
---
Every glimpse at Assassin's Creed Mirage keeps on pumping the hype meter. And that's totally valid as it's been a very long time since we saw stealth being a major beat in any game. In the upcoming months, we're likely to get a full showcase of how the game works. But until then, here's a detailed look at the other franchise games in the works.