Join Our Telegram channel to stay up to date on breaking news coverage
The cryptocurrency industry will definitely continue to be a target for con artists as it expands and becomes more technically advanced. Crypto scams have cost people billions of dollars, and the number is constantly increasing. 63% of the victims are inexperienced and have little knowledge of frauds.
In order to help you secure your wealth, we've compiled a list of the most frequent crypto scams and explained what they are as well as how to spot them. See our guide on how to avoid NFT scams.
Common Crypto Scams
Scammers are usually coming up with innovative ways to steal your crypto or NFTs, and the recent explosive growth of cryptocurrencies has made fraud more frequent.  Keep reading to learn more about typical cryptocurrency scams, how to recognize them, and how to prevent them.
Cryptocurrency scams come in a variety of forms. Among the most typical are:
Impersonators
In an industry, government, or job impersonation fraud, the scammer poses as someone you trust in order to persuade you to send them money by purchasing and transferring cryptocurrencies.
Several crypto owners are being approached by impersonators posing as representatives from cryptocurrency exchange support and security.
Giveaways
In a giveaway scam, scammers claim to equal or multiply the cryptocurrencies handed to them in order to attract the attention of potential victims. Well-crafted messaging from what appears to be an established social media account may frequently convey a sense of legitimacy and urgency.
This illusory "once-in-a-lifetime" opportunity may entice people to transfer assets immediately in the expectation of receiving an immediate return. Check our guide to the legitimate crypto giveaways here.
Phishing Scams
Phishing scams target data related to online wallets in the context of the crypto sector. Private keys for crypto wallets, which are needed to access cryptocurrency, are of particular interest to scammers.
Their approach is typical of many common scams, they send an email with links that take recipients to a specially made website where they are prompted to enter secret keys. With this knowledge, the hackers can take the cryptocurrency.
People lost more than $2,436,67,000 in Crypto Scams.

The number is continuously growing.

63% of the victims are rookies and don't know much about scams.

Here are 6 types of Crypto scams & how to avoid them:

— Vaibhav Gupta (@vaibhavgupta512) March 29, 2023
White Papers
Look to determine if the whitepaper includes any other information, such as financial models, legal problems, a SWOT analysis, and a roadmap for execution. Startups that do not provide whitepapers should be stayed away from.
A whitepaper should answer all of a potential investor's questions regarding what distinguishes this project from its competitors, how it plans to succeed, and the steps it will take to get there.
Pump and Dump Scheme
A pump-and-dump scheme is a deceptive scheme that aims to raise the price of a stock or investment by making false recommendations. These recommendations are based on statements that are inaccurate, misleading, or excessively overstated.
The perpetrators of a pump-and-dump scam already have a position in the company's stock and will sell after the hype has caused the share price to rise. Understanding how pump-and-dump tactics work is the best approach to prevent them.
Watch the video above to learn more about the cryptocurrency scams and how to avoid it, and subscribe to his YouTube channel for more crypto-related content.
Avoiding Crypto Scams
There are many ways to avoid becoming a victim of a scam, despite the fact that con artists are constantly developing new and inventive schemes to separate us from our money. This guide on the best beginner's crypto to invest in can be helpful if you are new to the crypto space.
Below are some helpful tips that you should keep in mind at all times.
You shouldn't click on any links, call any numbers, get in touch with them in any way, or pay them money if you see any of the warning flags.
Never disclose your private crypto keys in response to inquiries. No one requires those keys to do a lawful cryptocurrency transaction, they only control your access to your cryptocurrency and wallet.
If you receive an email, text message, or social media communication from a government, law enforcement, or utility business indicating that your accounts or assets have been frozen and that you must provide crypto or money, contact the agency and disregard the message.
Ignore promises of large sums of money.
Avoid celebrities, as they will never contact you about purchasing cryptocurrencies.
Be skeptical of claims that they have explicit material of you that they want to publish until you provide cryptocurrency and report it.
Do not comply with the demands of anyone who contacts you out of the blue and requests payment in cryptocurrency.
Do your own research and due diligence prior to investing your hard-earned money.
Scammers and their highly advanced methods of tricking potential victims into sending them money are an inevitable but preventable byproduct of the booming cryptocurrency market. Check the Jacob Crypto Bury Discord channel if you want to learn more about cryptocurrencies in a secure environment.
His channel, which has over 8,ooo members, will help you improve your technical trading skills, dive deep into the crypto market, and giving tips on how to avoid scammers. There's more than just a great community spirit
that makes the Jacob Bury group's Discord server for crypto enthusiasts a top pick. Jacob Bury also runs the best crypto YouTube channel with 12.7k subscribers and one of the best crypto Twitter page with over 1.2k followers.
Join Jacob Crypto Bury Discord channel here.
Recent Posts
Get Educational Courses & Tutorials
Free Content & VIP Group
Jacob Crypto Bury Market Analysis Videos
Leverage Trading Signals on Bybit
Next 10x Altcoin Gems
Upcoming Presales & ICOs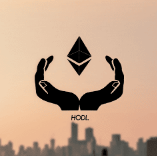 Join Our Telegram channel to stay up to date on breaking news coverage