In many ways, Huawei is one of the most exciting and accomplished smartphone makers on Earth. As such, its new flagships are always worth paying attention to, with the next of those likely to be arriving as part of the Huawei P60 series.
The upcoming line looks set to include the Huawei P60 itself, along with the Huawei P60 Pro and perhaps the Huawei P60 Ultra or Huawei P60 Pro Plus. There might also be a more affordable Huawei P60E thrown into the mix, but we haven't heard too much about that device.
All of these flagships could launch early in 2023, so there's probably not long to wait for their arrival, and with a previous model – the Huawei P50 Pro – achieving four stars in our review, they're likely to be accomplished, too. 
Below, you'll find everything we've heard so far about the Huawei P60 series, including the line's likely release date, price, and specs.
Cut to the chase
What is it? The next Huawei flagship phones
When is it out? Possibly March 23
How much does it cost? Unclear but expect a premium price
Huawei P60: release date and price
According to a leaker posting on Chinese site Weibo (opens in new tab), the Huawei P60 series will be unveiled in March. At the time they didn't say exactly when in March, but they've since posted again (opens in new tab), saying the launch will happen on March 23.
So that's our best guess for now, though this source doesn't have as much of a track record as some.
We also can't look at previous models for clues, as Huawei hasn't stuck to a yearly release cycle, with the Huawei P50 landing back in August 2021.
However, it's worth noting that the August release was just for China, with other countries not getting the phone until at least January 2022, and some regions having to wait until March 2022. So, it's entirely possible that the Huawei P60 series won't get a global launch until months after its Chinese unveiling.
These are also phones that won't land in the US, as Huawei doesn't really have a presence there, and there's a high chance that they won't land in Australia, either – but it's likely that at least one of the models in question will reach the UK.
As for the price, there's no news just yet, but for reference, the Huawei P50 Pro sold for £1,099.99 (around $1,345 / AU$1,930). The standard Huawei P50 isn't sold in the regions we cover, but in China it starts at ¥4,488 (approx. $660 / £540 / AU$950), so prices for the new phones might be along those lines.
Huawei P60: design and display
Our closest look at the possible design of the Huawei P60 series – and specifically the Huawei P60 Pro – has come from renders created by someone going by the name Hoilndi (opens in new tab). These are based on previously leaked information, so they're not official. As such, you should take them with a pinch of salt.
Regardless, you can see one below, and they show a flat screen with a centered punch-hole camera on the front, while on the back there's a fairly typically-positioned camera block (although it's not a typical design, with a golden ring around the central lens).
The back – which is presumably made of glass – also looks like it curves slightly towards the frame.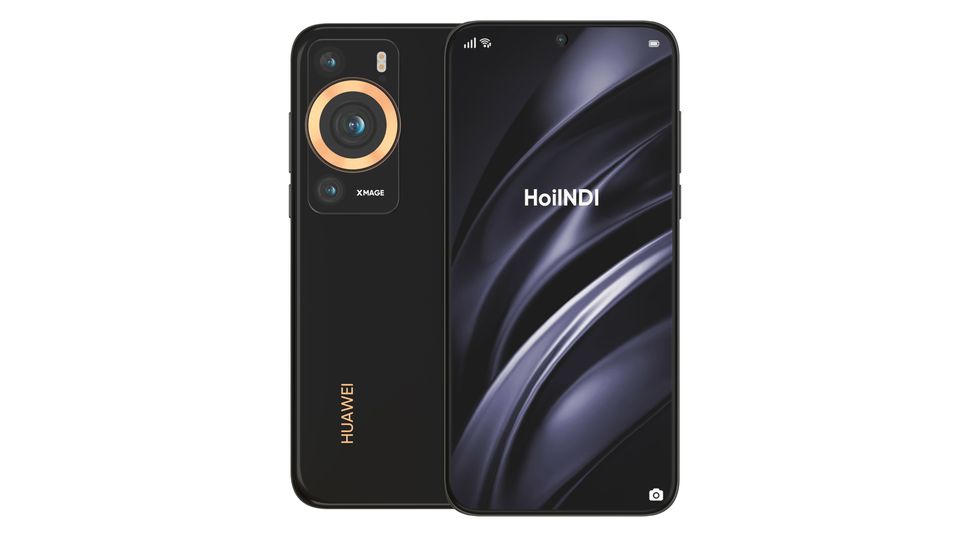 While we wouldn't take these images as gospel, we've seen similar elsewhere, with leaker @RODENT950 (opens in new tab) sharing comparable renders on Twitter.
Shared across numerous tweets, these renders show the Huawei P60 Pro – and perhaps other models, though they all look much the same – in various colors, including black, orange, blue, pink and white.
P60 series cameras P60: imx789 + 858 uw + 351 zoom triple camera sestem with Variable aparture. P60 Pro : imx789 & 888 + 858 + OV64B quad camera system with dual frame variable aparture. pic.twitter.com/60tj0yqeipJanuary 13, 2023
See more
Most of these show a gold camera ring, but not all do. However, while the original source of some of these renders is not totally clear, @RODENT950 specifically says that some are concepts based on leaked images of cases for the phones (opens in new tab).
That means the details might not be totally right, but the core shape of the phones (and the camera blocks) should be accurate – assuming the cases (pictured below) are legitimate. Beyond these images, a number of sources have also suggested that some or all of the phones in the series will have an IP68 certification for dust and water resistance.
As for the screen, the Huawei P60 Pro will have a 6.6-inch 1440 x 3200 OLED display with a 120Hz refresh rate, according to MyDrivers (opens in new tab). However, there's no news on the screen specs of the standard Huawei P60 – or the rumored top-end model, which might be called the P60 Ultra or the P60 Pro Plus.
Huawei P60: camera and battery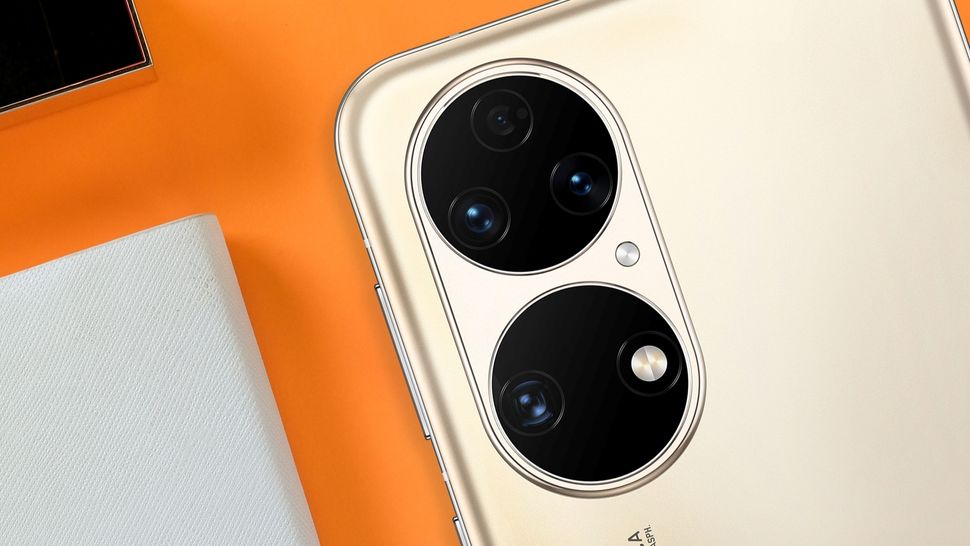 According to leaker @RODENT950 (opens in new tab), the Huawei P60 has a triple-lens rear camera with a 52MP IMX789 main sensor, a 50MP IMX858 ultra-wide camera, and a 16MP IMX351 sensor, which we'd guess will probably be used with a telephoto lens.
The same source claims (opens in new tab) that the Huawei P60 Pro has a 50MP IMX888 primary camera, a 50MP IMX858 ultra-wide, and a 64MP telephoto camera with an OV64B sensor.
Both phones might reportedly have a variable aperture on their main lens, as was seen on the Huawei Mate 50 Pro, and the Huawei P60 Pro might have a 32MP selfie camera.
Details on the vanilla phone's selfie camera – or any of the P60 Ultra's camera specs – are less clear.
As for the battery, the Huawei P60 Pro has a 5,000mAh battery with 100W wired charging and 50W wireless charging, according to the same source that provided the phone's camera specs (via MyDrivers (opens in new tab)). The site has in the same article written 5,500mAh, but that's likely a typo, as images of specs sheets show 5,000mAh.
As with so much else about the Huawei P60 series, the battery specs of the other models remain a mystery for now.
Huawei P60: specs and features
According to the same source as most of this information (opens in new tab) (@RODENT950), the Huawei P60 series will use a Snapdragon 8 Plus Gen 1 chipset. That's slightly dated now, as most 2022 flagships are expected to use the newer Snapdragon 8 Gen 2. Still, it remains a high-end option.
Disappointingly, but unsurprisingly, this is reportedly a 4G version of the chipset, so like other recent Huawei phones, there probably won't be any 5G support here.
What these phones will apparently have is capacity for emergency satellite communications, which seems to be the new big thing in mobile – though whether this feature will be available outside of China remains unclear.
It's also unclear what RAM, storage or software these phones will have – though they certainly won't have access to the Google Play Store, as no modern Huawei phones do.