Trigger warning: Animal abuse 
A stray dog lay whimpering on the streets of Kancheepuram. It was stuck on the pavement, unable to get up or move out. After a long time, some kind people got the dog some help by calling a shelter nearby.
More than 2,000 km away in Ghaziabad, the death of a beloved stray dog inspired a young girl to feed more than 100 dogs in the city. 
In Kochi, a puppy was thrown over a compound of an NGO working for animal welfare. He was badly hurt and was unable to see for a few days. Nursing him back to life inspired yet another young girl to dedicate her life to serving animals.
Such stories of selfless work for animals are spread across the length and breadth of the country. And these heroes, who have sworn their lives in service of our four-legged friends, deserve all the help and appreciation they can get. 
We bring to you inspiring tales of humans and organisations working for the cause of animals from 10 cities of India:
Mypalclub, Thane, Maharashtra

Founded by Aditi Nair in 2010 and registered in 2014, this NGO provides on-field treatment for injured stray animals. They started with rescue and adoption and added mobile medical units in 2017. Their three ambulances are equipped with emergency oxygen and medical facilities with a  para veterinary worker, driver and handler in each unit to provide on-the-spot treatment.
Mypalclub focuses on low-income areas in Thane and helps 45-50 animals every day, amounting to 1,000 animals a month. They have helped over 40,000 animals like cats, dogs, birds, donkeys, and cows so far.
"Next time, please spare two minutes if you see any human/animal in front of your car/bike. Every life is important," says Aditi.
To help Mypalclub, you can donate here or on this UPI ID: mab.037322047100027@axisbank. You can also call them on 9324699829. 
Rüvuotuo Belho, Kohima, Nagaland

Rüvuotuo would go on hunts with his family since he was a young boy. It was after shooting a rare bird that he resolved to never hunt birds or animals anymore. He then decided to protect and preserve the animals.
Since 2003, he has been rescuing birds and animals, gives them medical care, and takes them to the vet if needed. After they recover, he leaves them in the wild again. The others are given a safe haven in his house, which houses over 60 species of birds and animals.
His house, spread over an acre, is referred to as a 'mini zoo' and houses different species like hornbills, owls, monkeys, parrots, deers, leopard cats and Indian black turtles. It is open for visitors.
"I feel personally responsible in many ways to protect and preserve these animals and birds. If we don't, then they will start getting extinct, as many already have," says Rüvuotuo. 
He manages all the expenses, including medical care himself and is planning to buy another piece of land to house more animals. 
If you wish to volunteer, donate or visit, you can reach him at [email protected].
Dog Home Foundation, Jodhpur, Rajasthan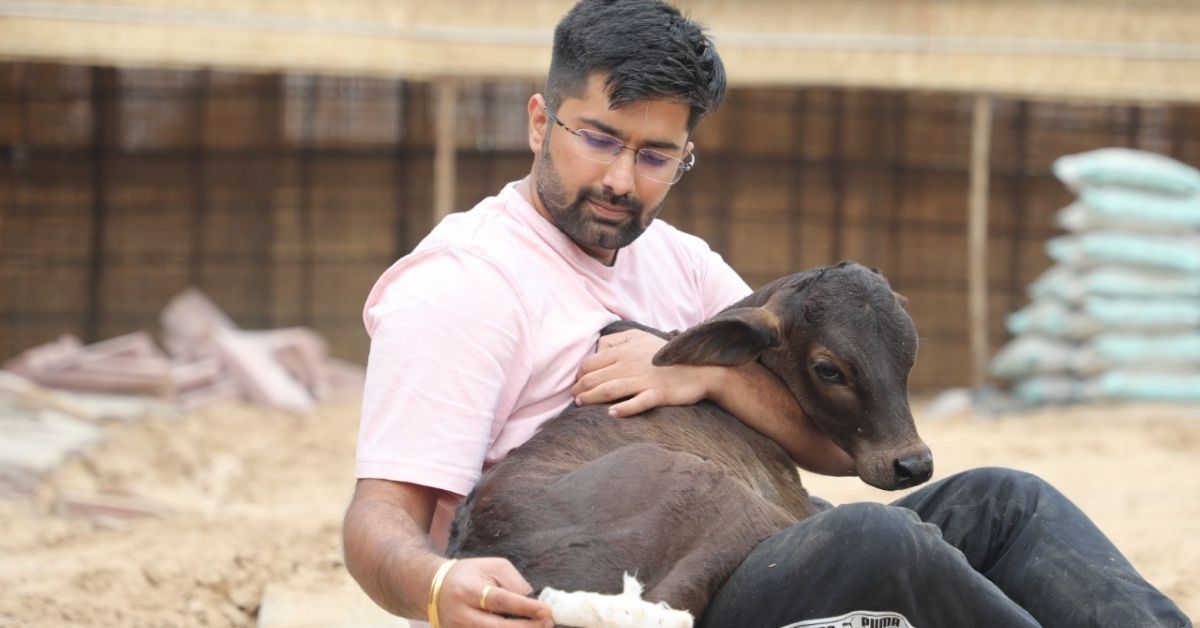 When a pup was injured by his car, Kuldeep Khatri found it very difficult to get assistance for him, due to lack of knowledge on how to help a stray. This led to the 31-year-old building and running an institution for strays called Dog Home Foundation.
Started in 2020, the foundation was built on land Kuldeep purchased for a farmhouse. The shelter home and hospital has over 40 employees and has managed to help 
more than 48,300 stray animals. It runs 24/7 for free for any animal. 
The foundation tends to injured animals through their free ambulance service. After emergency aid, the animals are brought to the hospital for further care, and are provided food and water. After recovery, they are taken back to the streets. Disabled animals continue at the hospital. 
If you wish to help, donate or report any injured strays (in Jodhpur), you can contact the team through their Instagram or Facebook pages or call their helpline: 9352727457.
Paws In Puddle, Ghaziabad, Uttar Pradesh

During the first lockdown, Sana Saxena was deeply affected by the death of a stray dog called Bholu, who she would feed occasionally. She felt that had she known how to recognise a sick dog, she would have been able to help him.
In March 2020, Sana and her family, including her 90-year-old dadi (grandmother) Kanak began feeding 10-20 dogs on a street in Vaishali, Ghaziabad. Today, the number has grown to 120 dogs every day, alongside taking care of their vaccinations, medications, and shelter. 
Sana's dadi wakes up at 4.30 am despite her osteoporosis and cooks fresh food for the dogs. They use almost 10 kg of rice daily, along with chicken. Like any indulgent grandmother, Kanak treats the dogs to different delicacies. This costs them almost Rs 350 per dog per month, which involves a total cost of Rs 42,000 for 120 dogs.
Sana ensures that all dogs in her area are vaccinated and builds temporary shelters for them, works on rescue and adoptions. She also runs a page called Paws in Puddle on Instagram, which she uses to educate people about dogs and encourage adoptions.
To help Sana, you can reach out through Instagram.
Peepal Farm, Dhanotu Village, Himachal Pradesh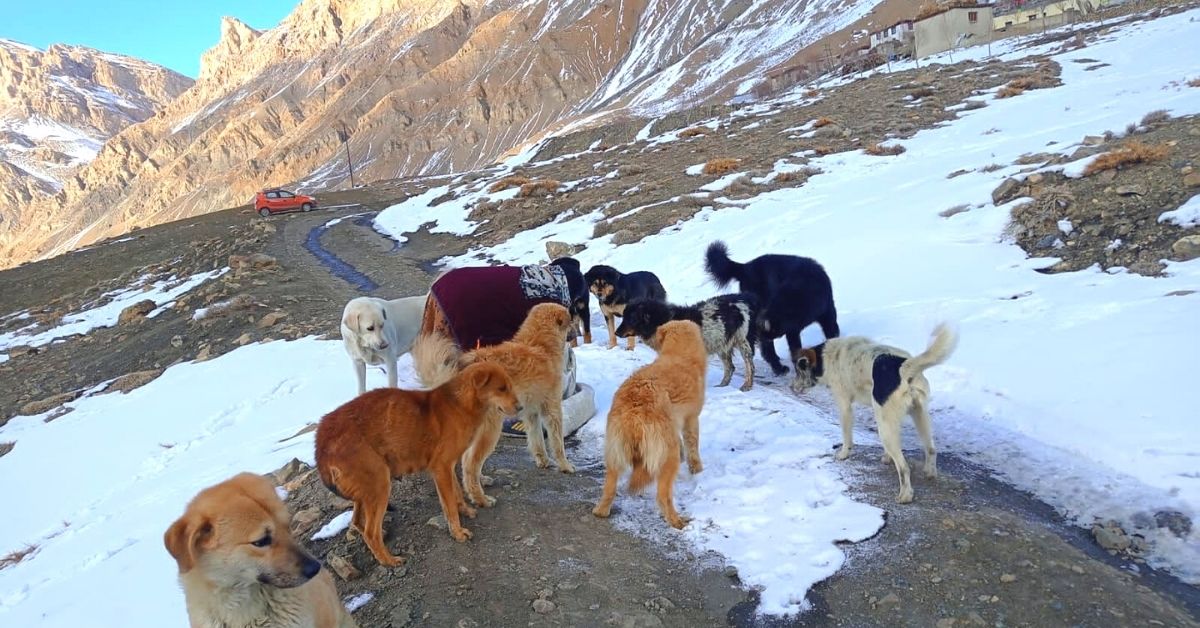 This rescue and awareness non-profit started in December 2014 as a space for injured stray animals, and has grown to a small-scale social enterprise run by women. It also works on protecting and feeding the stray dogs of Spiti.
After visiting Spiti, Robin Singh, co-founder of Peepal Farms, decided to run a stray dog feeding programme from December 2021-April 2022. They fed 300-400 dogs everyday across six villages. 
"The stray dogs had started killing and eating other dogs due to starvation, in the gruelling winters when temperatures drop down to -20 to -30 degrees Celsius," Robin recalls.
After the successful completion of their feeding and sterilisation programmes, they continue to rescue, rehabilitate and give shelter to animals who have nowhere else to go.
You can help Peepal Farm by donating here.
Daaman Animal Shelter, Kancheepuram, Tamil Nadu
Sarah And Gerry found an abandoned, injured pup outside their house, who they named PK and then nursed back to health — an activity that made them realise the value of rescue and rehabilitation.
They started a WhatsApp group to get information about dogs that needed help, and rehabilitated them at their Chennai home. As they grew, and their house could no longer accommodate more animals, they set up an animal welfare trust called 'Madras Animal Rescue Society and built a shelter in Krishnan Karanai village, Kancheepuram.
Daaman is a safe haven for over 250 dogs, 75 of whom are paralysed. Their website says that they want to rewrite the misconception that paralysed dogs cannot lead a purposeful and meaningful life.
You can donate here. 
Sarvoham Trust, Bengaluru, Karnataka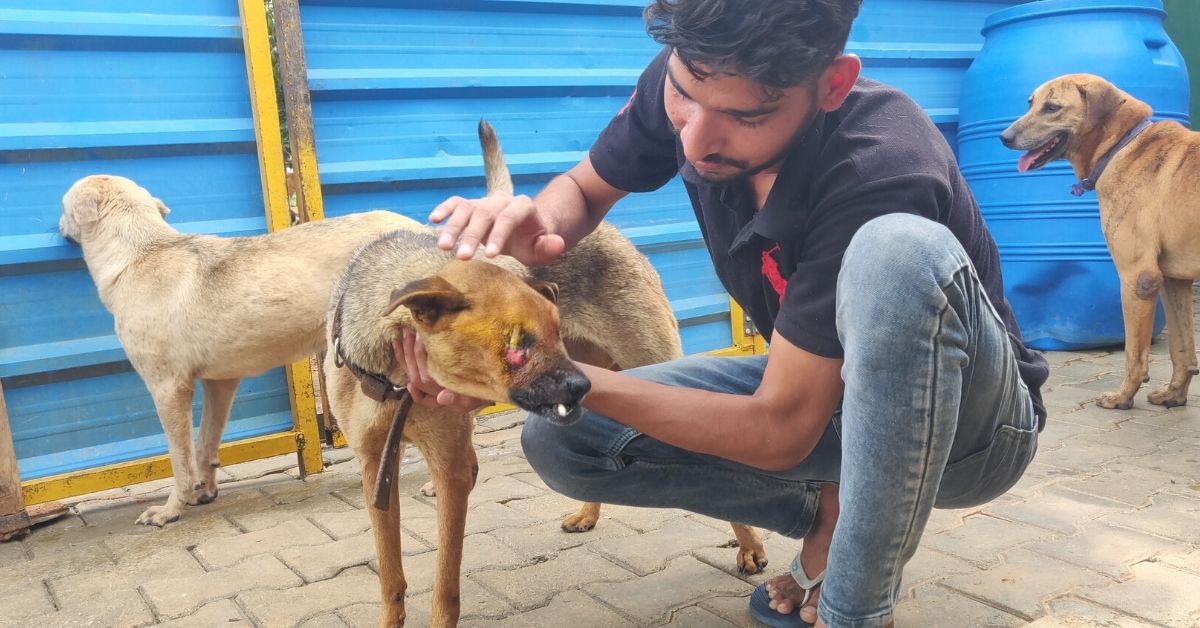 Haris Ali resolved at the age of 9 that he would not let street animals die after seeing a puppy being beaten to death. This, and several other experiences, led Haris to dedicate his life to helping animals.
It was in 2017 that his dream became a reality through Sarvoham Animal Foundation. Located in JP Nagar, Bengaluru, the trust was started in a small room with 20 dogs. Today, the 12,500 square feet property is home to 200 dogs, and the trust has rescued a total of 2,500 street animals. 
They have an ambulance, an X-ray machine, and other surgical and diagnostic equipment to treat dogs. 
You can donate here.
Animal Rescue Kochi, Kochi, Kerala
Inspired by his father, Sajith Shajan started rescuing animals at the age of 12. Growing up with poultry, dogs and cats, Sajith is a trained para-vet. After working with various animal welfare organisations, he returned to Kochi in 2019. 
During the lockdown, he started feeding stray dogs and saw many animals in need of rescue due to speeding cars. This led him to open an animal shelter in Kochi in October 2020 which has an ambulance service and kennels. 
They feed over 200 stray animals daily and rehabilitate, rehome injured animals. 
You can donate here:
Bank: Axis Bank
Account name : Animal rescue
Account number: 920020066027930
Branch: Palarivattom
IFSC Code: UTIB0000691
YODA, Mumbai, Maharashtra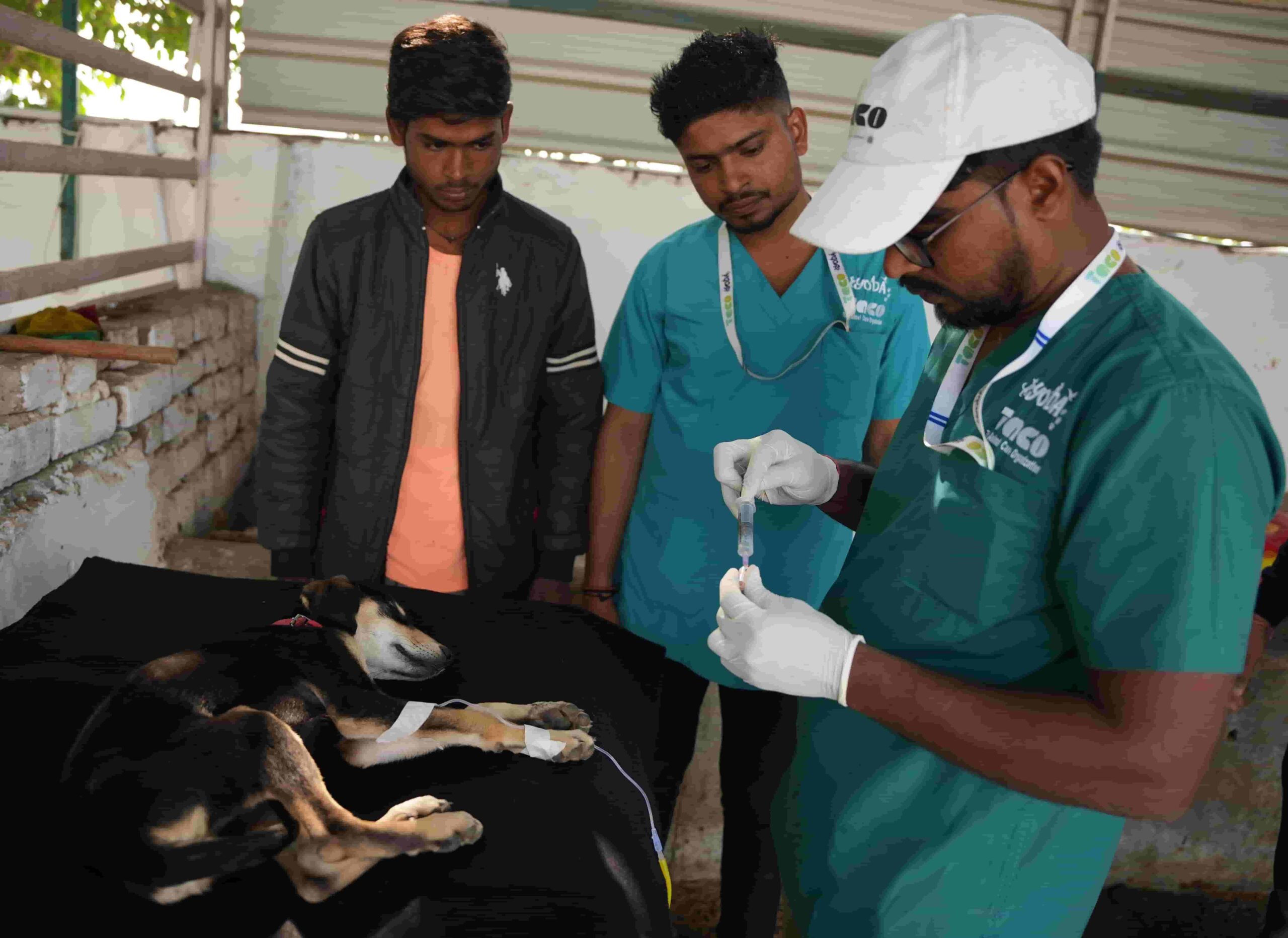 YODA is a Mumbai-based NGO founded by Priya Agarwal Hebbar when she was 16 to provide care to distressed strays with the help of passionate caregivers. Today, it's a large animal welfare organisation with a focus on animal rescue, rehabilitation, healthcare, animal birth control (ABC) vaccination and more.  
YODA rehabilitates over 3,000 animals per month, and does over 500 ABCs for dogs & cats each month. It has also helped 4,000 animals find permanent homes. They have a shelter and 24/7 ambulance service across Mumbai.
"We found Chaaya, a female dog who was raped, with severe spinal and organ damage and her veterinary opinions were grim. Through intensive medical care and dedication from our team of veterinarians and physiotherapists, she defied the odds and regained her ability to walk on all fours. Chayaa's indomitable spirit to survive and be loved again keeps us going."
You can donate here.
ResQ Charitable Trust, Pune, Maharashtra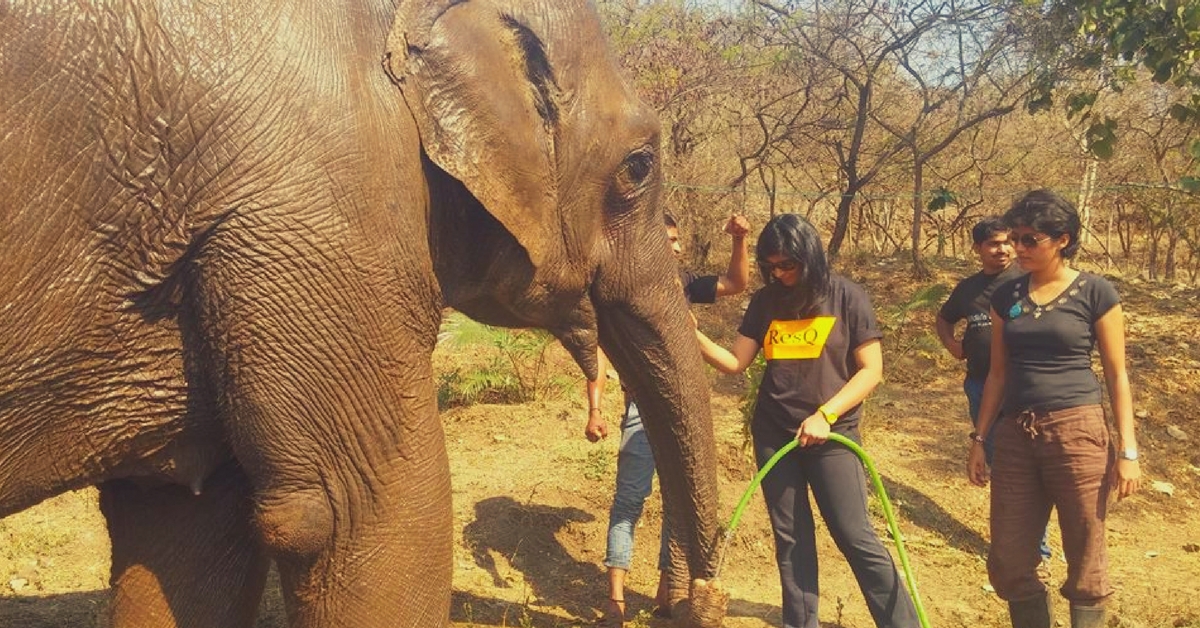 Finding a gap in emergency care for animals, Neha Panchamiya started ResQ Charitable Trust in 2007. Wanting to learn the ropes herself, Neha first trained in animal treatment and first aid under a veterinarian. 
Starting small, RESQ today impacts over 10,000 animals annually by providing emergency animal rescue, medical aid, and rehabilitation care. Their vision is "conservation and coexistence between wildlife, communities and their animals through our response and prevention activities". 
They work on human-animal conflict with their education and outreach programmes.
"The idea is that animals and humans should be able to coexist in harmony," says Neha.
RESQ is authorised by the Maharashtra Government to conduct state-wide wildlife rescue and run a Wildlife Transit Treatment Centre in Pune in association with the Maharashtra Forest Department.
You can donate here.
Edited by Divya Sethu