When PETA's fieldworkers met the beautiful Helen, she was hardly being treated like a queen. The young brown tabby was just one of many animals being kept in squalor by a hoarder, whose compulsion to acquire cat after cat far surpassed their ability to care for the animals in basic ways, such as by providing veterinary care when they were sick or injured.
This became abundantly clear when Helen needed urgent medical attention for a ruptured cornea—a painful injury often caused by an untreated infection or trauma to the eye, both likely outcomes from living in a cramped, filthy space with numerous stressed cats. Thankfully, Helen's former owner agreed to let PETA's fieldworkers take her away—not to be held in Troy, like her namesake, but to get emergency treatment and to ultimately find a new home.
After a course of antibiotics, pain medication, and some time recovering in a comfortable foster home, Helen has healed handsomely. While her affected eye will always have a scarred, cloudy appearance, this comely cat still has "the face that launched a thousand ships." But most importantly, her eye doesn't affect her quality of life—a quality that she expects any potential adopter to maintain to the most royal of standards.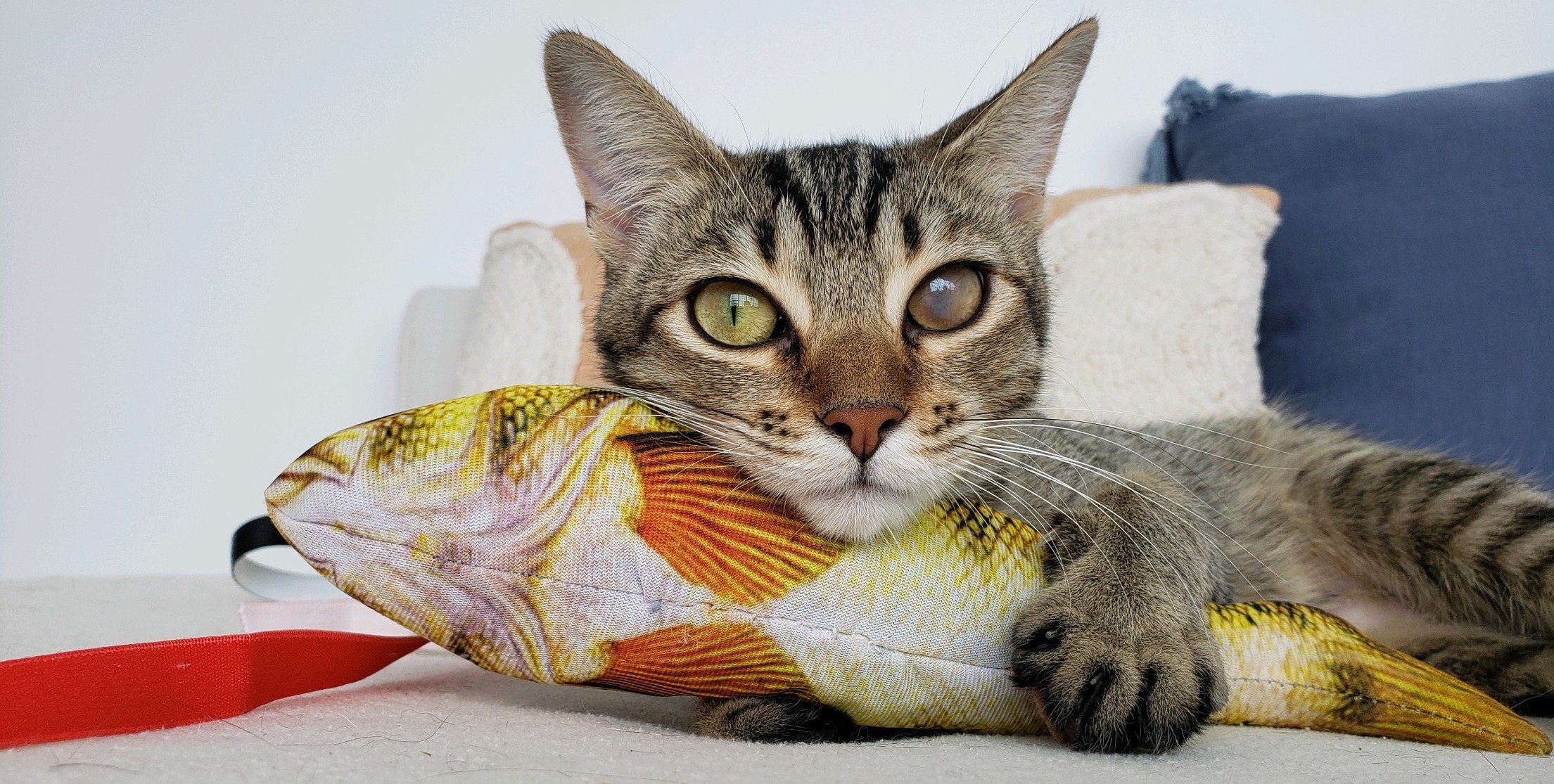 Despite her less-than-hospitable start in life, Helen is exceptionally sweet, social, and friendly. Her hobbies include perching on cat trees and the backs of couches, accepting treats from her human devotees, and gazing out the window at the local wildlife—or is she admiring her own radiant reflection?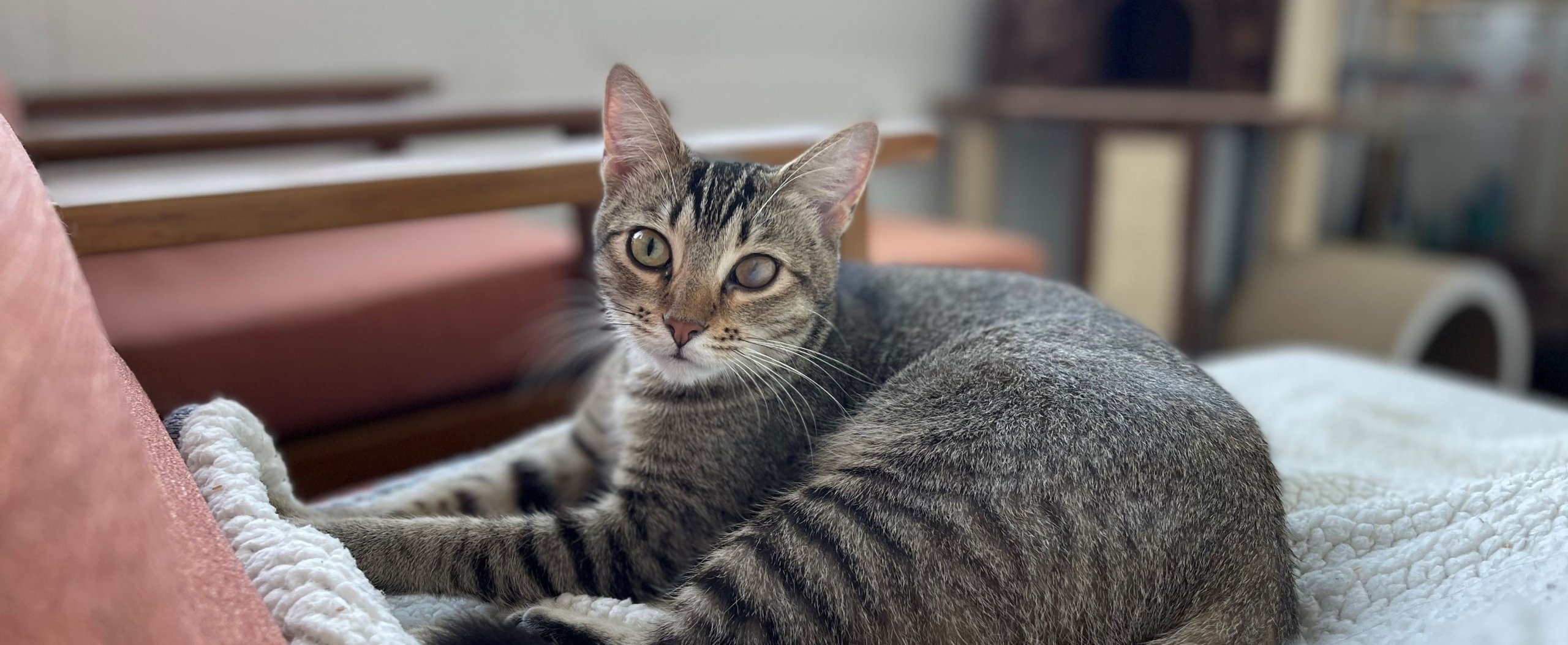 This adaptable girl is equally at home pouncing on her flopping fish toy or warming your lap while you crack open a good book. (She's partial to Greek mythology.) She's already spayed—no long lines of warring feline suitors to worry about—and at only 8 to 10 months old, she's ready to rule over her new kingdom for many years to come.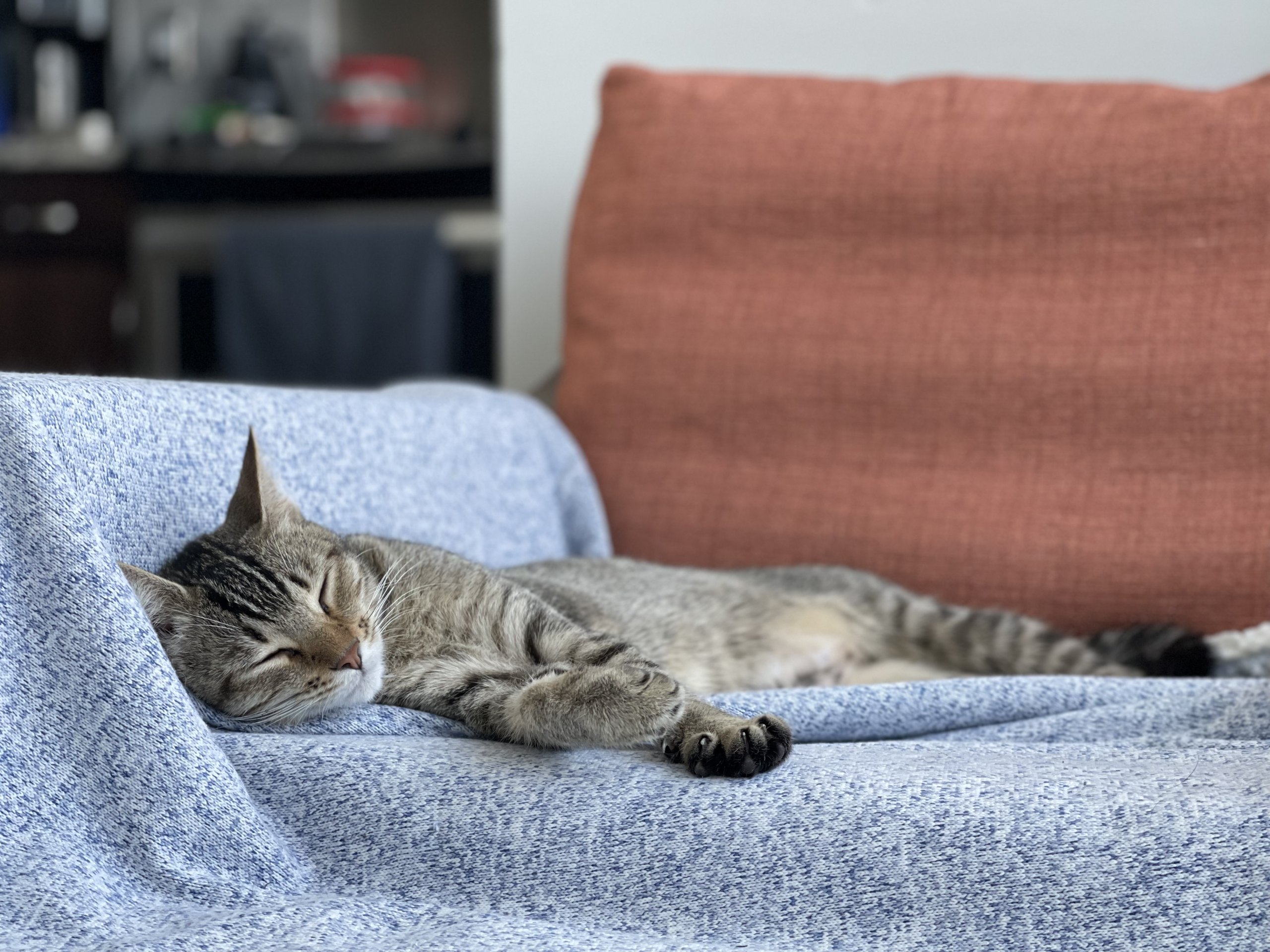 Can you provide Helen with the care and respect worthy of a Spartan queen? E-mail [email protected] to learn more.