With Diablo Immortal, Call of Duty: Mobile, Ni No Kuni: Cross Worlds, and PUBG: Mobile dominating the mobile charts – not to mention the Destiny mobile game that's reportedly in development between NetEase and Bungie – there seems to be no end of major franchises making their way into the mobile market.
And while there are plenty of big AAA mobile games out there, Apex Legends: Mobile, released worldwide on May 17 after a successful soft launch period, is an impressive example of how to port a AAA franchise to mobile. This is down to the way it retains the high-paced mobility of the PC/console version, which means the core gameplay in Apex Legends: Mobile feels super solid, fluid and fun: the most important factors of a competitive shooter.
While there are plenty of big mobile games out there, Apex Legends: Mobile is an impressive example of how to port a AAA franchise to mobile
Apex Mobile had a very splashy start with great early weeks in both downloads and revenue, but it has consistently held around top ten positions in the download charts ever since. Still, revenues have been slowly declining, and the overall revenue to downloads ratio has stayed relatively flat at around $0.70 per download.
Let's dive a bit deeper into the game to see how it's built, what makes it unique and what's behind the numbers.
1. Exclusive content
There are plenty of differences between the mobile and console/PC versions of Apex Legends, including exclusive content such as new characters, new gameplay mechanics and game modes.
As Apex Legends: Mobile is a hero-based shooter, the addition of a new mobile-only character, Fade, is an enticing reason to download the mobile game for existing Apex Legends players. You can either pay to unlock him using Apex coins, or invest the time in free-to-play to unlock what you need to get him.
It's noteworthy that there's an option to unlock Fade for free, given an exclusive character is usually an enticing offer to spend, especially given how much money could be made by making him purchase-only.
Like all Apex Legends characters, Fade has unique perks and abilities alongside cosmetic items such as skins and emotes, which players can earn through loot crates (much more on those later) or purchased.
Apex Legends: Mobile also introduces a permanent classic deathmatch mode, something that's not currently available in the console/PC version and has only previously been offered as a limited-time game mode. This provides a more traditional shooter experience than the 60-player battle royale gameplay that most people associate with Apex Legends, adding another incentive to try the mobile game.
2. Progression elements to incentivise retention
Everyone loves progressive elements in video games, right? Whether it's a skill tree or the ability to earn XP for weapons and characters, features such as these are essential to player retention.
We spend a lot of our time monitoring mobile games at GameRefinery and have developed a feature to keep track of the key motivational drivers for specific genres. Our motivational drivers tool is split across six main categories: social, mastery, escapism, exploration, expression, and management.
As you can see from the graph below, the mastery category – which includes the ability to improve skills or complete milestones – is one of the biggest motivators for players of battle royale games such as Apex Legends. Simply put: battle royale players love games that have lots of different ways to track progress.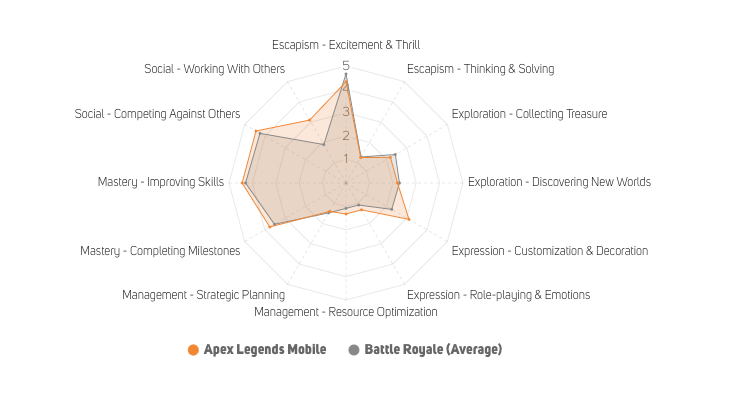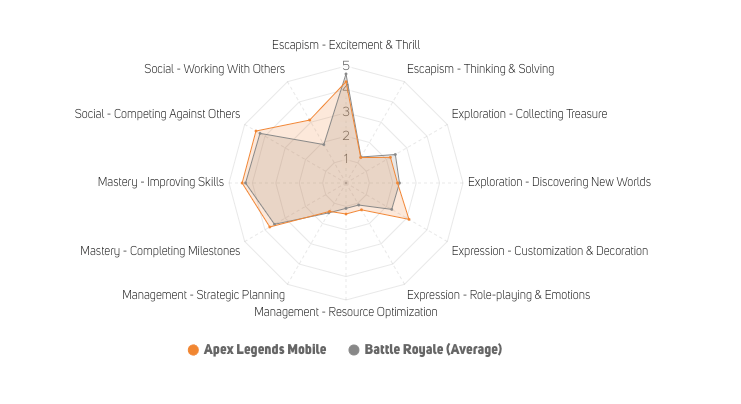 Apex Legends: Mobile introduces mastery levels for characters, which are upgraded by playing with the character you want to upgrade. By upgrading the mastery level, you unlock perks (similar to the Call of Duty franchise) that can be equipped in your loadout to give your characters various minor benefits. So, the more games you play, the more perks you unlock.
This mastery-level feature is unique to the mobile version of Apex Legends, with the addition of perks providing a twist on the typical gameplay that players of the console/PC versions of the game will be used to.
3. A strong focus on social elements
Social elements have been a trending feature in various mobile games for some time now, and are an important motivational driver for battle royale games.
For example, special in-game currencies for social and PvP modes and game integration with social media platforms have experienced a 13% growth in popularity in the last year amongst the top 20% of shooter games. Other social features such as guilds, chat features and in-game hangout areas continue to grow in popularity in broader genres, too.
This indicates an industry-wide trend where players seek out video games not just to play but to socialise with friends. This is particularly important for Apex Legends: Mobile, given its class-based system encourages players to work together as a team in matches, whether discussing how to approach specific situations or choosing particular heroes and perks depending on the dynamic of the team.
In addition to the new perks and mastery levels in Apex Legends: Mobile, the game also has its own take on guilds known as 'Clubs'. Players join Clubs to form communities with other players so they can chat and play together. Once they've joined a Club, players can complete daily missions to earn a special currency.
Players also earn activity points for completing missions that they can use to level up their Club. Doing so unlocks higher levels of purchasable rewards in the Club Store, which not only incentivises co-op gameplay but also taps into the Improving Skills mastery category I mentioned above.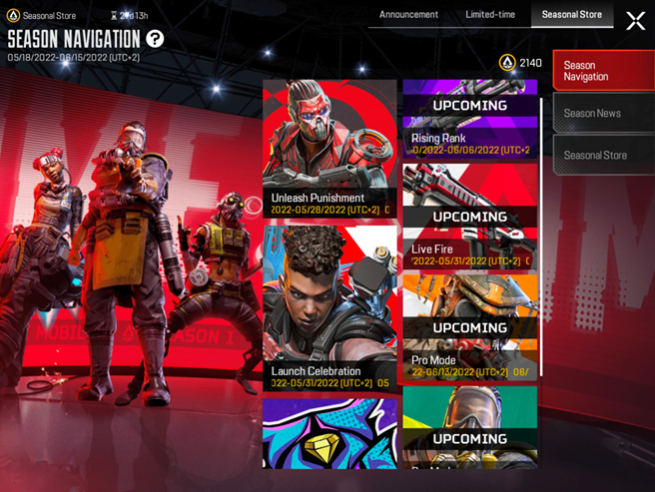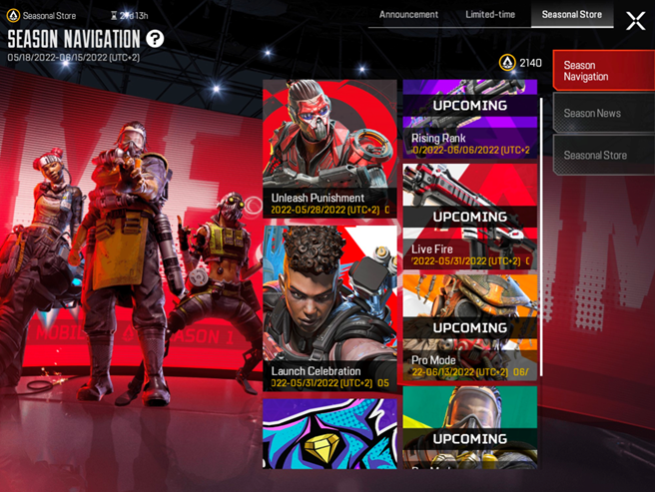 4. The Battle Pass approach
Apex Legends: Mobile uses the same monetisation methods as its competitors but mainly relies on its Battle Pass.
Hearing the word 'gacha' or 'loot box' might make you wince a little, especially if you're not used to mobile games. But the nature of the freemium makeup of the mobile game landscape means you'll inevitably see these monetisation mechanics in most games. Like its competitors, Apex Legends: Mobile uses a variety of gachas through the following mechanics:
While Apex Legends features a variety of gachas, most players don't seem to be using them
Apex Packs: Basic permanent gacha with new items added every once in a while.
Store Vault: Limited-time gacha with a milestone pity mechanic and its own currency/store. This milestone pity mechanic works by giving players a gacha currency from the pull rewards and guaranteed rewards after so many pulls. There are no duplicate rewards.
Arsenal Drop: Limited-time gacha with box-gacha mechanics, which means there are no duplicate rewards, but the price of the gacha goes up after every pull (remember the trophy system in Super Smash Bros Melee? Basically, that!)
Phase Heists: Limited-time gachas that use a two-phase approach. Players spend 30 premium currency to get one of six items in the gacha pool. When the rare red coordinates chip is eventually acquired, the player receives a unique cosmetic (one of 12) from the gacha pool. There's no chance of getting duplicate cosmetics.
While Apex Legends features a variety of gachas, most players don't seem to be using them. Instead, they're happy to progress through the game for free or scoop up the rewards that come with purchasing and advancing through its Battle Pass, a monetisation feature that appears in 60% of the top 20% grossing mobile games.
So, if Apex Legends: Mobile uses many of the same monetisation methods as its competitors, why is it not in the top-200 grossing mobile chart? There are a couple of reasons. Its competitors have a more extensive selection of cosmetics available to purchase and a busier content cadence overall, so there are fewer reasons to spend in Apex Legends: Mobile, especially with no limited-time cosmetics from branded collaborations.
Secondly, it's much harder to monetise class-based shooters such as Apex; each character has their own skins, and not all players will use all the characters available in the game as their main character. Players aren't going to bother purchasing cosmetic items for players that they'll never end up using.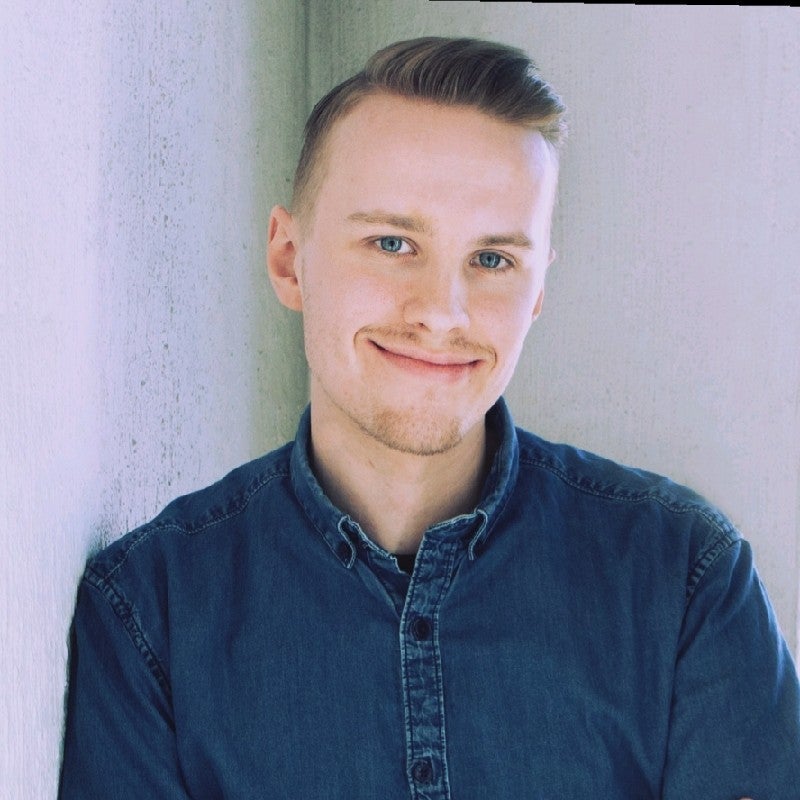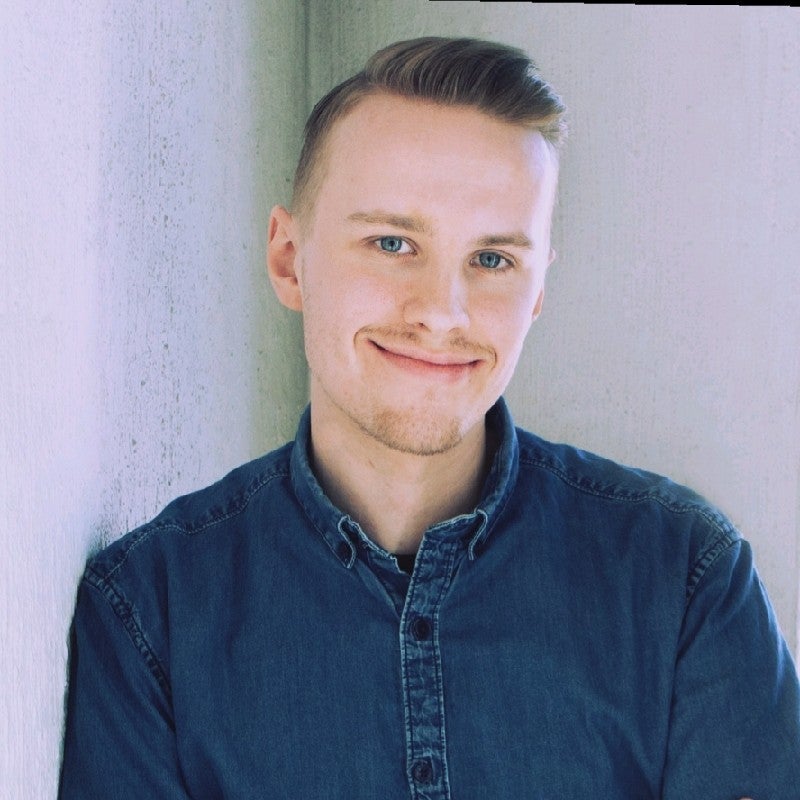 What's next for Apex Legends: Mobile?
In a crowded mobile gaming market where charts are becoming increasingly populated with mid-core AAA titles, it will be interesting to see if Apex Legends: Mobile will move players away from Call of Duty: Mobile and PUBG: Mobile.
From what we've seen so far, it looks like Apex will have to carve a portion of the market for itself due to it not having the same mainstream appeal as COD or PUBG. While the downloads are still coming in strong, there's been a significant drop in revenue for Apex Legends since its launch, where it pulled in over $4.8 million in its first week.
A jam-packed live-ops calendar and collaborations with some major brands could help pick this back up. Still, we'll have to see something soon if Respawn and Tencent want to pick up the numbers for this game, especially with another major competitor – a mobile version of Battlefield – on the way. Interestingly, both Call of Duty: Mobile and PUBG: Mobile started slow on the monetisation front; It'll be interesting to see how the live ops in Apex Legends scale up (if it does).
Until then, the hype surrounding the recently released new season and a new hero might do the trick. It seems to be working so far. Player numbers and revenue spiked at the launch of season two, with a 600% increase in revenue between July 11 and July 13, but the numbers returned to normal shortly afterwards. That said, there's been an influx of spending from players in Japan following the launch of season two, so we'll be keeping a close eye on Apex Legends: Mobile to see if they stick around.
Erno Kiiski is a chief game analyst at GameRefinery.