We had plenty of mechanical keyboard launches this year, but there was one undisputed winner who took the crown this year. For the rest, the competition was close; close enough that we've got a runner up and a second runner up. The trend of ditching Cherry MX keys continues, with more brands opting for their own custom switches. It's come to a point where they're as good as Cherry MX switches, and it comes to personal preference and durability. 
Winner: Corsair K100 RGB (Buy Here)
The Corsair K95 was already so feature-rich, we weren't sure how they would top it. They did, they managed to cram even more features into a keyboard and we didn't think it was possible. Presenting the Digit Zero1 winner for the best mechanical keyboard, the Corsair K100 RGB. This is the first keyboard in the world with a polling rate of 4000Hz. It's able to achieve this because the keyboard has multithreading. Yes, like a CPU. A polling rate of 4000Hz means it sends data four times as fast as other keyboards, which are usually at 1000Hz. If that wasn't all, in addition to a Cherry MX Speed Silver option (like the K95 Platinum), the Corsair K100 RGB comes with in-house optical-mechanical switches as well, which is the variant we received. These OPX switches use light to actuate keystrones, and have a linear feel like Red switches. Unlike Cherry MX Reds which have an actuation distance of 2mm, the Corsair OPX switches have an actuation distance of 1mm. The total travel distance is also reduced from 4mm to 3.2mm. The actuation force remains the same at 45g. The OPX switches also have a switch life of 150 million; 50 million more than Cherry MX switches. The difference between OPX switches and Red switches is noticeable, especially when typing. There's no denying that they're a joy to type on. When it comes to gaming however, we couldn't tell if it actually gave us a competitive edge. It was definitely very comfortable though. But that's not all, we've got a robust and premium build, including the keycaps and metal scroll wheel, a new programmable control wheel on the top left, 6 programmable macro keys on the left of the keyboard (like the K95), an improved wrist rest, and we haven't even mentioned Corsair's excellent software. There's so much more it's hard to fit it all in here. The Corsair K100 RGB is the undisputed Digit Zero1 Award winner for the best mechanical keyboard.
Runner up: Razer BlackWidow V3 Pro (Buy Here)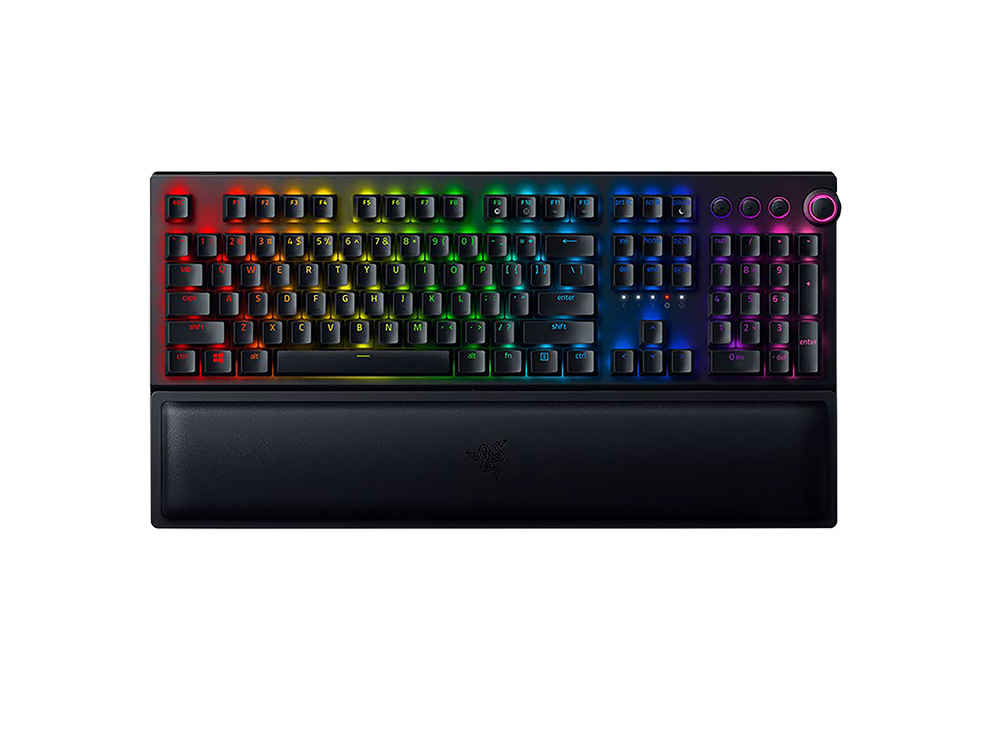 Razer is considered the Apple of gaming peripherals and for good reason. At least when it comes to the Razer BlackWidow V3 Pro; this keyboard screams premium from the moment you take it out of the box. What makes the Razer BlackWidow V3 Pro special is that it boasts all the features of a premium gaming keyboard while also being wireless, offering a 2.4Ghz connection via a USB dongle, Bluetooth 5.0 and a wired option, for when you're charging the keyboard. There's a toggle on the left side of the keyboard which is easy to access but not so easy that you might accidentally toggle it off. You obviously want to opt for the 2.4GHz "HyperSpeed" connection to best utilise the keyboard, but it's nice that you have alternatives. The BlackWidow V3 Pro comes with Razer Green and Razer Yellow switch options. We got the Razer Green variant, which is tactile and clicky. Yellow switches are linear and silent. Green switches have a total travel of 4mm, and actuate at 1.9mm with 50G of force. This is slightly less than Cherry MX Blue's 60G and 2.2mm actuation. The difference in actuation is noticeable if you're familiar with Cherry MX Blues, and if you're someone who enjoys typing on Blues, you'll definitely enjoy Razer Greens. The gaming experience on the BlackWidow V3 was also excellent, and there was no noticeable delay or lag when used wirelessly via the HyperSpeed dongle. The battery life on the BlackWidow V3 is also pretty great, but it depends on the RGB, lowering the brightness will give you more time, with 50% brightness offering you around 15 hours. Turning RGB off entirely will give you 20+ hours. The Razer BlackWidow V3 Pro is our Digit Zero1 runner up, and the best wireless keyboard you can get your hands on.
Second Runner Up: SteelSeries Apex 7 TKL (Buy Here)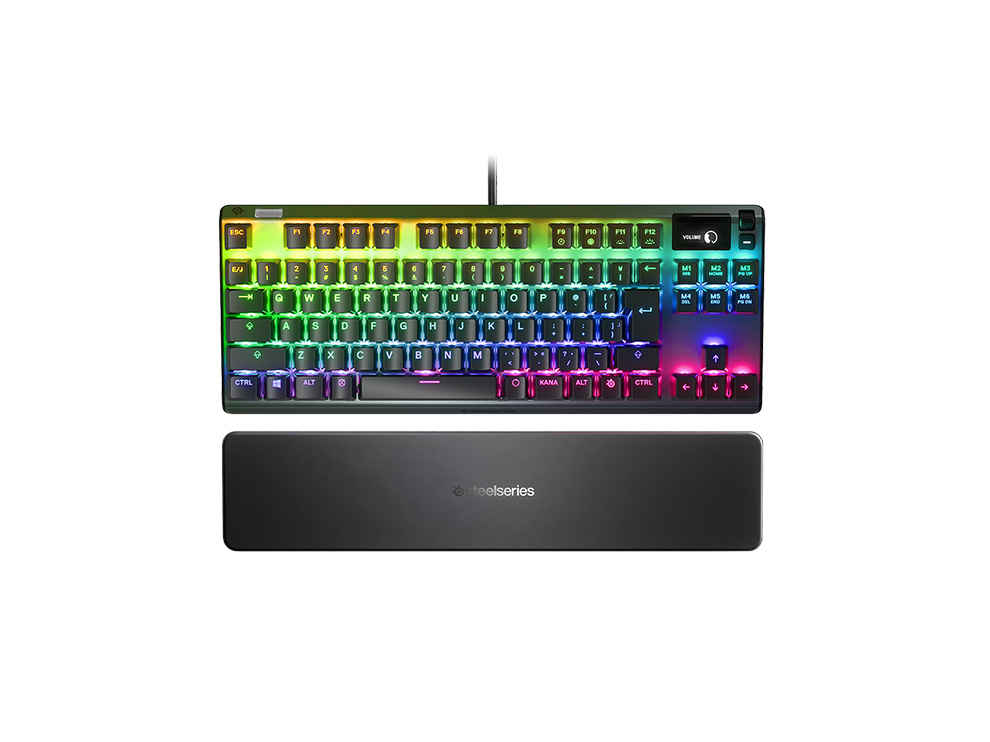 The competition in the mechanical keyboard segment was so tight that we had to have a second runner up as well. The SteelSeries Apex 7 TKL is the best TKL mechanical keyboard you can get your hands on. Thanks to SteelSeries excellent software, it comes with a host of features and an OLED screen built into it that lets you access settings while in-game. The keyboard features a premium build, and the SteelSeries switches feel great to use. The keyboard has Brown, Red and Blue switch options and feels great to type with. They even managed to fit dedicated media controls on the TKL form factor while maintaining decent spacing which ensures a comfortable typing experience.
Best Buy: RedGear Shadow Blade MK853 (Buy Here)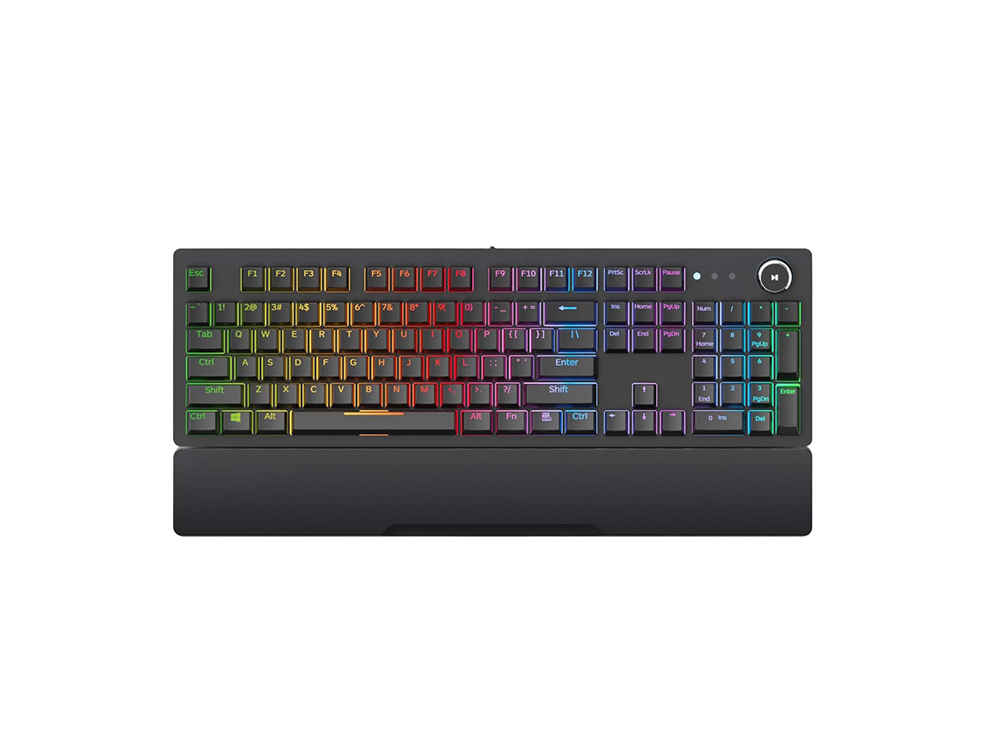 The amount of value you get out of the RedGear Shadow Blade at just INR 2,500 is quite frankly insane. The Shadow Blade features unbranded blue mechanical switches which makes sense considering the price, per-key RGB with plenty of lighting options, it even comes with a wrist rest, and dedicated media controls including a volume dial on the top right of the keyboard. Even the build is pretty decent for the budget, making this an easy recommendation for best buy.
ABOUT DIGIT ZERO1 AWARDS
With a legacy of 20 years, the Digit Zero1 Awards is recognized as the Industry's only performance-based awards. Digit rewards brands for putting in years of research in developing and introducing performance-driven products for their audience. All products are made to pass through a rigorous and scientific test process and compete with competitor brands in the same category. The Winner in each category is announced on the basis of their total score, post complete performance analysis done across an average of 56 tests, conducted for every category, across key performance parameters. The test process for the Zero1 Awards does not consider scores for features, price or design. The aim is to identify the very best products that money can buy, celebrate the innovations that push the industry forward, and reward the products that dare to disrupt the market.
Tags:
Corsair K100 RGB
Razer BlackWidow V3 Pro
Apex 7 TKL
RedGear Shadow Blade MK853