The standout feature in gaming headsets this year was the presence of haptic feedback. Surround sound has already become ubiquitous in gaming headsets over the past few years. This year we tested numerous gaming headsets and the competition was close, but we have a clear winner. Read on to find out. 
Winner: Razer Kraken V3 HyperSense
Razer is no stranger when it comes to gaming headsets, they've released some excellent headsets in the past, and the Razer Kraken V3 HyperSense is easily one of their best offerings to date. What makes the Razer Kraken V3 HyperSense stand out is the haptic in-ear feedback feature. The name of the headset is derived from the technology driving the feature, HyperSense. The Kraken V3 has adjustable haptic feedback via a dial behind the right earcup, which you can use to reduce or increase the intensity of the rumble. This haptic feedback works in sync with your game and music audio in real-time. While the feedback might be a bit much at maximum intensity, if you find your personal sweet spot, it can greatly enhance your overall immersion. For instance, firing an assault rifle or shotgun in-game has never felt more impactful. Of course, that's not all the Razer Kraken V3 HyperSense has going for it, else it wouldn't be crowned the winner. The Kraken V3 features 50mm TriForce Titanium audio drivers, which is the same as the ones in their BlackShark V2, which is also an excellent gaming headset. The sound quality is great, offering clarity, and depth, with an impressive soundstage to boot. You can further improve soundstage performance by enabling THX Spatial Audio. This is basically 3D surround sound, and we found it to be fairly accurate. This can be fine-tuned to work for specific titles via the software. As a plus, this is not limited to PC, THX Spatial Audio surround sound will work with consoles as well, which is great. Audio reproduction is accurate across the board, making these a great pair of headphones even when you're not fragging noobs in-game. You have EQ settings on the software with a bunch of presets which you can adjust as per your use case or preference. The mic on Kraken V3 is also fantastic, while certainly not as good as standalone microphones, it does a great job of making you sound loud and clear while drowning out background noises. The Razer Kraken V3 HyperSense's only flaw seems to be the fact that it's wired, which says a lot. For these reasons it's the Digit Zero1 award winner for the best gaming headset.
Runner up: ASUS ROG Delta S (Buy Here)
The ROG Delta S is based on the same design as last year's Digit Zero1 winner, the ROG Theta 7.1, but improves upon it while reducing the weight. The upgrades come in the form of a Quad DAC from ESStech, and a MQA renderer for Hi-Res audio. It's also versatile in that it works cross platform, even coming with a type-C connection for use with smartphones. Inside, we've got 50mm neodymium drivers, backed by the quad DAC setup we mentioned above for lossless audio processing. The built-in MQA renderer also helps when it comes to decoding and listening to Hi-Res audio, allowing for streaming speeds of up to 9,216 kilobits per second. For comparison, Hi-Res audio is generally 1,411Kbps. Of course, this is only of any use if you actually listen to Hi-Res audio and use services like Tidal for example. While the ROG Delta S certainly takes the cake when it comes to music, it falls a bit short when it comes to gaming performance. It's a gaming headset at the end of the day. Like most gaming headsets, the Delta S comes with virtual 7.1 surround sound, however, it's their own virtual surround sound option, and not part of an existing system, like Dolby Atmos for example. The results were a bit mixed, with the surround sound working well on some titles, but muddled on others. Overall though, we'd still say the surround sound is pretty good. Finally, the ROG Delta S has an excellent microphone, featuring ASUS' AI-based noise-cancellation. This works like a charm, and pretty much completely eliminates background noises. Overall voice clarity was also good, but sometimes came across as hollow and soft.
Second Runner Up: SteelSeries Arctis 7P (Buy Here)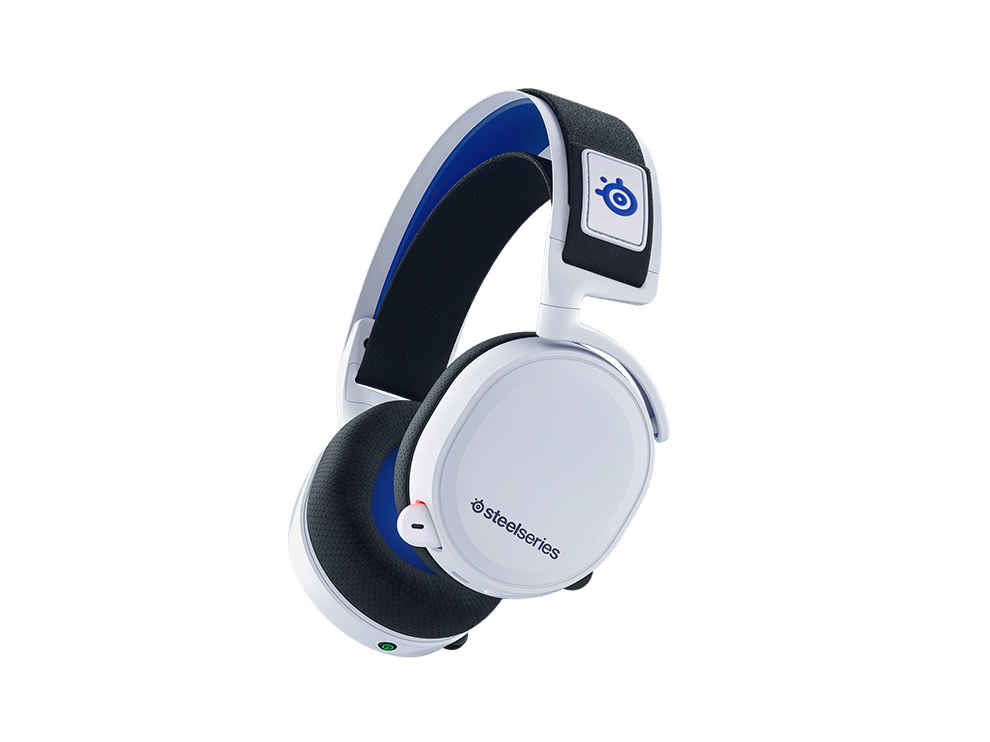 The battle for the second runner up was a close one, with both the SteelSeries Arctis 7P and the Corsair HS60 Haptic going neck and neck on our test sheets, but we decided to give it to the SteelSeries Arctis 7P which had slightly superior audio performance, as compared to the HS60 which had a more superior mic.

If you've used any Arctis headset in the past, then you'll already be familiar with the experience on the Arctis 7P. It features nearly identical design to the Arctis 7 which was released back in 2018, which was one of the best wireless headsets you could get your hands on at the time. The Arctis 7P comes with a 2.4GHz USB dongle, a detachable 3.5mm connector, and also features a type-C dongle, meaning in addition to PC and consoles this will work with the Nintendo Switch as well. It features a familiar design which honestly didn't need any changes. While the headset offers EQ setting customisation via the software, there's no support for virtual surround sound on PC. The built-in spatial audio system only works on the PS5, which is what these headphones were designed for use with. Standard stereo performance is still pretty great on these headphones however, it is however a tad bass-boosted. The microphone was surprisingly pretty average, but it gets the job done. It's also got a pretty decent battery life at roughly 24 hours of use, so there's that in its favour too.
Best Buy: HyperX Cloud Stinger S (Buy Here)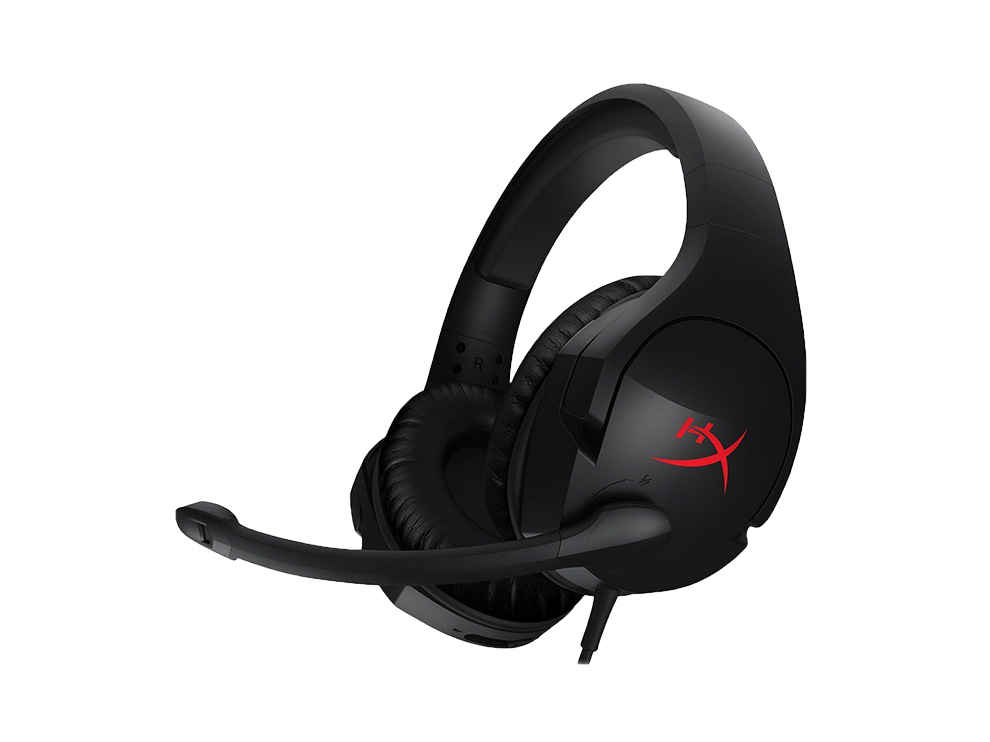 Priced at INR 5990, the HyperX Cloud Stinger S are a decent pair of mid-range wired gaming headsets. They've got a balanced sound profile that packs a punch to breathe life into action scenes in games. They're comfortable for long periods of use, and work well with all mainstream consoles. The microphone is fantastic, and good for use even in noisy environments. Plus, you're getting 7.1 surround sound at an inexpensive price making it our best buy.
ABOUT THE DIGIT ZERO1 AWARDS
With a legacy of 20 years, the Digit Zero1 Awards is recognized as the Industry's only performance-based awards. Digit rewards brands for putting in years of research in developing and introducing performance-driven products for their audience. All products are made to pass through a rigorous and scientific test process and compete with competitor brands in the same category. The Winner in each category is announced on the basis of their total score, post complete performance analysis done across an average of 56 tests, conducted for every category, across key performance parameters. The test process for the Zero1 Awards does not consider scores for features, price or design. The aim is to identify the very best products that money can buy, celebrate the innovations that push the industry forward, and reward the products that dare to disrupt the market.
Tags:
Razer Kraken V3 HyperSense
ASUS ROG Delta S
SteelSeries Arctis 7P
HyperX Cloud Stinger S