The war in Ukraine had taken nearly everything from Charik and Graf.
Graf had been severely injured and could hardly walk another step when he spotted an abandoned farm and took refuge there. Exhausted and suffering from painful, infected wounds all over his body, he had collapsed in a heap when a member of PETA-funded Animal Rescue Kharkiv (ARK) scooped his listless body up and whisked him off to the group's clinic.
Before tending to his infected wounds, the team carefully shaved Graf's body to remove painfully matted fur caked with muck. He bravely tolerated the regular application of compresses to a large bruise on one of his hind paws in order to prevent fluid from building up.
Graf resolutely fought for his life, and clinic staff—supported by PETA's Global Compassion Fund (GCF)—provided him with the loving, around-the-clock care he needed to win the battle. Before long, he was healing fast, and his appetite began to return.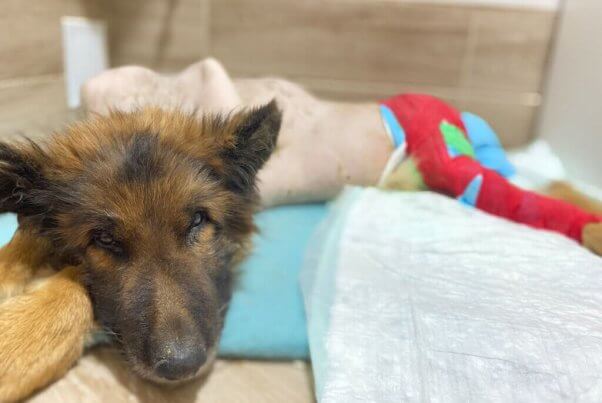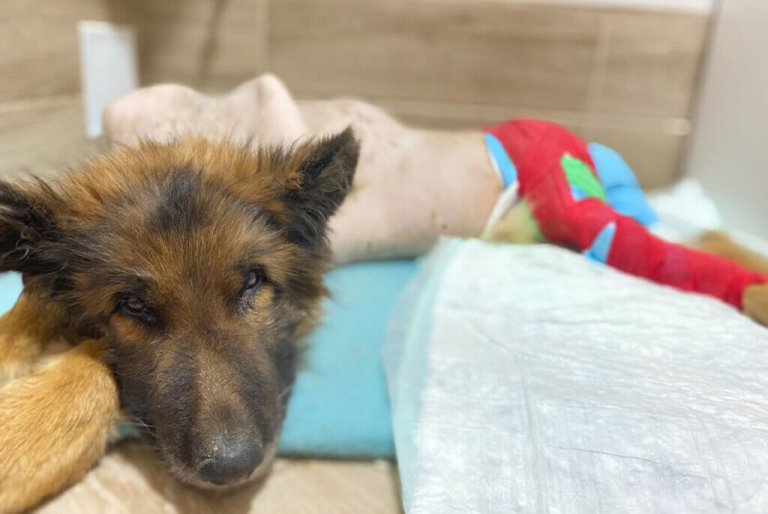 Charik was left to roam the devastated streets after his guardians were killed by cluster mines.
Fortunately, a sick, elderly neighbor took him in, and when she noticed that he had been seriously injured by other dogs, she contacted ARK for help. Despite losing everything and everyone he loved, Charik is quickly learning to trust the kind clinic staff. Once he has recovered, he'll need a loving family—which PETA Germany and ARK will help him find.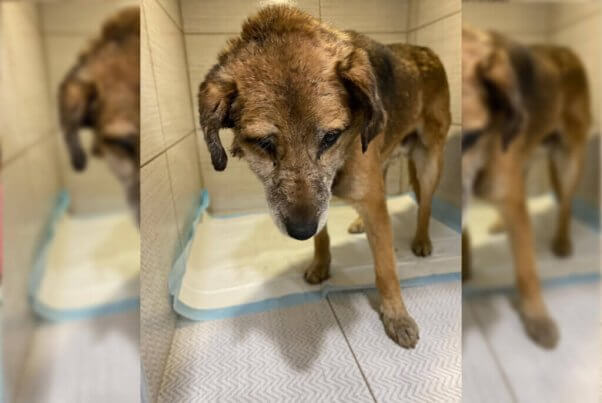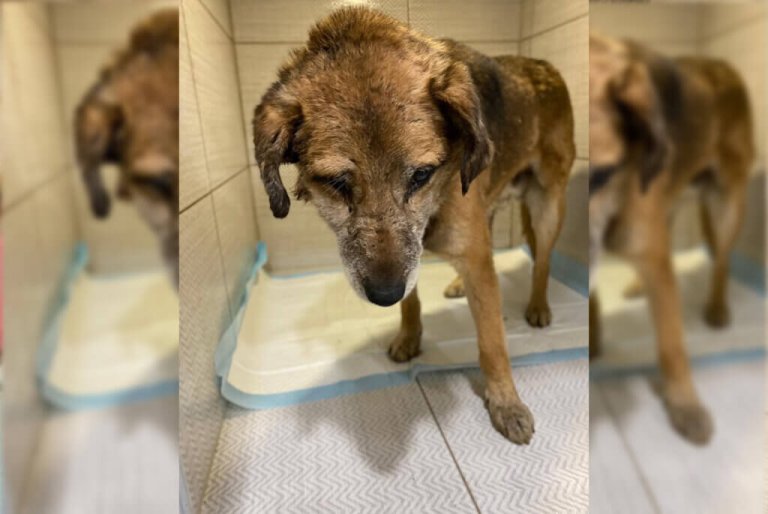 Animals in Ukraine like Charik and Graf are getting the care they need—and might never have received otherwise—thanks to donors to the GCF. Since the beginning of the war, teams supported by this fund in Ukraine have achieved the following:
Rescued more than 12,000 animals
Treated 80 to 100 seriously injured or sick animals every day at a GCF-supported clinic
Provided more than 40 tons of food each month to dogs, cats, horses, and other animals in the areas that needed it most
Moved more than 2,300 rescued animals to safety in other parts of Europe, giving each a second chance at life through partner animal shelters and organizations
Created safe spaces for 800 animals in Kharkiv
Performed spay/neuter surgeries on 150 rescued animals each month
Send a Vital Support Package to Animals
Help animals in Ukraine and elsewhere through the GCF. Your support will help provide teams with vital resources that are needed to save and care for as many animals as possible every day, giving them a second chance at life: