Join Our Telegram channel to stay up to date on breaking news coverage
Bitcoin, the leading cryptocurrency by market cap, has lost more than any other cryptocurrency in 2022. A majority of its decline can be credited to the crypto winter, which was triggered at the end of 2021 and has trapped the crypto market from moving further up.
The Luna crash and FTX disaster further pushed the coin under the $20,000 mark bringing huge losses to Bitcoin investors.
Things, however, appear to be changing now (for the better), as Bitcoin has gained almost 22% in the past week. Bitcoin's recent rally has helped it cross the $20,000 mark almost after four months. Currently trading at $21,274, the coin has gained almost $4000 in the past week and is testing the $22,000 resistance level. Bitcoin has made its highest price jump ever since the FTX crash.
Investors believe 2023 to be the end of crypto winter. Bitcoin's movement beyond the $22,000 resistance level would further strengthen their belief and increase their investment activities in the crypto space.
A Good Week For the Crypto Market
The past week has been an amazing week for the entire crypto market, as a lot of its top coins saw double-digit growth. Ethereum has risen 13.89% in the past week. The coin is currently trading at $1514.33 (its highest jump since the FTX crash). A big reason behind such market-wide growth could be the recent decrease in the US's Consumer Protection Index (CPI) for the month of December.
Decrease in CPI
Among the biggest reasons behind the crypto market's decline in the past year was the FOMC's aggressive stance towards increasing the interest rates charged by the Federal reserve. The interest rate has increased from 0.25% in 2021 to 4.25-4.5% at the end of 2022.
The sporadic increase in interest rates (meant to tackle the growing inflation in the US) had a huge toll on the previously growing crypto market. Increased interest rates lead to a decrease in money supply in the market, making investors more cautious of their investments and avoid investing in "risky" assets (like Bitcoin).
The December CPI (Consumer Price Index) report shows a decline in inflation from 7.1% in November to 6.5% in December. The decline in CPI has led the FOMC (Federal Open Market Committee) to increase the interest rates by 50 bps. Although an increase in interest rate, the step comes as a relief as it was increased by 75 bps in the past four sessions.
The decrease in CPI, along with the possible trend of relaxing interest rates, has caused investors to go for more risky investments.
It is believed that the Fed would subsequently decrease its interest rates in the coming future as the inflation settles down. The decreased interest rates would once again make cryptocurrencies an attractive investment option for investors. Therefore, the crypto market could expect even greater growth in the coming months.
Possible Bull Trap
Bitcoin's fairytale run in the past week has made many investors skeptical. They believe that the coin's short-term growth might not last for a long time. A bull trap refers to a situation where an asset's price increases for a while and then falls down (sometimes even crossing the support level).
In a volatile market, investors, after witnessing a sudden spike in the value of their investments, might sell the security to reap the profits or cut their losses. This, when done on a large scale, leads to a further decline in the value of the asset. An investor might end up facing huge losses if he invests during a bull trap.
A common indicator for a possible bull trap could be a rise in price paired with a decrease in trading volume. Bitcoin's 4% decrease in trading volume is the primary reason behind the fears of many experts.
This, however, is not always the case, as an asset can rise even after showing signs of a bull trap if it manages to attract long-term investors.
Other Concerns
The FTX crash in November brought a huge setback for the crypto industry. Bitcoin, being the industry leader, was the worst hit by the crash. Although FTX did not hold Bitcoin as reserves, many large institutions with shares in FTX might have to liquidate their Bitcoin holdings in the near future. A large-scale institutional liquidation could put an end to Bitcoin's recent positive run. It might also cause the coin to move beyond its support level.
Alternatives to BTC
Big cryptocurrencies (like Bitcoin and Ethereum) haven't performed up to the mark in 2022, causing investors to lose billions of dollars. Investors' past experiences with such assets have made them sceptical of investing in them.
On the other hand, new-age utility tokens have seen a huge influx of investments. These utility tokens are backed by innovative projects which the investor could use (unlike traditional cryptocurrencies). Some of these promising new-age cryptocurrencies have been listed below.
MEMAG
The Meta Master's Guild claims to be the biggest Web 3-based mobile gaming guild. The creators of Meta Master's Guild sought to prioritize the gaming aspect of the platform over everything else. They are of the opinion that if the games are not interactive, the players will not come back to play the game. Besides amazing gaming experience, players get to earn rewards in the form of "gems", which they can further exchange for MEMAG.
Meta Master's Guild is currently in stage 2 of its presale. As of now, the "Play-and-Earn" gaming platform has managed to raise over $550,000 and is halfway through its presale. MEMAG is currently available to investors at $0.01 (which could soon increase, seeing its performance in the presale). Investors can purchase MEMAG either through Ethereum or through USDT.
FGHT
FightOut is an innovative step towards promoting a healthy lifestyle among people. Inherently being a Move-to-Earn platform, FightOut requires its users to provide details like their body type, goals, etc. and then prepares for them a tailor-made set of tasks that they are required to complete. FightOut's tasks are made by professional trainers and can replace a traditional gym. On completion of tasks, users are awarded REPS (the in-house coin of FightOut). Users can use these tokens to buy merchandise from the FightOut Store.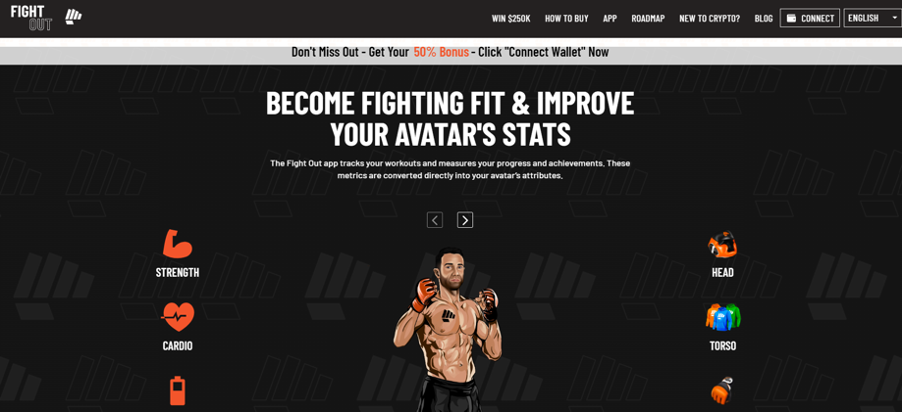 FightOut's innovative take on health and well-being is being rewarded by investors (as can be seen from its presale). FightOut has managed to raise more than $3 million dollars in a short period of time. The FGHT Token is currently available to investors at 0.016 USDT. The coin will make its CEX debut on 5th April.
RIA
Calvaria, a P2E platform, is currently in stage 5 of its presale. Calvaria: Duels of eternity is a card game with free-play as well as a play-to-earn version. Users are supposed to purchase a card deck before getting started with the Play-to-Earn version of the game. Users are awarded RIA tokens for winning games and for other achievements. These tokens could be used to purchase other cards or could be withdrawn. The card game being decentralized, allows its users to use these cards in other decentralized platforms.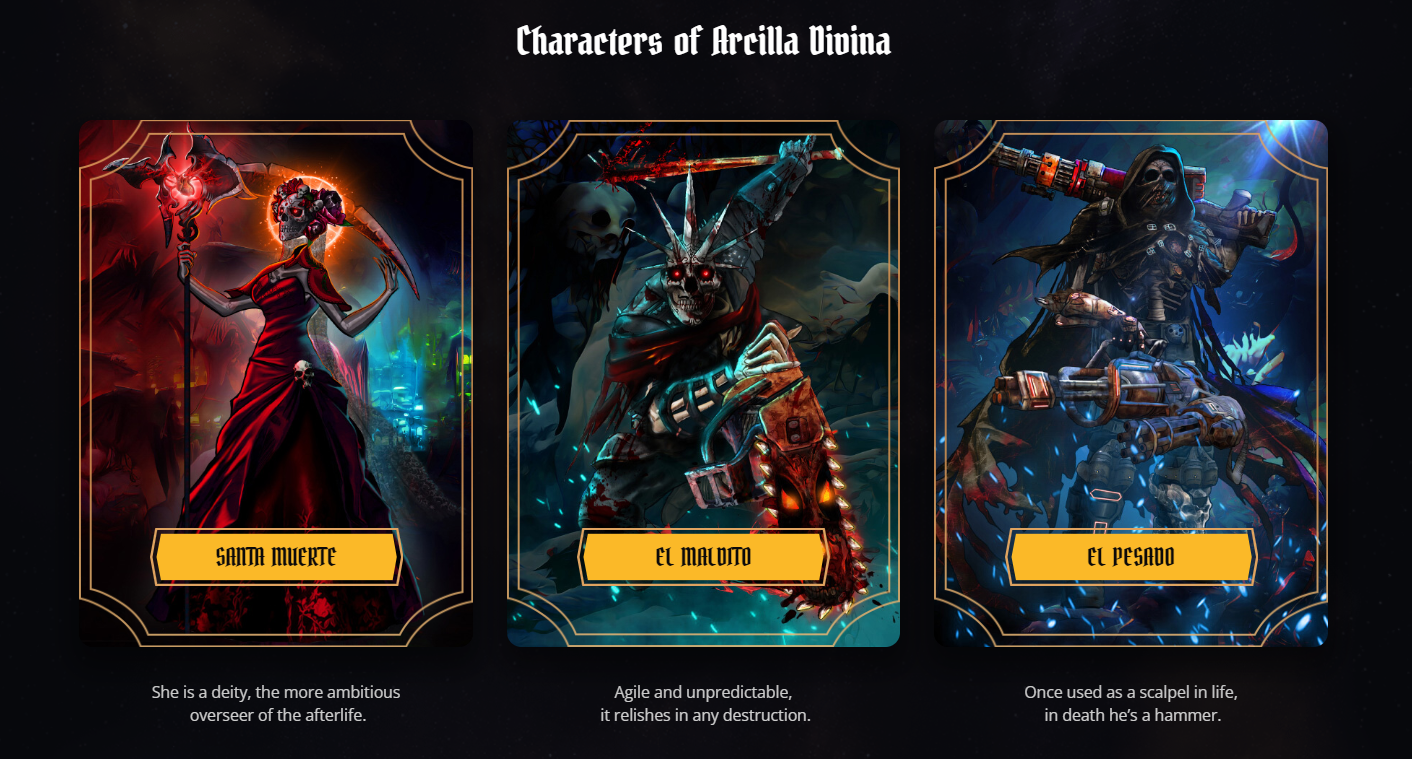 Having raised $2.8 million, the Calvaria presale is about to be over. Investors can purchase RIA either through Ethereum or through USDT.
Conclusion
The policy decisions and overall market conditions play a huge role in a cryptocurrency's movement. A further decrease in inflation could bring an even steeper run for the crypto market. Although a bull trap could lead to losses in the short term, favourable policy decisions could bring help investors easily cut those losses and make huge profits in the long run. Investors can also invest in the presale of the new-gen utility tokens (discussed earlier) as they show great potential.
Read More-
Dash 2 Trade – Crypto Analytics Platform
KYC Verified & Audited
Native Token D2T Featured in Cointelegraph
Now Listed on Bitmart, Gate.io, LBank & Uniswap
Join Our Telegram channel to stay up to date on breaking news coverage