The Best PS5 indie games ranked. From Bugsnax to The Pathless, there are plenty of great PS5 indie games that you can buy right now. In this constant updated guide we'll let you know what the best PS5 indie games are on Sony's PlayStation 5 console. For further reading, you might want to check out our best PS5 horror games, best PS5 racing games and best PS5 platformer games features too. Furthermore, we also have guides that cover all the PS4 games that perform best on PS5 and all the PS4 games that have issues when played on PS5. Additionally, you can also catch up on all things PlayStation 5 with our constantly updated PS5 complete guide.
Best PS5 Indie Games Ranked
---
Best PS5 indie games ranked:
Hades
NORCO
Tunic
Inscryption
TOEM
Maquette
Moonscars
Stray
Road 96
Neon White
Death's Door
Gris
Paradise Killer
The Artful Escape
Cult of the Lamb
Ghost Song
The Binding Of Isaac: Repentance
The Falconeer
Chicory: A Colorful Tale
The Forgotten City
Bonfire Peaks
Bugsnax
The Pathless
This War of Mine: The Final Cut
1. Hades
---
One of the best PS5 games ever released, Hades comes to us from Supergiant Games, the same codeshop that brought us the excellent Bastion, Transistor and Pyre.
An isometric dungeon crawler with roguelike design elements, Hades casts players as the son of Hades who yearns to escape from the Ancient Greek underworld. Together with help from Olympus and a cast of eccentric but hugely entertaining characters, players must hack, slash, shoot and die as they push their way upward towards Olympus, gaining new skills, abilities and powers along the way. Absolutely awash in color and with some of the most satisfying combat in years, Hades is the best indie game you can get on PS5 right now – and it'll probably stay that way for a long, long time.
2. NORCO
---
A point and click adventure that unfolds in a southern, neo-gothic Louisiana, NORCO is quite unlike any other game in this list, that much is for sure. With your brother Blake now missing after the passing of your mother, NORCO has you trailing a fugitive security droid through the dingy streets, refineries and more of a distinctly futuristic and dystopian take on New Orleans.
Described by our reviewer Neil Bolt as having "a grimly enchanting aura that reeks of stale cigarettes, spilled spirits, and the never-ending smell of burning oil. Few games in recent memory have managed to pull me so wholly into their world like Norco does. It's a game that lingers in the memory like the buzz off a few drinks. A chemical high with an under taste of regret.", NORCO is an astoundingly well written adventure that deftly elicits the likes of Disco Elysium all the while carving out an indelible niche of its own in the point and click genre.
3. Tunic
---
Between the twee, yet stunning isometric visual presentation and the bushytailed, bouncy demeanour of its primary protagonist, it's fair to say that's somewhat impossible to not fall in love with Tunic. And like all the best games that initially hook you with that infectious warmth, Tunic's excellence is far more than skin deep thanks in no small part how expertly it combines old fashioned Legend of Zelda and contemporary Dark Souls gameplay beats and mechanics to fashion one of the best PlayStation indie games money can buy.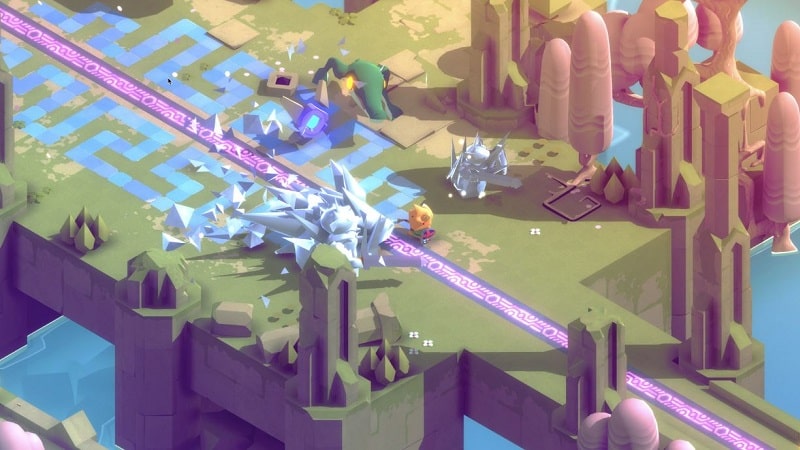 The fashion in which Tunic begins is somewhat emblematic of how the game carries itself from the opening minutes all the way through to its final moments. Finding our bushy-tailed protagonist washed up on the shore of a mysterious island, Tunic provides no dramatic narration, scrolling wall of text or even a set of obvious UI indicators that gently nudge you in a direction to proceed. Instead, Finji's latest has players picking up our charming hero and proceeding further inland where the mystery surrounding both his identity and unfortunate circumstances slowly come to light. Tunic is a game where discovery is everything and where every victory provides a palpable feeling of satisfaction that feels like rarefied air.
With its super crisp visuals that are characterised in turn by an overabundance of vibrant colour and some tremendously lively effects work, Tunic is simply gorgeous and handily illustrates what a successful synergy of tremendous art design and technical excellence can look like on a contemporary gaming platform. A beguilingly beautiful and practically pitch-perfect mixture of Legend of Zelda and Dark Souls mechanics together with unobtrusive UI design and clever visual bread-crumbing, Tunic is a boundlessly charming and highly challenging adventure that gets so much right that it borders on ridiculousness.
4. Inscryption
---
Described its creators as "an inky black card-based odyssey that blends the deckbuilding roguelike, escape-room style puzzles, and psychological horror into a blood-laced smoothie." it's certainly fair to say that while Inscryption might look like your everyday deckbuilding game, it is very much anything but.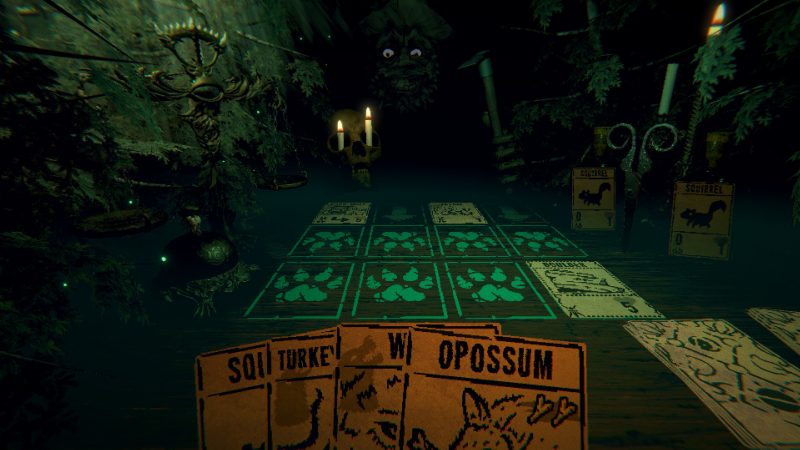 Our reviewer, Seb Hawden, enjoyed Inscryption a great deal saying – "Inscryption is an amalgamation of deck-builder and escape room games, and is unlike anything I have ever played before. In an age of video games where uniqueness is at an all-time low, it was amazing to be so surprised at regular intervals. Inscryption will test what you think a card battling roguelite is and its constant twists and turns will keep you on your toes. It's a game where I fully feel like I have sculpted my deck myself; it's wild, it's dark and it's utterly brilliant."
5. TOEM
---
A devastatingly wholesome romp that has you taking photos of animals and other weird creatures in an isometric dreamscape that feels like it has been pulled out of a Wes Anderson movie, TOEM is one of the most essential indie games in years.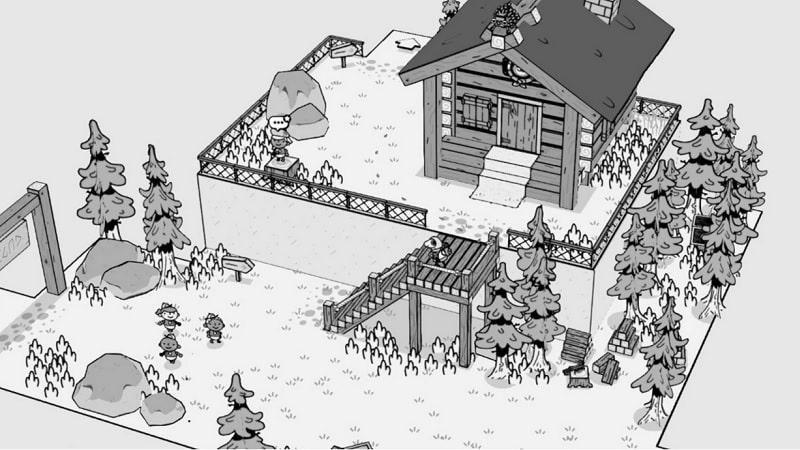 Awash with things to do, wonderfully wholesome characters to interact with and delightful quests to take on, TOEM feels every bit a true soul-cleansing experience across each second of its ten hour runtime. Want to play an awesomely inventive indie AND walk away grinning like an idiot, TOEM is your jam and make no mistake.
6. Maquette
---
Regarded by many as the best indie debut in years, Maquette is a stunning little PS5 indie puzzler that was part of the PlayStation Plus March 2021 line-up of games.
A recursive puzzle effort where everything can at once be tiny as well as absolutely huge, Maquette combines a heartstring tugging narrative with superb visuals and some of the most superbly satisfying puzzles that you'll ever solve. A beautiful PS5 indie effort with buckets of charm and a substantial supply of conundrums for players to solve, Maquette is a sterling PS5 indie to say the least.
Further Reading:
7. Moonscars
---
Set in an endlessly grim world of clay and flesh beings, Moonscars has players rampaging on a dark odyssey as they attempt to uncover the origins of their existence.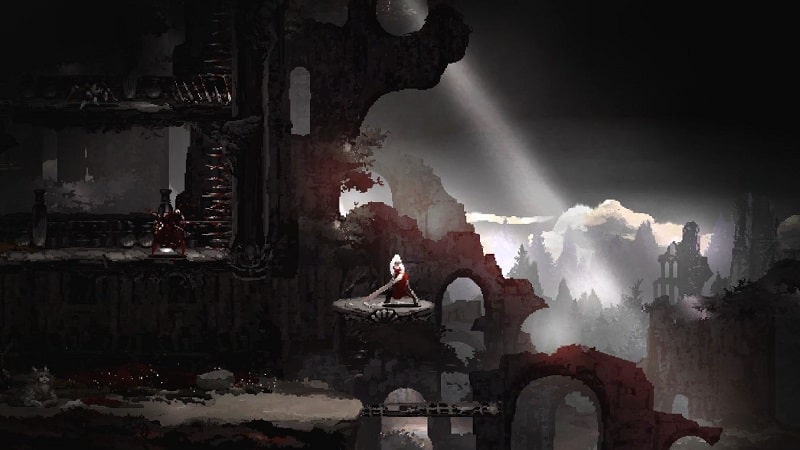 With a bespoke focus on pixel-perfect platforming and combat, together with stellar but subtle worldbuilding, Moonscars isn't just an easy recommendation to fans of Soulslike precise combat and punishing difficulty, but also for fans of the Salt & Sacrifice titles as well.
8. Stray
---
They say curiosity killed the cat – what they didn't tell you is that curiosity may have also had the cat stumbling upon a neon-soaked underworld ravaged by a pandemic and replete with a wide array of skittish robots. But that's exactly where curiosity has led the cat in Stray, French developer BlueTwelve Studio's maiden voyage into video game development. And what a voyage it's turned out to be.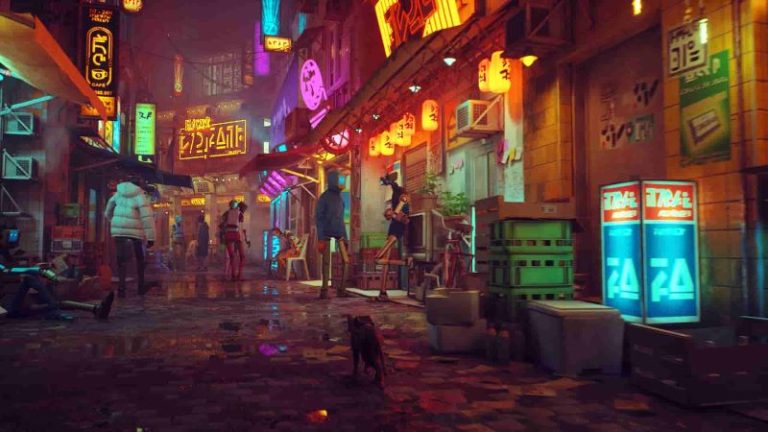 Stray has managed to meet the lofty expectations put upon it once it became known that you would take control of a lone cat within a dystopia punctuated by scores of neon lighting. While some may say that it's hard to miss with a setup like that, what developer BlueTwelve Studio has managed to fashion from the composite parts is something truly special and has us yearning for more.
9. Road 96
---
Unfolding within the confines of Petria, an authoritarian regime on the brink of real political change, Road 96 casts you as a teenage drifter in the Summer of 1996, leaving the comfort of home in order to make it to the border and attempt to escape the stifling country that has suffocated your dreams for so long. A dynamic narrative driven adventure that is told from a first-person perspective, Road 96 isn't prescriptive at all about how you should get to the border – only that you should take care of your wayward teenager and ensure that they don't die or get captured along the way. A road trip is an immensely personal pilgrimage and Road 96 gets that.
Essentially, Road 96 has you travelling from point to point, encountering different situations and then based on the decisions that you make, your route to the border (and how you make your escape beyond it) changes accordingly. Each of these areas that you'll stop at might be relatively small, but the sheer amount of freedom that you're offered helps to make each situation feel impactful and compelling. Deeply emotive, intimately crafted and bursting with freedom, Road 96 takes interactive storytelling to a whole new frontier and provides players with a timely reminder that developer Digixart is one of the most underappreciated studios in the industry today.
10. Neon White
---
Representing a fresh spin on the traditional shooter, Neon White is a fast and furious speedrunning FPS that casts players as White, an assassin from Hell that must partake in a whole lot of sprinting, leaping and blasting your way through Heaven as you attempt to rid the holy realm of an army of invading demons.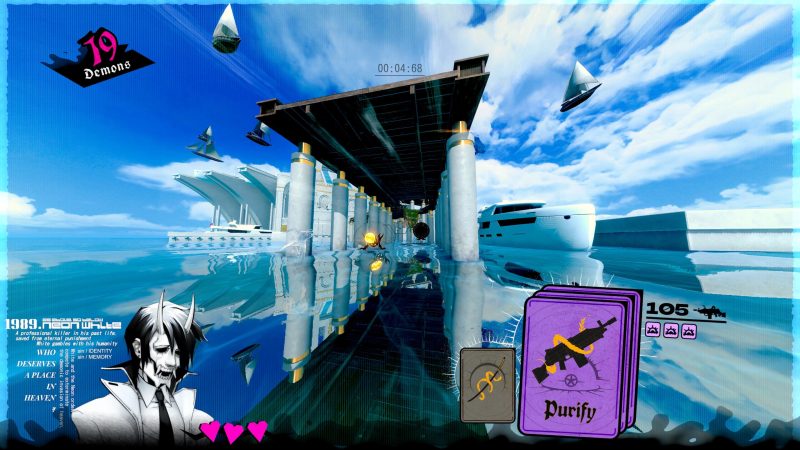 Though games that place a premium on speedrunning are hardly new, Neon White ups the ante significantly by not only tasking players to kill every enemy and complete levels within a certain time limit, but also through the application of Soul Cards that provide unique weapons that can either be employed or discarded in return for superhuman leaps and other such acrobatics. With a gorgeous art style backed up by 120Hz support on PS5, Neon White is a must have indie effort.
11. Death's Door
---
Reaping souls of the dead and punching a clock might get monotonous but it's honest work for a Crow. Casting players as one such Crow in Death's Door, things start to go south when your assigned soul has been whisked away to a realm that death cannot reach and where life grows (and mutates) far beyond its means.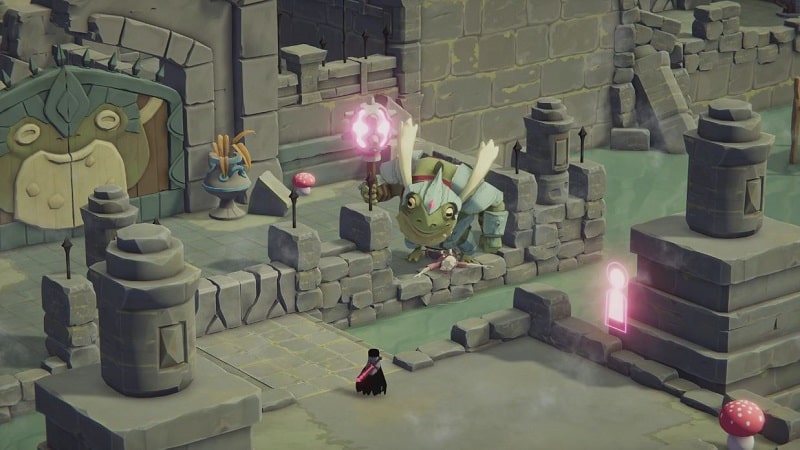 In pursuit of the ethereal thief that has stolen your assigned soul, Death's Door is a toweringly inventive, third-person action adventure that while it borrows elements from The Legend of Zelda and others, nonetheless forges its own path as a darkly funny offering that boasts some incredible boss fights, level design and secrets to discover.
12. GRIS
---
In GRIS, players take control of the titular character, a young girl that finds herself lost in her own world while dealing with a painful loss. As she attempts to break free of this repressive world she has built for herself, Gris embarks on a transcendent journey through sorrow where her dress evolves according to her mood and grants Gris new abilities and powers in the process.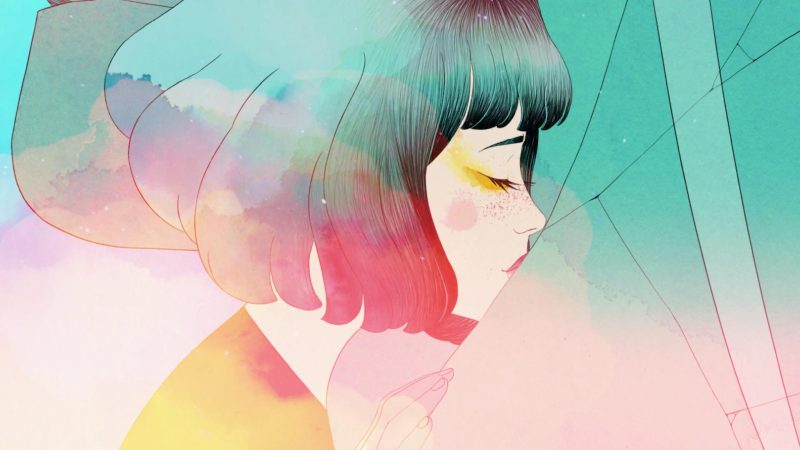 An absolutely stunning platforming adventure with no violence and with only simple control reminders that are illustrated by easily identifiable iconography and in turn is bolstered by its 4K resolution and 120 FPS upgrade on PS5, GRIS is an illuminating and serene odyssey that everybody from any background can fully enjoy.
13. Paradise Killer
---
A beautiful abomination that almost breaks under the weight of its thick but ultimately compelling worldbuilding, Paradise Killer is a stupendous, first-person perspective detective yarn that reimagines the genre in bright sun-kissed colours with a cast of truly bizarre characters all living in a world that feels like a microcosm of sci-fi storytelling for the last thirty years.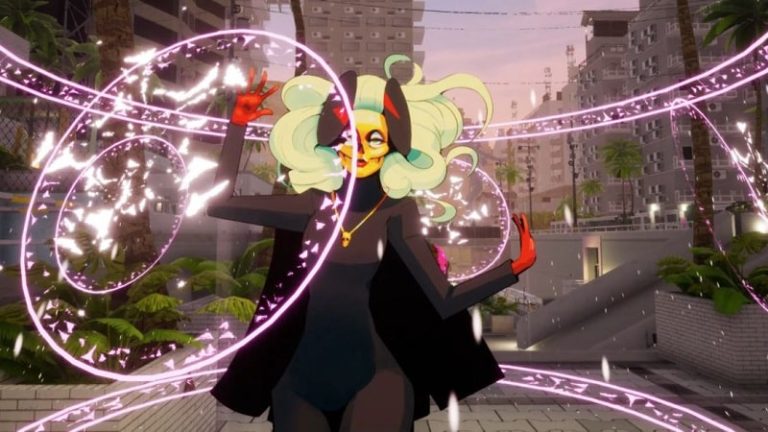 Exceptionally constructed, boundlessly enjoyable and fiendishly stylish, Paradise Killer is your new favourite detective game and one of the best PS5 indie games money can buy.
14. The Artful Escape
---
From our review by Tim Nunes – In the geographically undefined town of Calypso, Francis Vendetti lazes away the time before his concert the next day. His struggle with the concert comes with the expectation that he must sound exactly like his folk-singing uncle. Social pressure from the locals presses on Francis, squeezing out the start of resistance to it. That night, he receives an otherworldly visitor that takes him on the trip of his life.
The way that The Artful Escape handles its subject matter on both a technical and allegorical level make this complete package something special. Absolutely nothing, even its miniscule issues, gets in the way of the success this game creates. Francis' ride through the cosmos entertains as much as it keeps you thinking. The Artful Escape is an indie adventure more than worthy of your time
15. Cult Of The Lamb
---
Part roguelike and part colony simulation, the fiendish Cult of the Lamb lets players become the one true cult leader in a world filled with false prophets as they build their community and spread the good (or should that be bad?) word.
A deceptively deep yet wholly engrossing tactical adventure yarn, Cult of the Lamb will have you establishing your loyal flock, smiting down non-believers and all the while attempting to summon world-swallowing entity into existence. It's the stuff great PS5 indie games are made of.
16. Ghost Song
---
Unfolding on the desolate moon of Lorian, Ghost Song has players take control of a long dormant (yet combat ready) 'Deadsuit' which begins to stir from its multi-century deep slumber as it seeks the meaning behind its existence on what appears to be a world full of death.
A side-scrolling platforming adventure that combines themes of cosmic horror and introspective discovery, Ghost Song is a thickly atmospheric romp that combines a beautifully painterly aesthetic with Metroidvania design and cast of memorable characters to fashion one of the most compelling PS5 indie games money can buy.
17. The Binding Of Isaac: Repentance
---
The Binding of Isaac has Long considered the reference point for the dungeon-crawling, roguelike genre and its latest entry, The Binding of Isaac: Repentance only doubles down on its excellence.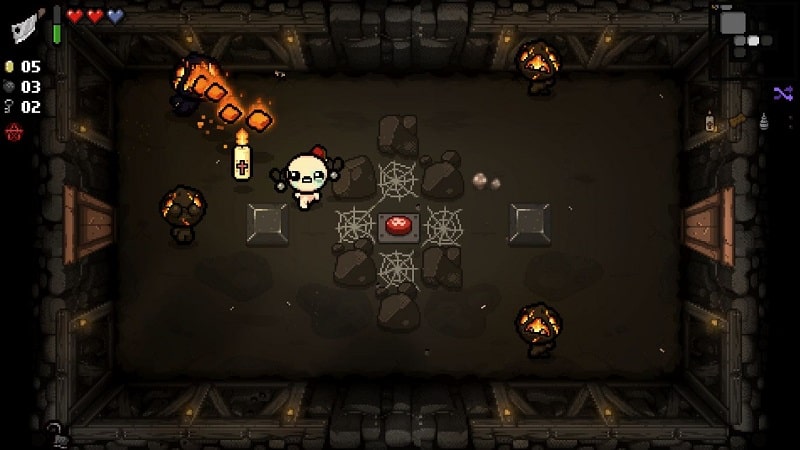 A top down roguelike dungeon crawler that puts players in control of the titular Isaac (a distressed toddler that must escape the increasingly hellish realm of his basement, no less) The Binding of Isaac: Repentance is a furious take on the genre that has you blasting apart a range of demonic enemies as you press from one room to the next, improving your powers and getting new abilities as you take on some of the most fearsome (and grotesque) bosses every seen. With more than 500 hours of monster mashing built into its compelling progression mechanics, The Binding of Isaac: Repentance is an easy recommendation to say the least.
18. The Falconeer
---
A BAFTA nominated air combat extravaganza from developer Tomas Sala, The Falconeer thrusts players into an oceanic world riven by civil war and strife. Equipped with your trusty airborne steed and lightning caster, The Falconeer provides multiple campaigns that show the conflict from a number of different sides, fleshing out its protagonists and antagonists in ways that often prove to be quite unexpected.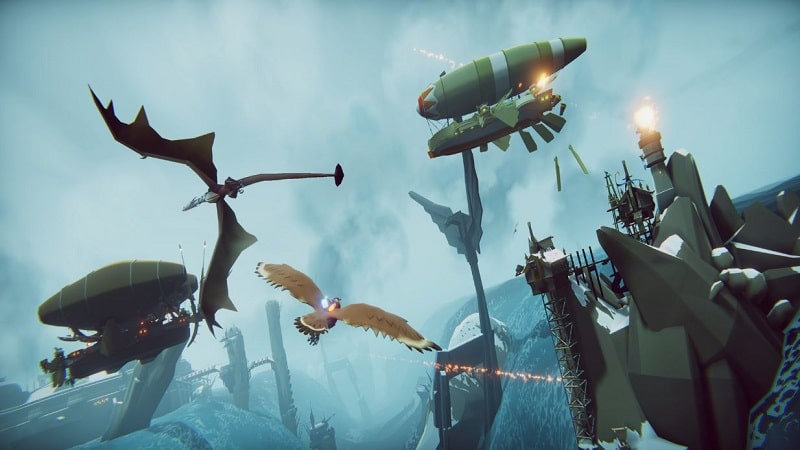 With superbly compelling air combat the has you soaring through the clouds, taking part in furious dogfighting or diving to the depths of the ocean, The Falconeer is a roundly great PS5 indie title that not only helps to fill in the niche of great air combat games, but also provides a gorgeous next generation presentation to boot – including visuals that can run at 120 FPS.
19. Chicory: A Colorful Tale
---
Perhaps the most wholesome PS5 game in this whole list, Chicory: A Colorful Tale comes from the same super talented folks that brought us superb PS4 indie efforts Celeste and Wandersong.
Taking control of an affable little dog in a top down colouring book, Chicory: A Colorful Tale is all about using your painting powers to solve puzzles, uncover secrets, bring colour to a monochrome world and more importantly, make new friends. One of the best feel good games money can buy, Chicory: A Colorful Tale is quite simply essential for everybody.
20. The Forgotten City
---
An endlessly inventive indie effort, The Forgotten City has players awakening on the shores of an enclosed Ancient Roman city thousands of years ago. Much more than just a trip to the past, it soon becomes apparent that you're trapped in a timeloop where a special 'golden rule' governs which results in the death of everyone if anybody in the city commits a sin.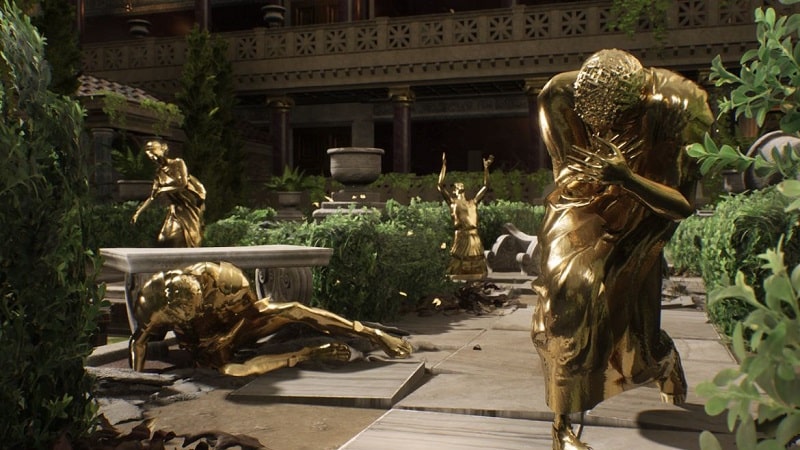 Opulent to look at and absolutely drowning in depth and great writing, The Forgotten City is a true Russian Doll of videogame – with each delectable layer becoming stunningly apparent the longer you play.
21. Bonfire Peaks
---
A stunning indie that combines heart-rending melancholy with endlessly smart puzzle design, Bonfire Peaks has players climbing the titular peak and burning their possessions along the way in order to shed the skin of their current (previous?) life.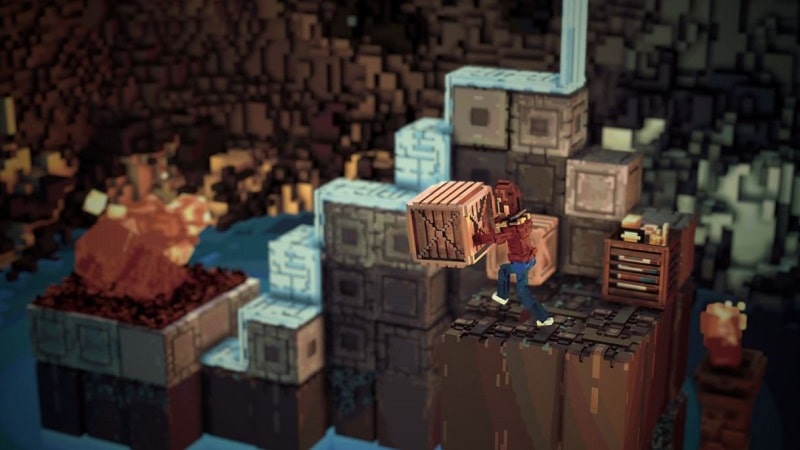 Tasking players to burn their belongings in a variety of different, diorama style isometric block puzzles, Bonfire Peaks is a beautiful little game that dutifully taxes the old grey matter as it does to pull on those heartstrings.
22. Bugsnax
---
A whimsical adventure for the ages from developer Young Horses, Bugsnax whisks players off on an adventure to Snaktooth Island, a vast rural expanse that is home to the titular Bugsnax; creatures that are half bug, half snack and all delicious.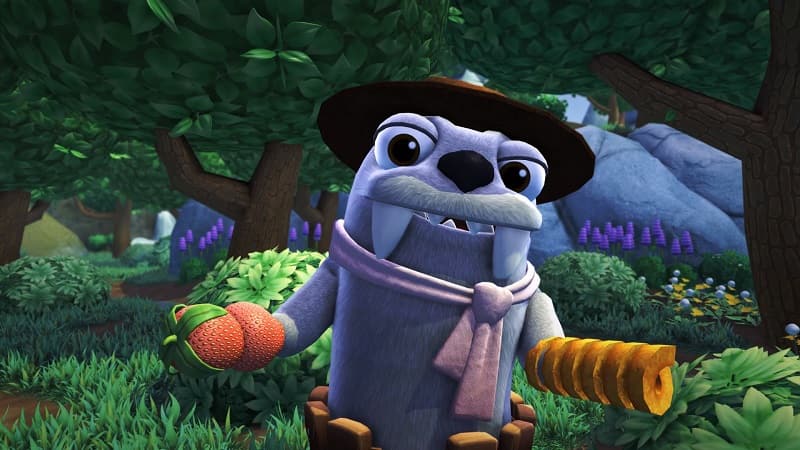 Oozing more charm out of its pixels than many games have across their entire duration, Bugsnax has you cutting across the island cataloguing all the different Bugsnax while you search for your missing host, the intrepid Elizabert Megafig. Bright, colorful, funny and with an unyielding sense of discover, Bugsnax is an essential indie title for PlayStation 5.
23. The Pathless
---
From the same boundless imaginations that brought us fantastic underwater odyssey ABZÛ, The Pathless is a true, next generation indie game in every way one can be.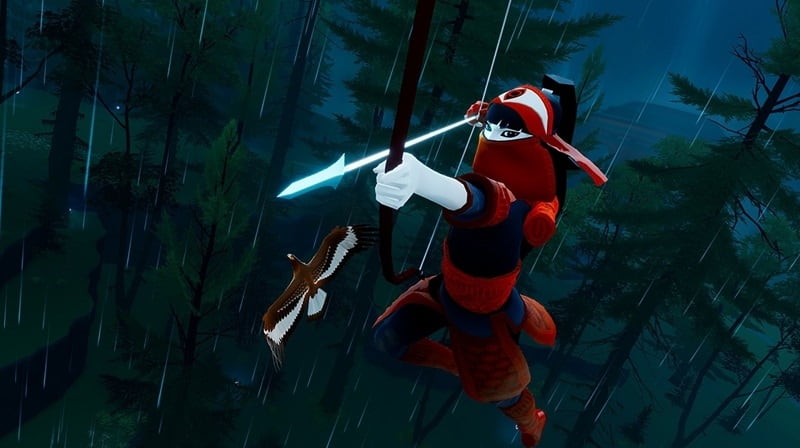 As a skilled archer drawn who finds themselves drawn to a mystical, sprawling forest with an eagle companion in tow, The Pathless is an opulent open world adventure that deftly melds the low key silent beauty of ABZÛ with the titan smashing delights of Shadow of the Colossus. You need to play The Pathless – it's as simple as that.
24. This War of Mine: The Final Cut
---
Though more than six years have passed since This War of Mine: The Little Ones released on PlayStation 4, 11 bit Studios seminal anti-war survival simulator has never been more relevant. In my original review of This War of Mine: The Little Ones, I praised how the developers blended together grim tragedy, non-linear storytelling and sophisticated survival elements to create a genre effort like no other. Now, with This War of Mine: The Final Cut, 11 bit studios has arguably perfected its magnum opus with This War of Mine: The Final Cut – delivering a definitive This War of Mine experience that meaningfully builds upon the original in every single way.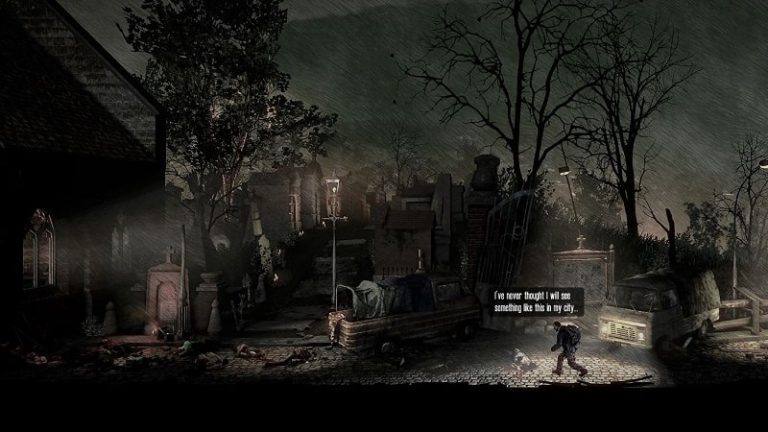 An enduringly clever inversion of traditional survival genre tropes coupled with a palpably tragic and gut-wrenching experience, This War of Mine: Final Cut offers up 11 bit studios magnum opus in its perfect form. By packing in all of the DLC released to date in addition to the stellar Stories expansions and providing a pin-sharp 4K presentation, This War of Mine: Final Cut is an ageless, horrifying and inventive survival effort that everybody should play without delay. This is as essential as survival games get and its mediation on the desperate plight of civilians during a time of war has never been more resonant.
Stay tuned as we add more great PS5 indie games to this feature.