If you only want a cat who looks a certain way, it's time to reevaluate why you want a cat at all. Many breed standards encourage traits that cause "purebred" cats to suffer. Persian cats' flat faces make breathing extremely difficult, and they are prone to dental disease and runny eyes. Sphynx cats, bred to be hairless, often suffer from chronic ear and skin problems and the inability to stay warm because the fur that they lack was intended to protect their ears and skin and to help regulate body temperature. Bengal cats are prone to heart disease, bladder stones, and kidney disease, yet breeders keep producing and exploiting them for profit. Learn the health risks of purebred cats, and find out why you should never buy a cat.
 Ten of the Unhealthiest Purebred Cats and Their Ailments
 1. Bengal
Allergy to anesthetics (can result in complications and death during surgery)
Bladder stones
Cataracts
Heart disease
Joint problems
Kidney problems (can lead to kidney failure)
Luxating patella (knee dislocation)
Progressive retinal atrophy (progressive vision loss, can end in blindness)
Pyruvate kinase deficiency (a blood disorder)
2. Birman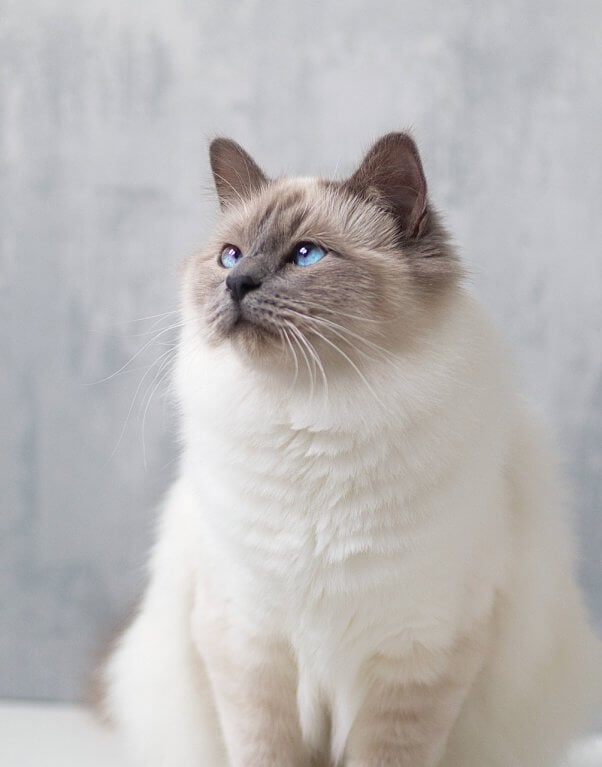 Cataracts
Corneal sequestration
Cystitis (bladder inflammation)
Eyelid agenesis
Feline hypertrophic cardiomyopathy (can lead to heart failure)
Feline infectious peritonitis
Genetically shortened life span of as little as 8 months
Hemophilia (blood is unable to clot normally)
Mouth and gum disease
Polycystic kidney disease (fluid-filled cysts in the kidneys)
3. Burmese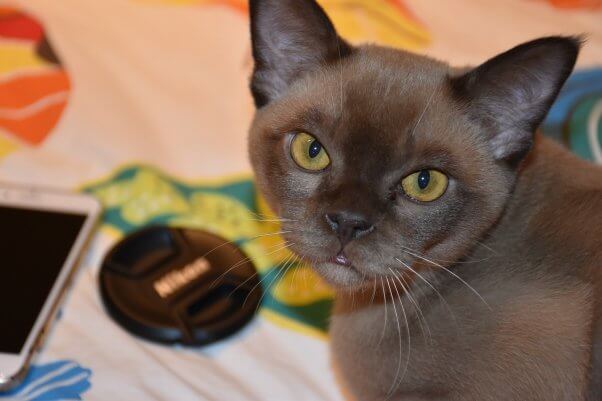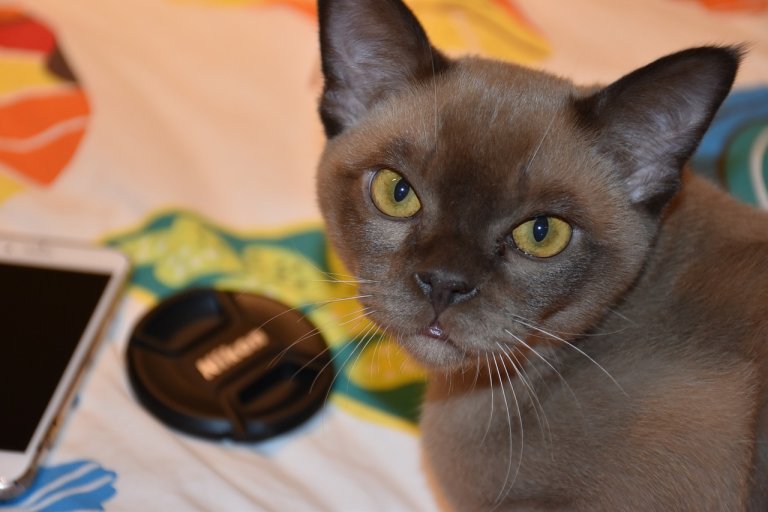 Asthma
Burmese head defect
Chronic kidney failure
Diabetes mellitus
Flat-chested kitten syndrome (compression of the thorax)
Gangliosidosis (metabolic disease that damages the central nervous system)
Hypokalemicpolymyopathy (weakening of muscles caused by low potassium levels)
Inflammatory bowel disease
Orofacial pain syndrome (pain in face and tongue)
Osteoarthritis of the elbow
Peripheral vestibular disease (extreme vertigo)
Pica (eating of non-food items)
4. Exotic Shorthair
Exotic shorthairs are a cross between Persians and American shorthairs. They suffer from many of the same health problems as Persians, but their coats differ. Exotic shorthairs are the most-registered purebred cat in America, so their suffering is widespread.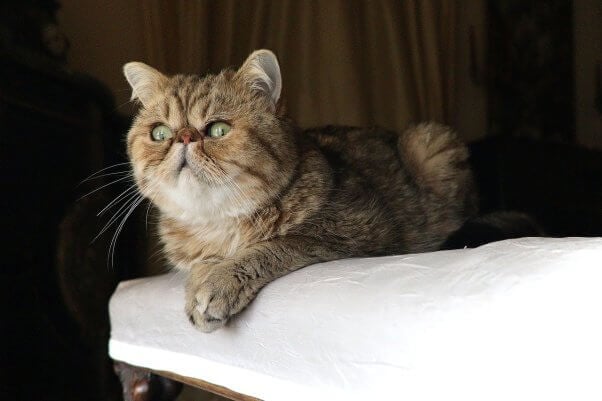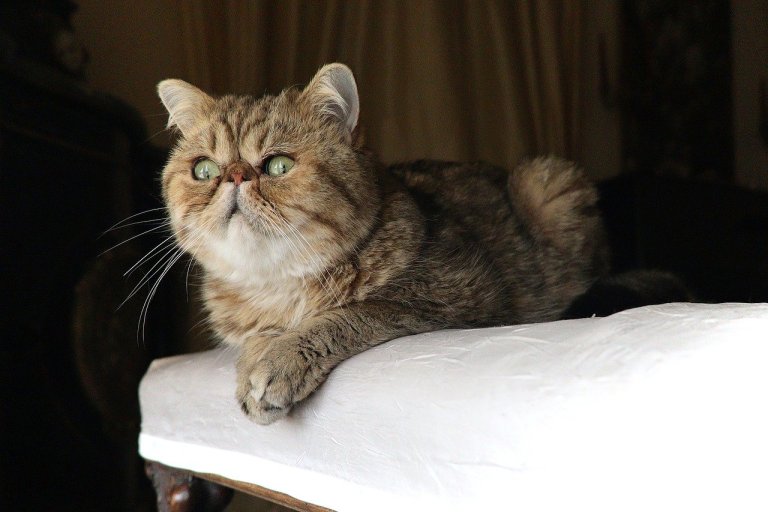 Brachycephalic airway syndrome
Cataracts
Dental disease
Eyelid agenesis
Feline hypertrophic cardiomyopathy arterial thromboembolism (blood clots lodged in the aorta, can result in paralysis and death)
Feline lower urinary tract disease
Hip dysplasia
Obesity
Polycystic kidney disease
Portosystemic shunt (a liver defect)
Progressive retinal atrophy
5. Himalayan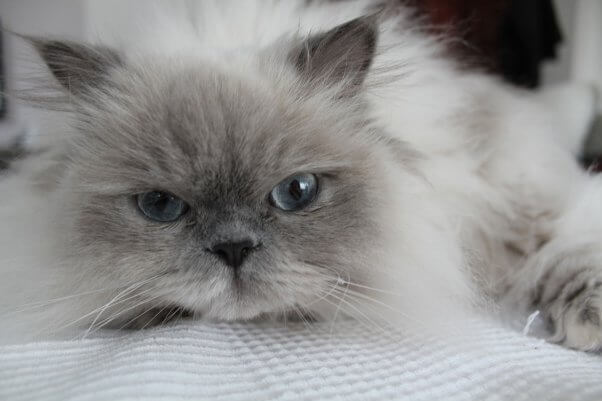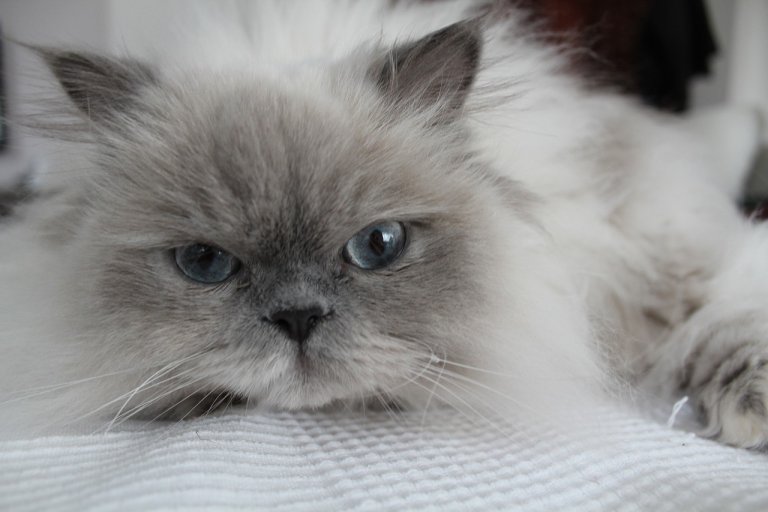 Asthma
Bladder stones
Brachycephalic airway syndrome
Corneal abrasions and ulcers
Dental disease
Ehlers-Danlos syndrome (weak connective tissue)
Feline lower urinary tract disease
Heart disease
Hyperthyroidism
Obesity
Polycystic kidney disease
Portosystemic shunt
6. Maine Coon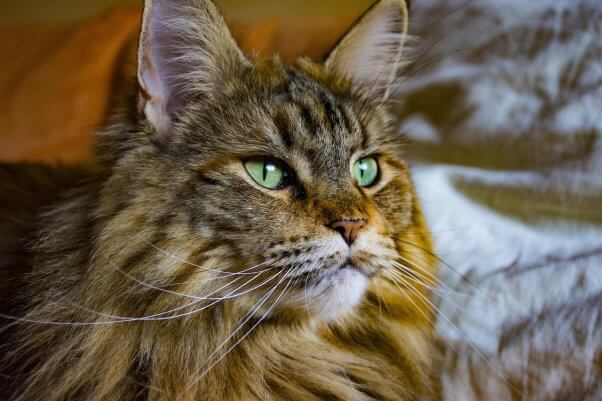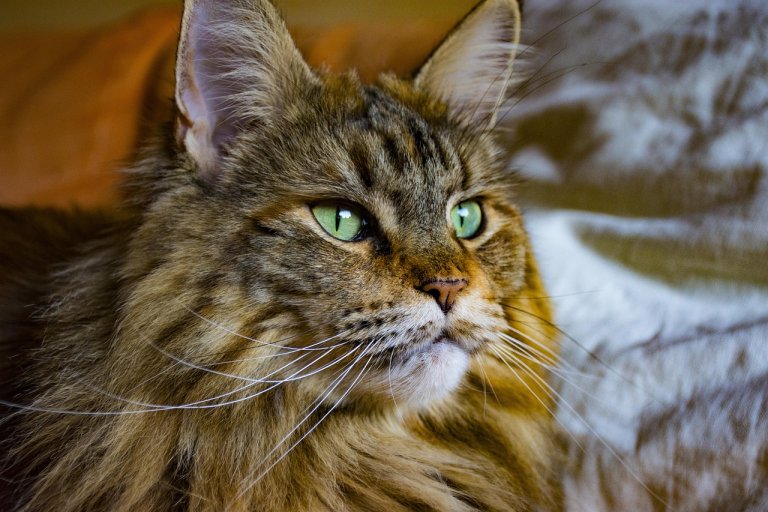 Feline hypertrophic cardiomyopathy
Hip dysplasia
Obesity
Polycystic kidney disease
Spinal muscular atrophy
Stomatitis
7. Persian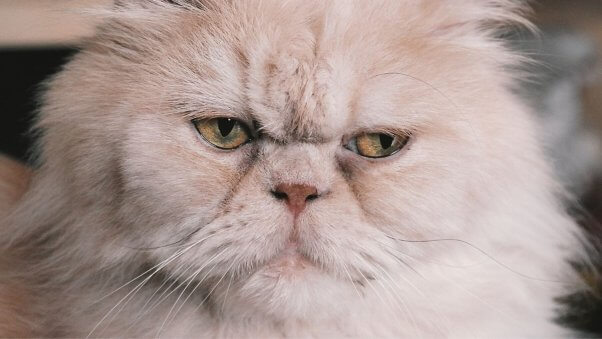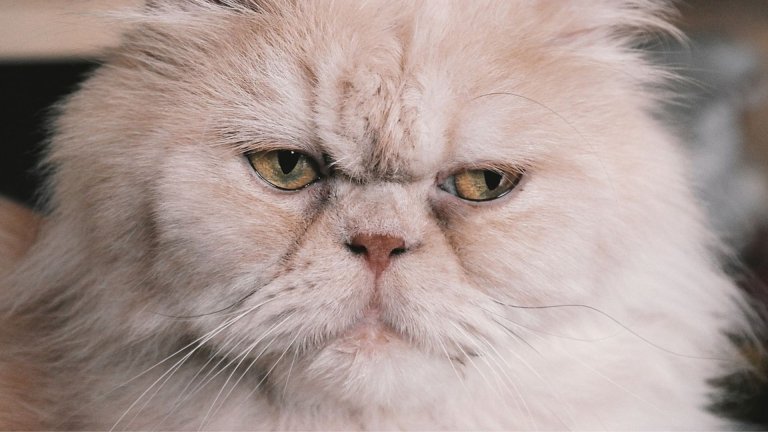 A study conducted by the Royal Veterinary College and the University of Edinburgh in 2019 found that nearly 65% of Persians had at least one recorded disorder.
Bladder stones
Brachycephalic airway syndrome
Dental disease
Eye problems
Feline lower urinary tract disease
Fungal skin infection
Haircoat disorders
Polycystic kidney disease
Portosystemic shunt
8. Siamese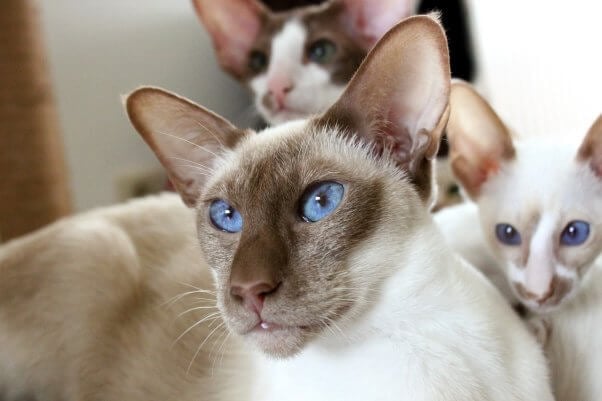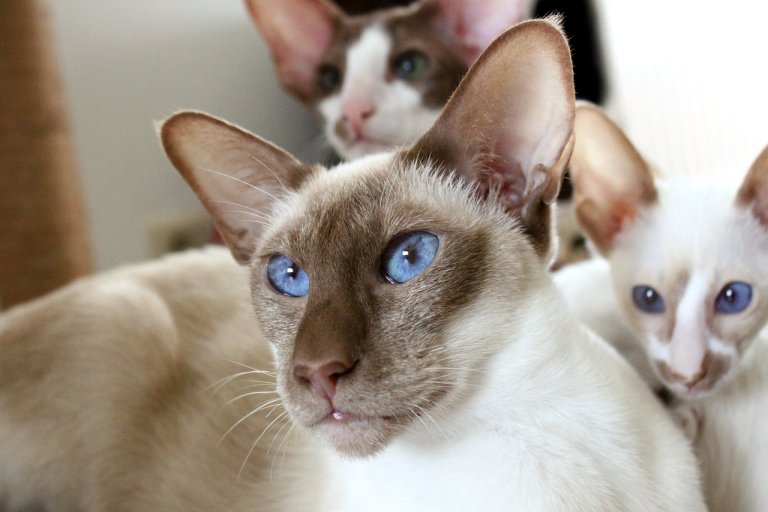 Asthma
Gangliosidosis (metabolic disease that damages the central nervous system)
Hip dysplasia
Hydrocephalus (buildup of cerebrospinal fluid causing pressure on the brain, chronic pain, and loss of brain function)
Intestinal tumors
Lung cancer
Mediastinal lymphoma
Niemann-Pick disease (sphingomyelinase deficiency, a fatal neurological disease)
Pica
Progressive retinal atrophy
Systemic amyloidosis (can lead to liver failure)
9. Scottish Fold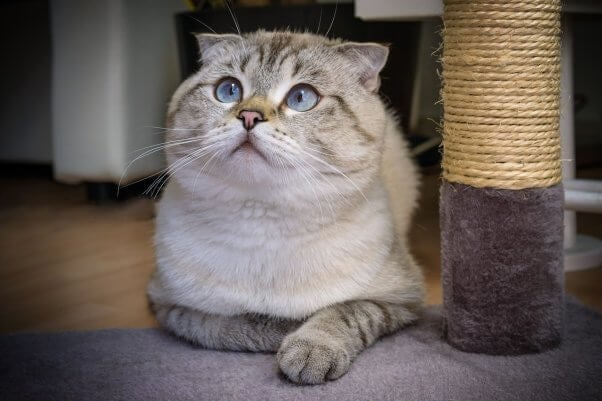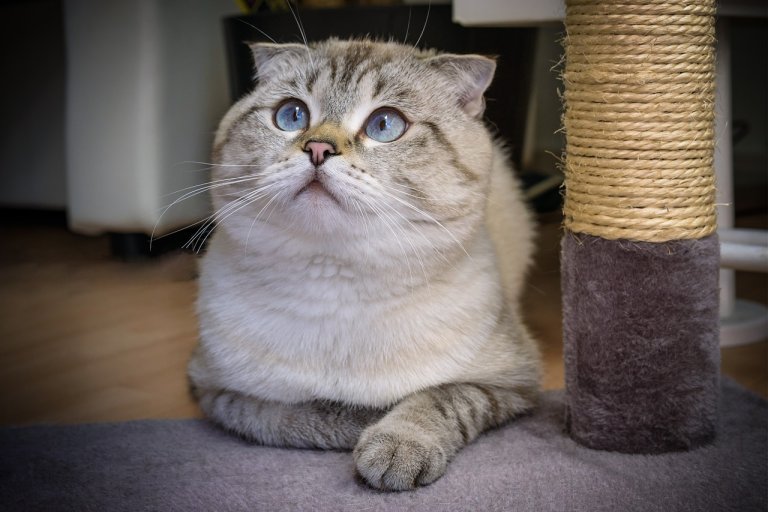 The gene that results in the Scottish fold's distinctive folded ears also causes degenerative joint disease, which results in painful, crippling arthritis. All Scottish fold cats are affected by this. There is no cure. Many affected cats must be euthanized at an early age to end their suffering. Cessation of breeding of any cats with folded ears would eliminate this condition promptly.
Arthritis
Ear infections
Feline hypertrophic cardiomyopathy
Obesity
Osteochondrodysplasia (disorder of bone and cartilage)
Polycystic kidney disease
10. Sphynx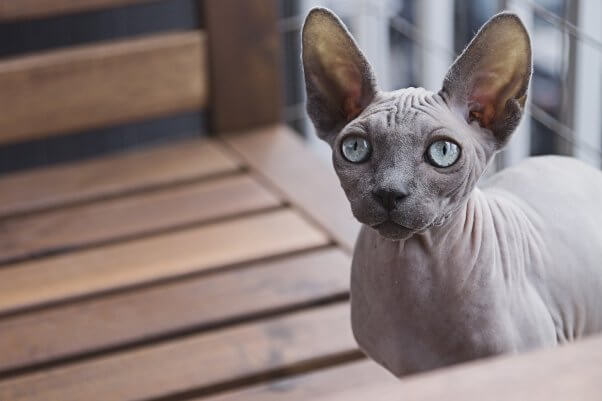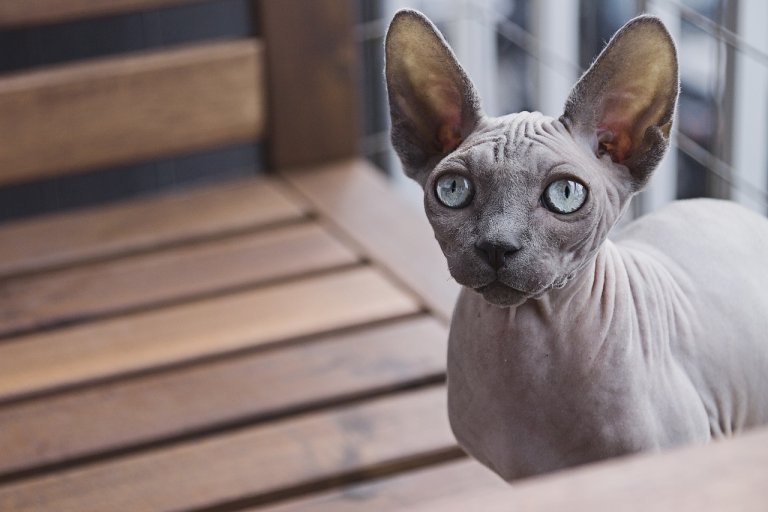 Eye problems
Feline hypertrophic cardiomyopathy
Heatstroke
Hereditary myopathy (muscle disorder)
Hypothermia
Obesity
Oil buildup on skin
Respiratory problems
Skin infections
Sunburn
Don't Take the Breeders' Buzzword Bait—There's No Such Thing as a Hypoallergenic Cat
"Hypoallergenic" is a buzzword that breeders use when making claims about certain purebred cats. But they're lying to you—hypoallergenic cats do not exist. If you're allergic to cats, you're allergic to a protein found in their saliva, dander, and/or urine but not necessarily their fur. The primary allergen is spread to cats' fur and skin when they groom themselves, which is why some people have an allergic reaction after touching them. Some cats shed less or produce less of the protein, but anyone with an allergy could still have a reaction.
Always Adopt—Never Buy a Cat
Becoming a cat's guardian means committing to providing all the necessities—food, fresh water, a clean litterbox, veterinary care, mental and physical exercise, and love and affection for life. Caring for a cat is a huge responsibility—one that could last 20 years or more. If giving a feline companion a loving, safe home is a responsibility that you're prepared to take on, visit a reputable shelter to adopt. Never buy a "purebred" cat or any other animal.
Pledge to Adopt
Read More in the Cat Guardian's Bible