Refresh
Hello everyone! This is Allisa James, US Computing Staff Writer, and I'll be taking over for the liveblog. Looking forward to seeing what AMD has in store for us in about 10 minutes or so.
Well that's it for me. I'm turning things over to our US team now, but I'll be watching along with everyone else to see what Nvidia has in store for us in just under an hour, and I'm really hoping it will be an exciting day for gamers everywhere. Take care everyone!
We definitely hope that AMD shows off some more price-accessible cards today as well. While we don't expect to see an RX 7700 XT or an RX 7600 XT today, these are still some of the most anticipated GPUs on our list since we would really like to see more affordable graphics cards like the Intel Arc A770. 
We haven't been able to test that GPU ourselves yet, but by all accounts it seems to be a solid graphics card and not for a whole lot of money. We're in the middle of an ongoing cost of living crisis, so any price advantage AMD can bring to the table would be welcome by a lot of PC gamers out there. 
Nvidia has been the market leader for graphics cards pretty much since the very beginning, and AMD, while competitive, has always been a close second place. With Nvidia's recent issues, most notably reports of melting power adapter cables, AMD has made a point of underlining that it is sticking with the standard 8-pin connectors that most power supplies already have.
There is also concerns about power use, with Nvidia's RTX 4090 soaking up nearly a half a kW. As we saw with AMD Ryzen 7000 series chips, AMD has been making some strides in the area of energy efficiency that we find very encouraging. Hopefully the new Radeon GPUs keep that trend going.
Given all of the energy issues we've been seeing in the UK and elsewhere, I think AMD's attention on power use is a commendable approach and could be a major asset in its fight with both Nvidia and Intel.
If you want to keep the excitement building, check out our list of the current best AMD graphics cards.
At the moment, the Radeon RX 6800 is our pick as the best overall GPU from AMD. Will the GPUs AMD shows off today knock it from the top spot? We certainly hope so.
The name of the event is 'together we advance_gaming', so we expect to hear a lot about how these GPUs bring exciting performance boosts and features to the latest PC games.
This is the latest in a series of events hosted by AMD, and a week later, AMD will be hosting the slightly-less exciting 'together we advance_data centers' on November 10.
Well, our friends at TechRadar Pro will be excited, anyway.
Join us Nov. 10 at 10am Pacific for "together we advance_data centers", a livestream premiere to unveil the next generation of AMD server processors.Tune in to the AMD YouTube channel and sign up for an email reminder. #AMD #TogetherWeAdvance #datacentersNovember 1, 2022
See more
While it's a bit quiet on AMD's official Twitter account, the Radeon RX account is building up hype!
It's almost time! Join us today at 4 p.m. ET as we unveil the next generation of Radeon graphics.: https://t.co/NRw6EMcX5h pic.twitter.com/clZZiMm3IiNovember 3, 2022
See more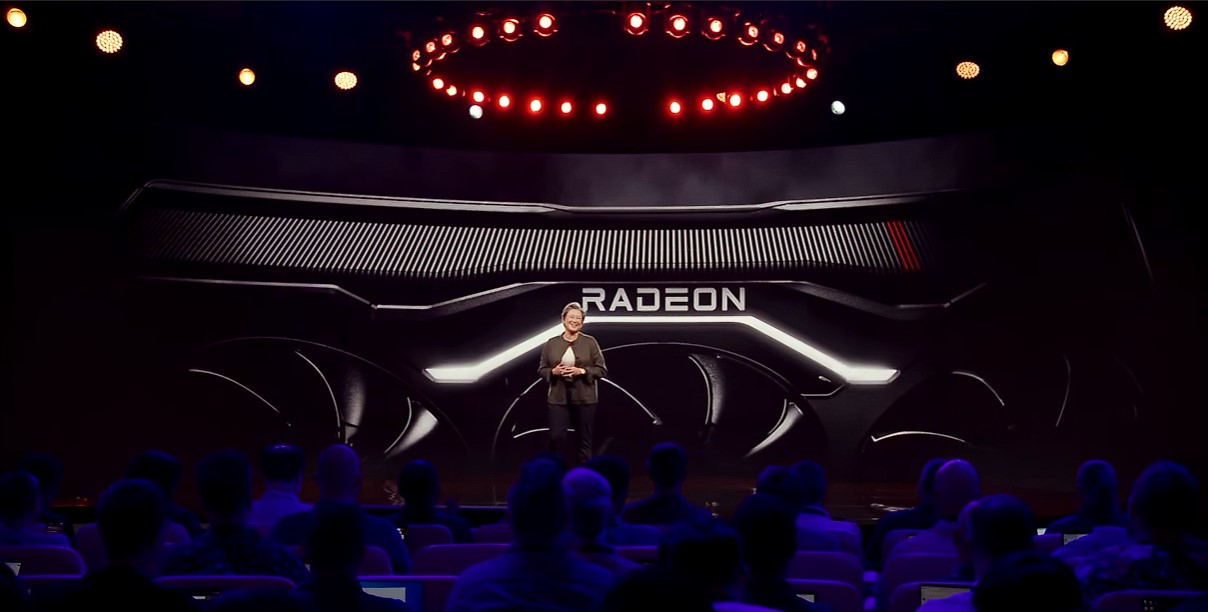 We're still a few hours away from the event starting, but we're excited. Nvidia have been the top GPU dog for so long now, that we really want to see AMD release a range of new GPUs that really put the pressure on Team Green. After all, healthy competition helps spur on innovation, and that means us PC gamers win.