Amazon is giving up on its health-focused Halo devices. The original Halo Band and the Halo View fitness trackers, as well as the Halo Rise bedside sleep tracker and the products' supporting app, will all "no longer function" on August 1, Amazon confirmed today.
Amazon's Halo devices also worked with a Halo subscription service to let users manage health insights from the gadgets. Amazon's pages for the Halo subscription and devices are no longer active.
In a blog post confirming the news, Amazon shared an email sent to Halo customers. Part of it discusses refunds for recent purchases:
We understand this news may be disappointing for you. In the coming weeks, Amazon will fully refund purchase(s) made in the preceding 12 months of Amazon Halo View, Amazon Halo Band, Amazon Halo Rise, and Amazon Halo accessory bands. In addition, any unused prepaid Halo subscriptions fees will be refunded to your original payment method. If you have a paid subscription, as of today you will no longer be charged the monthly subscription fee. You do not need to take any additional steps.
The Halo View came out in December 2021, and the Halo Band was released in August 2020. Those who were early adopters of the smart trackers, which were supposed to give users "a comprehensive understanding of their health and wellness," per Amazon, are left with useless bands and no refunds (except for prepaid, unused subscription fees).
At least those early adopters can preserve their data if they act quickly. In its email sent to Halo customers, Amazon said users can access and download their health data until August 1, when everything will reportedly be erased.
"If you want to download or delete your Halo health data, you can do so from the Settings page in the app. If you want to save your scan images to your phone's Camera Roll, open the individual image, click the button next to the camera icon, and select 'Save images to phone,'" Amazon's blog post says.
What a waste
News of Amazon ditching Halo may not be surprising if you've been keeping track of the company lately. Like other voice assistants, Amazon Alexa, which is used in much more widespread and popular products than Halo devices, has reportedly face-planted in terms of revenue, and Amazon's layoffs were a bad omen for the company's other ventures.
Alongside that wider company turbulence, the Halo products also faced some headwinds of their own. By the time Halo came out, companies like Apple and Fitbit had already released more capable rivals. Meanwhile, in addition to Halo's subscription-driven nature, reviewers were concerned about the product's creepier features, like voice tone and body composition analysis, and their effect on battery life.
Amazon expanded with the more advanced, OLED-equipped Halo View, but as we said in our 2023 breakdown of the best fitness trackers, quirks like clunky app support and weird body fat measuring techniques made it a flop.
Meanwhile, the Halo Rise has only been available for five months. But without the ability to detect your snoring and its dependence on Alexa, the sleep tracker likely wasn't flying off of shelves either.
Amazon declined to comment on how many Halo devices it sold or how its sudden discontinuation of Halo could affect the environment or customer trust in Amazon devices.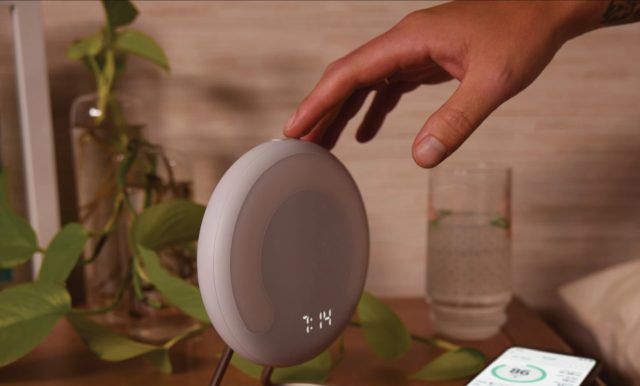 Amazon's email to Halo customers advises them to recycle Halo devices and accessories through its recycling program, noting it will cover "costs associated with shipping and recycling your devices and accessories."
Still, there's a lot to be said about the amount of waste created in manufacturing, selling, and shipping Halo, even if every device manages to get recycled (that likely won't be the case—most consumer electronics aren't recycled properly). There's also something to be said about what looked like half-measures from Amazon to enter the wearable market, only to make a weak entrance and throw in the towel shortly afterward.
In a statement emailed to Ars, the company said:
"We continually evaluate the progress and potential of our products to deliver customer value, and we regularly make adjustments based on those assessments. We recently made the difficult decision to stop supporting Amazon Halo effective July 31, 2023. We are incredibly proud of the invention and hard work that went into building Halo on behalf of our customers, and our priorities are taking care of our customers and supporting our employees."
Layoffs
The shuttering of Halo and subsequent layoffs are part of Amazon's largest layoff period ever. At the end of last year, the company announced 18,000 layoffs, and in March, disclosed plans to lay off 9,000 more.
CNBC reported that Amazon workers in the US and Canada lost their jobs on Wednesday, with layoffs in other regions coming. The cutbacks are said to include workers in Amazon Web Services and the People Experience and Technology Solutions department.
"For employees who are impacted by this decision, we are providing packages that include a separation payment, transitional health insurance benefits, and external job placement support," Amazon's blog says.
According to a letter reportedly from Amazon human resources head Beth Galetti, laid off US workers are receiving packages including "a 60-day, non-working transitional period with full pay and benefits, plus an additional several weeks of severance depending on tenure, a separation payment, transitional benefits, and external job placement support."